The Underrated Liv Tyler Horror Movie You Can Stream On Netflix
IFC Midnight
Wildling is the underrated 2018 debut feature from German native Fritz Böhm. Like many horror movies, the film follows the typical tropes: an always gray sky, people living in the woods, and a protagonist who has experienced some sort of trauma.
The movie opens on Anna's little, wide-eyed face, absorbing her father's tale of the Wildling — a mythical beast that eats children. She's locked in a dark attic by the man she calls "Daddy" (Brad Dourif) because he doesn't want her eaten by the creature. This is one of the many strict rules her caretaker has put in place to protect her from the outside world, but as Anna begins growing into a young woman, her captor is unable to manage the effects of puberty. Daddy tells Anna she's sick and injects medicine into her stomach to cure her womanly sickness. When we finally land on Anna at 16 (Bel Powley), she's been pumped full of the puberty-reduction concoction so many times that she's almost comatose. Daddy doesn't know what else he can do to help her, so he attempts to eliminate himself from her life.
Wildling takes several wide twists and turns after the opening, hanging onto the mystery of who Anna is for much of the movie. Liv Tyler is introduced as Ellen Cooper, the glamazon sheriff of the sleepy, wooded town. She rescues Anna from the decrepit attic and takes her in. Ellen lives with her younger brother Ray (Collin Kelly-Sordelet), who befriends Anna and eventually falls for her. There are clichés and eyebrow-raising moments throughout the dark thriller, but as the secrets are revealed, viewers will be very engaged. James Le Gros has a small, unusual role as a man living in the woods who helps Anna unravel her puzzling past.
Bel Powley's transformation in Wildling is worth watching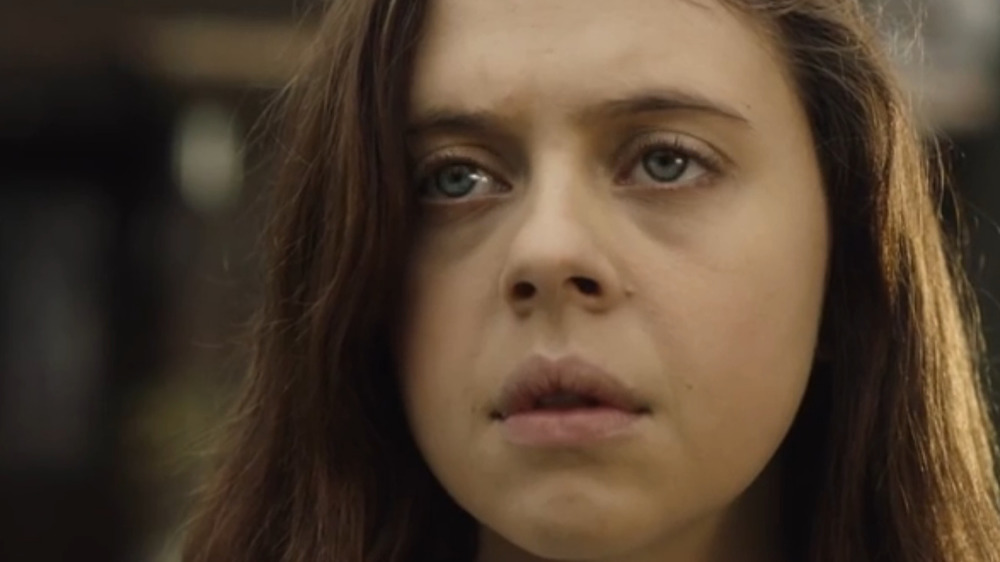 IFC Midnight
Wildling premiered at SXSW and was later distributed by IFC Midnight. It received a 70-percent critic score on Rotten Tomatoes, and the reviews were pretty decent, with the critics praising the stellar performance from Powley.
The shoeless forest girl was vastly different from her breakout performance as Minnie in 2015's The Diary of a Teenage Girl but still emphasized the magnitude of the budding star's range. Of her role in the horror flick, a New York Times critic felt Powley was "continuing a track record of being better than her roles." As Anna's physical changes consume her, a Hollywood Reporter critic felt Powley did a superb job of "unhesitatingly accepting the challenge of transformation." Entertainment Weekly compared her wilted flower performance to Jodie Foster's in the 1994 drama Nell, saying Powley "fully inhabits her character's feral mix of innocence and primal instinct." Horror fans can dive into Wildling, which is now streaming on Netflix.