Why Paul Siemons From The Serpent Looks So Familiar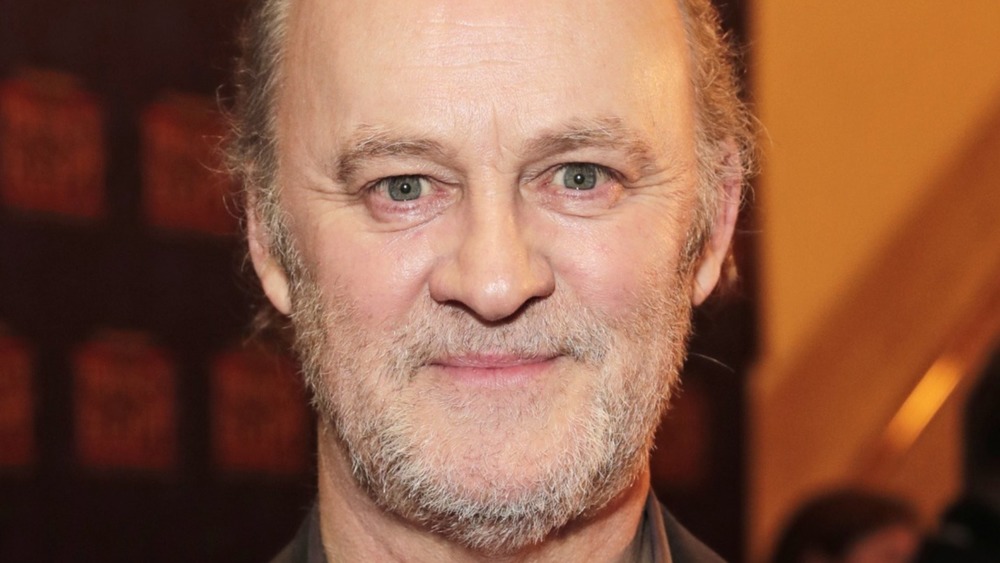 Dave Bennett/Getty Images
Netflix's new limited series The Serpent, which was inspired by real events and debuts on the streaming service on April 2, tells the story of serial killer and conman Charles Sobhraj (Tahar Rahim) and the many attempts that were made to bring him to justice during the 1970s. The eight-episode series features a cast full of familiar faces. Actor Tim McInnerny is one of them, portraying the bitter Paul Siemons, a man who worked for the Belgian Foreign Service and was a friend of Herman Knippenberg, (portrayed by Billy Howle), a Dutch diplomat in Bangkok who investigated the murders committed by Sobhraj and collected the evidence against him.
Best known for his television and stage work, McInnerny has had a steady career since rising to fame on British TV in the early 1980s. So if you're wondering where it is you know him from, these are some of his biggest roles and why McInnerny likely looks so familiar.
McInnerny appeared in Blackadder (1983)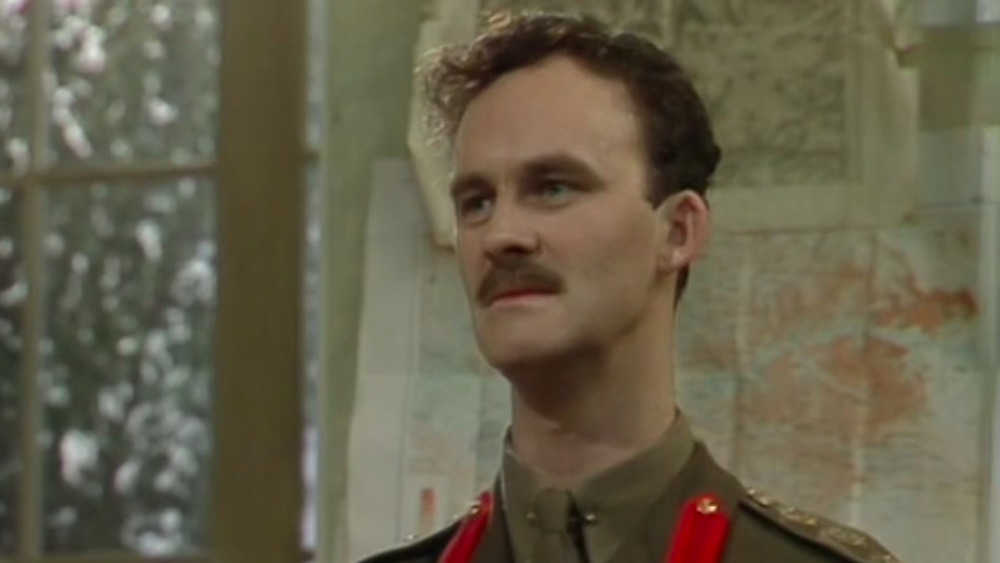 BBC One
After studying English at Wadham College in Oxford (via IMDb), McInnerny began appearing on British television in the early 1980s. He quickly made a name for himself on the iconic British comedy series Blackadder, which was co-created by Richard Curtis and Rowan Atkinson, the latter of whom starred in the pseudo-historical show alongside Tony Robinson. McInnerny appeared in the classic comedy's first and second series, airing in 1983 and 1986, respectively, playing two separate but related aristocrats who have the same name of Lord Percy, roles for which the actor is still known today. After making only a guest appearance in the third series, which aired in 1987, McInnerny returned full-time for the series' fourth season, airing in 1989, though this time he played a different character, the cunning Captain Kevin Darling. As McInnerny told The Telegraph in 2019, he had insisted upon his return that he play a new character, something that had never been done before. McInnerny would again reunite with Atkinson and Robinson for the 1999 short film Blackadder: Back and Forth, playing the descendants of Captain Darling.
He was in Notting Hill (1999)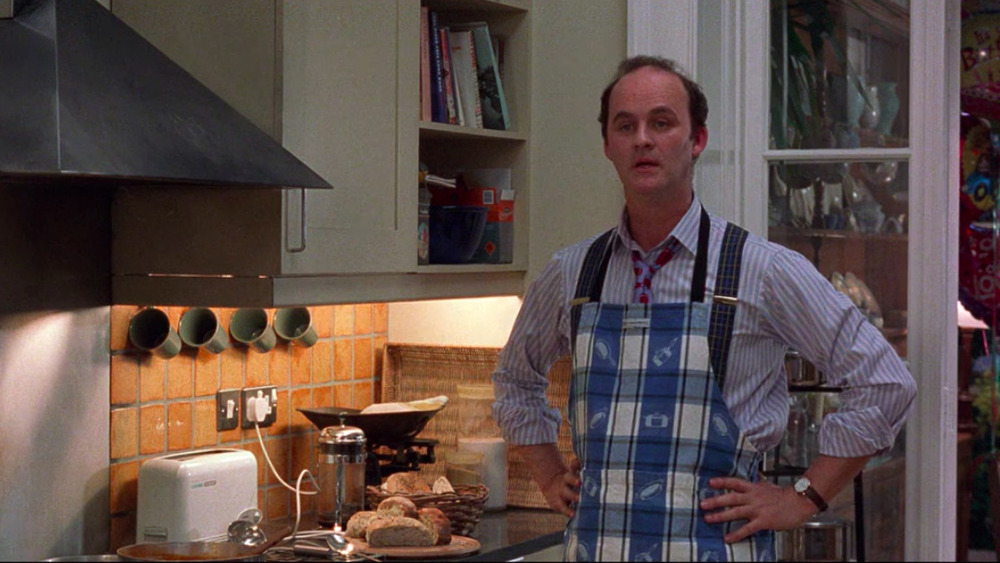 Universal Pictures
In between his many appearances on the different series of Blackadder, McInnerny appeared in various television and film productions, including the live-action American film 101 Dalmatians in 1996. But most Americans — especially those over the age of 25 — will likely recognize McInnerny from his role as Max in the classic romantic comedy Notting Hill, which was written by Blackadder co-creator Richard Curtis. Notting Hill stars Julia Roberts as famous American actress Anna Scott and Hugh Grant as Will Thacker, the owner of a tiny bookshop specializing in travel books. In the wildly popular film, McInnerny's Max is Will's best friend and is described as being "the worst cook in the world." We first meet him when Will brings Anna as his date to his sister's birthday party. Max is married to Bella (Gina McKee), who previously dated Will, and the two are very happy together, despite his inability to cook, apparently.
McInnerny later appeared on Doctor Who (2008)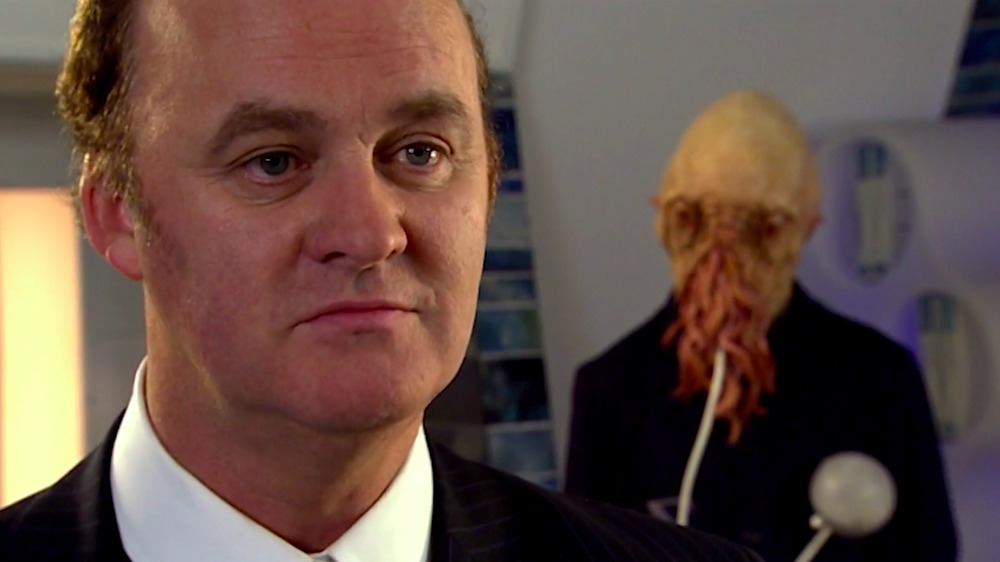 BBC Studios
Sometimes it feels like you can't throw a rock in the U.K. without hitting someone who has appeared on Doctor Who at some point; McInnerny is one of those someones you may have hit with said rock. After a string of appearances on TV shows like Vice and Spooks and roles in films such as Casanova, the English actor appeared opposite the Tenth Doctor (David Tennant) and his companion Donna Noble (Catherine Tate) in the fourth season of the revival of the long-running sci-fi series. The episode in question, "Planet of the Ood," involves the Doctor and Donna traveling to the future and visiting an alien planet in their investigation of Ood Operations, a company that has been selling the Ood as servants. McInnerny plays the main villain of the episode, Klineman Halpen, who is responsible for lobotomizing the Ood by removing what gives them their individuality in order to make them subservient to humans.
Tim McInnerny also appeared in Strike Back (2015)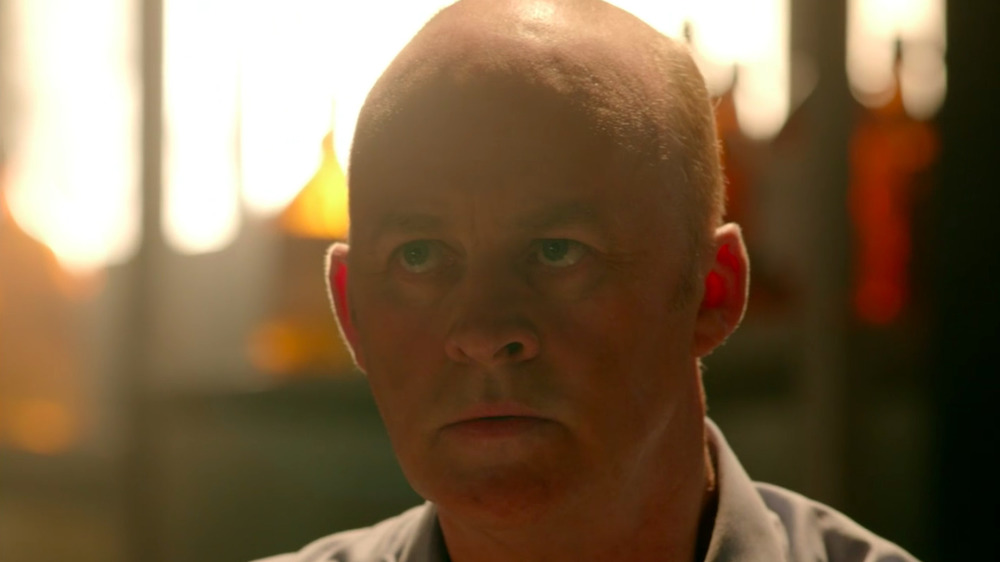 Cinemax
McInnerny followed up a brief stint on Starz's Outlander in 2014 by appearing in a couple of episodes of the fifth season (the fourth to be co-produced by Cinemax) of the adrenaline-fueled action drama Strike Back the following year. He appears in the show as Robin Foster, the British ambassador to Thailand who has married a woman named Mei (Michelle Yeoh). She is eventually revealed to be a North Korean sleeper agent by the name of Li-Na after Foster's daughter (Mei's stepdaughter) is kidnapped in the season premiere and Foster calls his old friend Colonel Philip Locke (Robson Greene) — now leading the special-ops team known as Section 20 — for help. Scott (Sullivan Stapleton) and Stonebridge (Philip Winchester) are able to rescue Foster's daughter, but the ambassador isn't so lucky. After initially surviving a bomb blast at the embassy, he is killed by Li-Na while in the hospital recovering from his wounds.
You may also know him from a little show called Game of Thrones (2016-2017)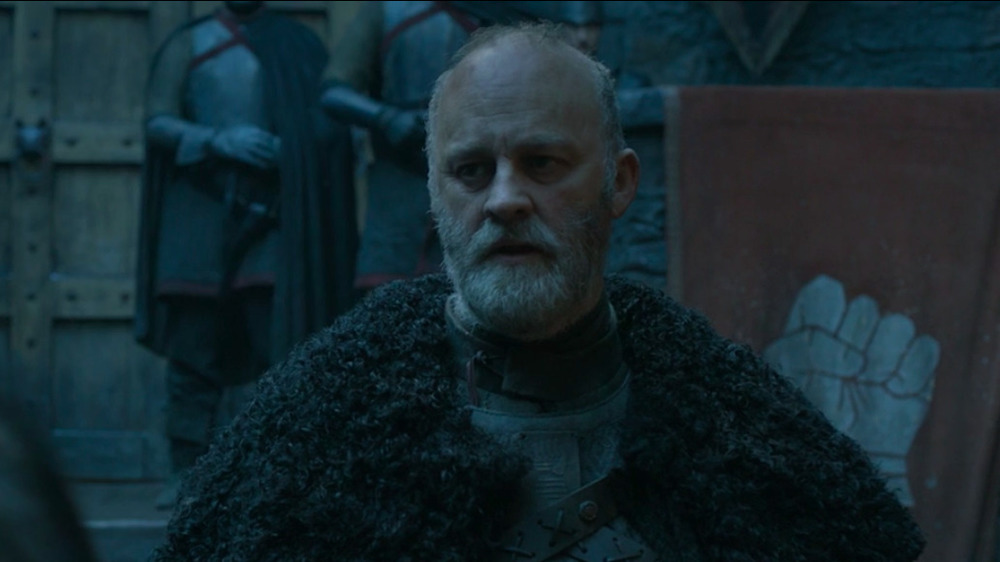 HBO
Shortly after his stint on Strike Back, Tim McInnerny joined the massive cast of the massively popular HBO fantasy series Game of Thrones. He first appears during the show's sixth season in the guest role of Robett Glover, the head of House Glover who initially refuses to support Jon (Kit Harington) and House Stark against Ramsay Bolton (Iwan Rheon). Following Ramsay's defeat at the Battle of the Bastards, however, Glover apologizes for not supporting the Starks from the start and becomes the second lord to declare Jon the King in the North. However, in season 7, after Jon leaves Winterfell, Glover becomes agitated with his actions and appears to conspire with Littlefinger (Aiden Gillan) after Sansa (Sophie Turner) initially rejects his suggestion that she should be queen. McInnerny does not appear in the show's final season, as Glover has returned home by that point, effectively refusing to help or support the Starks any longer.