Marriage Or Mortgage Season 2 - What We Know So Far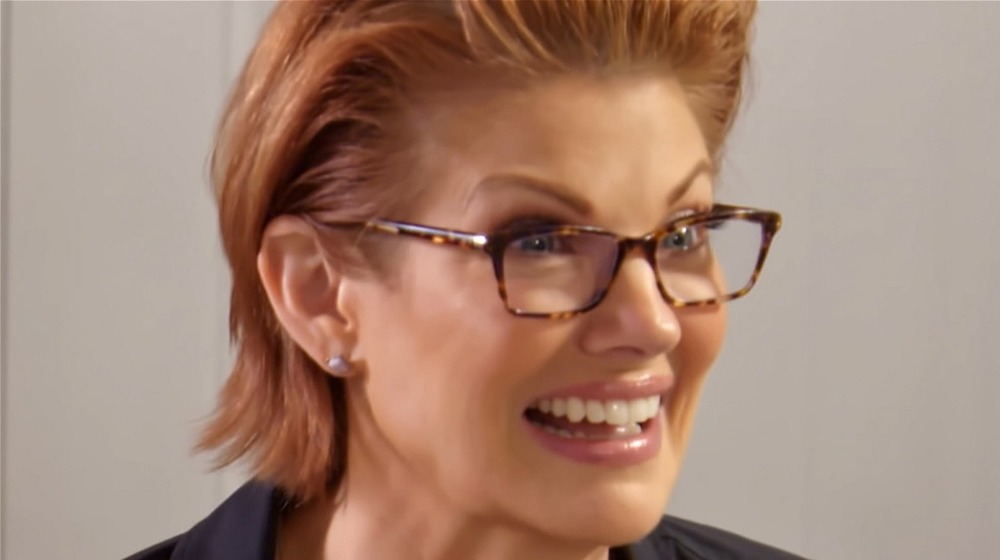 Netflix
The newest reality show to hit Netflix is Marriage or Mortgage, which released its first season on March 10. It follows Sarah Miller, a wedding planner, and Nichole Holmes, a real estate agent, as they compete for the business of one couple per episode. These engaged couples must decide between having a big wedding or buying a house, as they can only afford one of the two options. Miller and Holmes each meet with the couple to talk about budgets and try to persuade them to either commit to a huge wedding or to buying a house. The first season has ten episodes.
Viewers have already become invested in Marriage or Mortgage, as it is perfect for anyone interested in either romance reality shows — especially while waiting for a second season of the ultra popular Love is Blind — and those who love to gawk at real estate in shows such as the long-running House Hunters. Naturally, a question of whether there will be a second season is likely on these viewers' minds — here's what we know so far.
When will season 2 be released?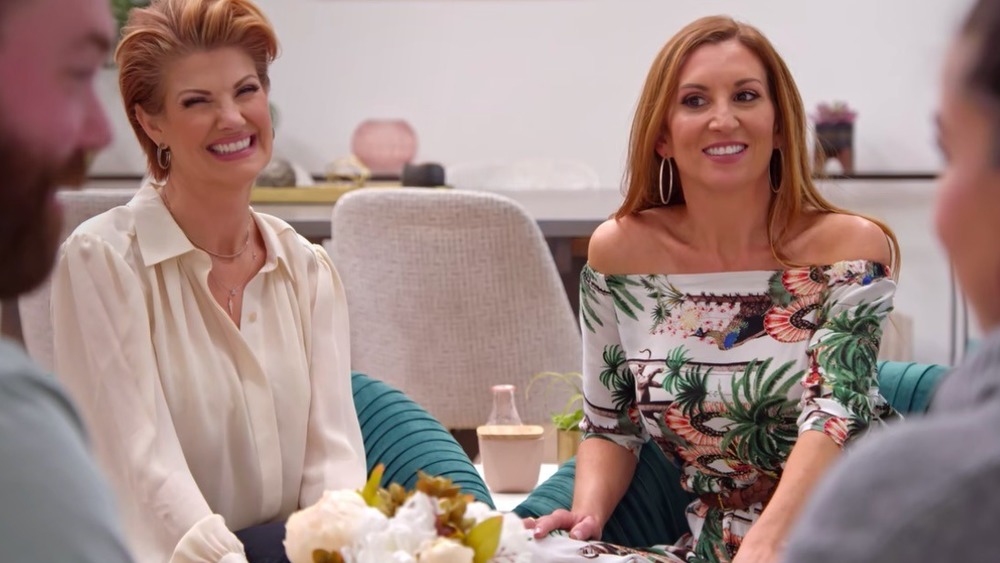 Netflix
As of now, Netflix has not yet renewed the show for a second season. Considering the show just premiered earlier this month, it'll likely be a little while until we hear any news. For reference, Love is Blind premiered on Netflix in February 2020 and Netflix announced they renewed it for its second and third season just about a month later in March (via Business Insider). By that timeline, fans can begin looking out for a renewal announcement within the next few weeks (although, it could be longer).
The stars of Marriage or Mortgage, Holmes and Miller, recently spoke with PureWow about the new series and addressed a possible season 2. "We don't know, but hopefully Netflix hears this because we would love it. We both had such a blast doing what we love doing every single day and making people happy," Holmes said.
Knowing that both stars are on board to film more content makes a second season even more likely.
Who will be the couples in season 2?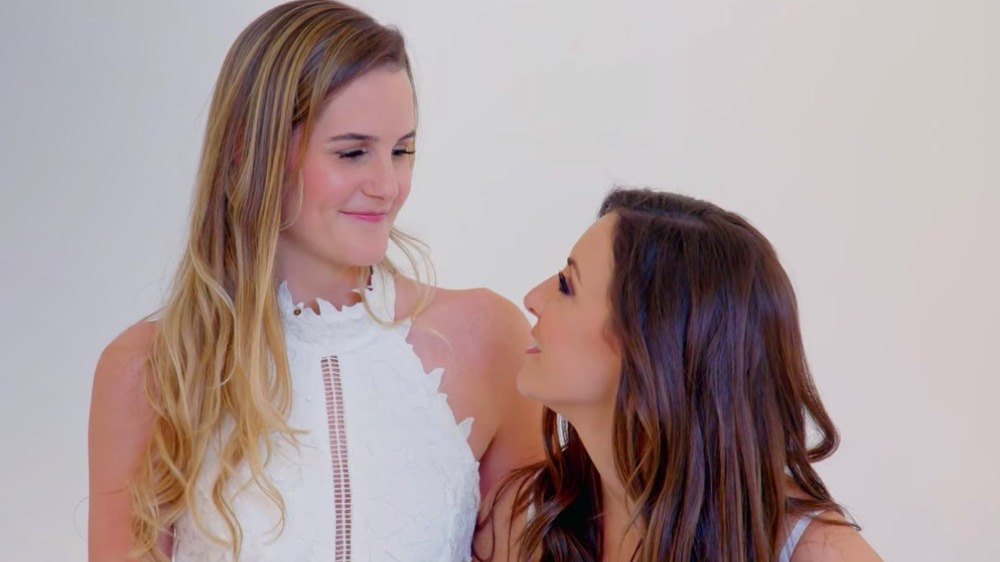 Netflix
Of course, without any news on a potential season 2, there is currently no word on any potential couples. Season 1, however, saw an array of different couples, including LGBTQ+ couples, which don't show up on reality shows all too often.
Women's Health Magazine recently caught up with the couples from season 1 to check in with them post-decision and discuss how their choice of marriage or mortgage has affected their lives so far. Alex and Whitney, who appeared in the episode "Two Nurses in Love," ended up choosing the wedding over the house. "We wanted to express our love outwardly. At the time of filming, the wedding ended up being more important to us. We could choose a wedding one hundred times over, though we know the house would've also been a great investment," Whitney told Women's Health.
On the other side of things, Denise and Nick, from "Adopting New Traditions," decided to go with the house. Denise said, on their decision, "We'd been renting for quite a while, so having something that is ours that's tangible forever — not just one day — is awesome."
Where will season 2 be located?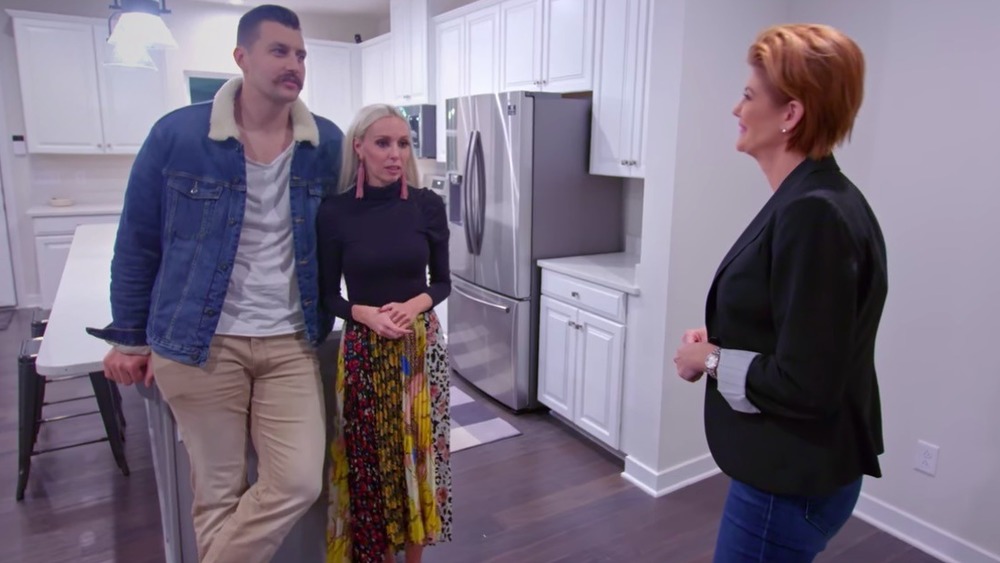 Netflix
If Marriage or Mortgage is renewed for a second season, then any announcement about location will likely follow shortly thereafter. Unfortunately, as of now, there is no new information on where a potential next season could be set. Season 1 took place in Nashville, Tennessee, likely because that is where both Sarah Miller and Nichole Holmes are based.
In their interview with PureWow, the two referred to Nashville as a "small world" because they didn't know each other personally before production began, but when they finally sat down together, they realized there was had an unexpected connection. "When we finally sat down to do one of these interviews with the production company in the beginning, she was planning my very best friend's wedding," Holmes said.
While it would make sense for a second season to also take place in Nashville, since Holmes and Miller live there, it's also possible producers will want to change things up a bit and look for couples in a different major city. With that in mind, it could be anywhere in the U.S., giving fans something fun to speculate about until they hear about a potential season 2.