Fans Think Gibbs Might Be Done On NCIS. Here's Why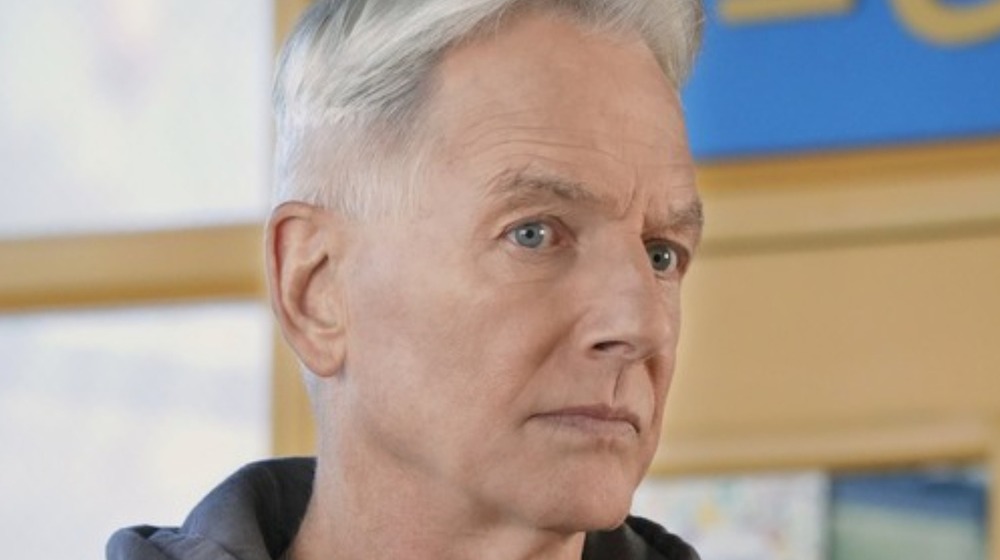 CBS
At 18 seasons, and with a host of spin-offs, NCIS is one of CBS's most consistent — and long-running — shows. The hit series, which features a crack team of criminal investigators handling crimes related to Navy or Marine Corps personnel, has always been led by Special Agent Leroy Jethro Gibbs (Mark Harmon). The character has not only been a longtime part of the NCIS universe, and arguably the center of the show, but originally, he also appeared on JAG, which NCIS is a spin-off from. 
Over the years, throughout the incredibly long run of NCIS, Gibbs has encountered a wide plethora of ups and downs, but always come back for more. Yet now, it's his latest down moment that not only has fans worried about the future of the character — but also a potential exit from Mark Harmon himself.
As Newsweek highlighted, the latest episode of NCIS, "Watchdog," saw Gibbs suspended following a case that involved dogfighting. Gibbs left a serial dog murderer hospitalized, and, as a result, is forced to turn in his gun and badge to Leon Vance. There are still six episodes left in the season, with the next episode slated to air April 6th, but at this juncture, there's no telling how long Gibbs' suspension is going to last, to say nothing of whether it means the end of his time on NCIS. For fans, the timing of Gibbs' suspension has only fueled rumors of the character's permanent exit.
Harmon would return for a handful of episodes for a potential season 19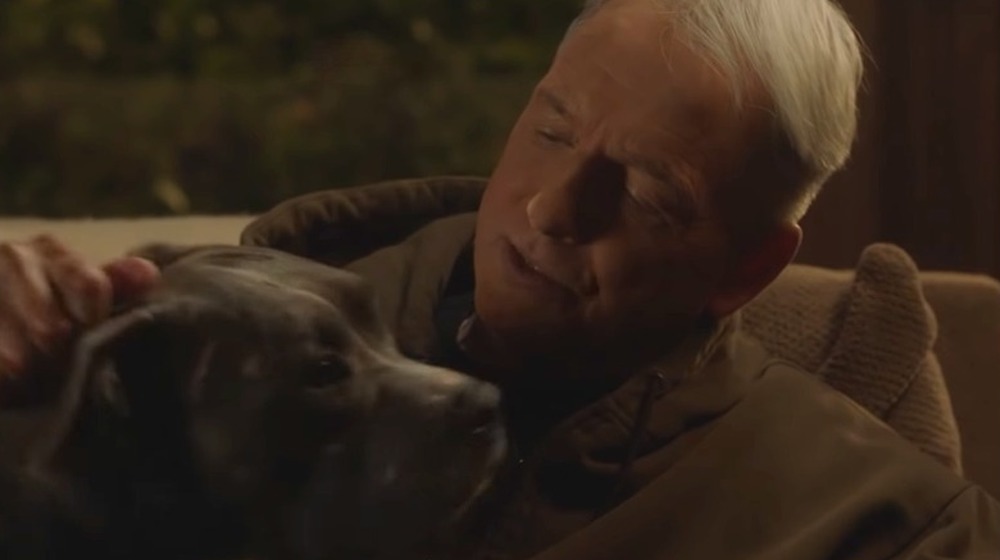 CBS
Leroy Gibbs is not an easy character for NCIS to lose. And now, his suspension has fans questioning the future of NCIS itself, thanks to there not yet being any official word on a new season of the show. Even if there is a season 19 of NCIS, though, it does not guarantee a bright future for Gibbs fans. 
In February 2021, The Hollywood Reporter noted the development of a new NCIS spin-off set in Hawaii, while also reporting that the current status — and future involvement of actor Mark Harmon – on the primary NCIS show was still very much being decided. Harmon's contract is set to end after the current season of the show, but evidently, when Harmon heard that CBS would end the series if he walked away, the actor may have entered negotiations with CBS to appear in only a handful of episodes of a potential season 19.
Harmon choosing to not completely walk away from a new season of NCIS makes sense — because even when he's not starring on the show, he also serves as an executive producer. For now, there has been no official word yet on the future of NCIS, but the current episode's ending does give the impression that we may be entering the beginning stages of a major finale.