What Eric André Really Thinks About Working With Tiffany Haddish On Bad Trip - Exclusive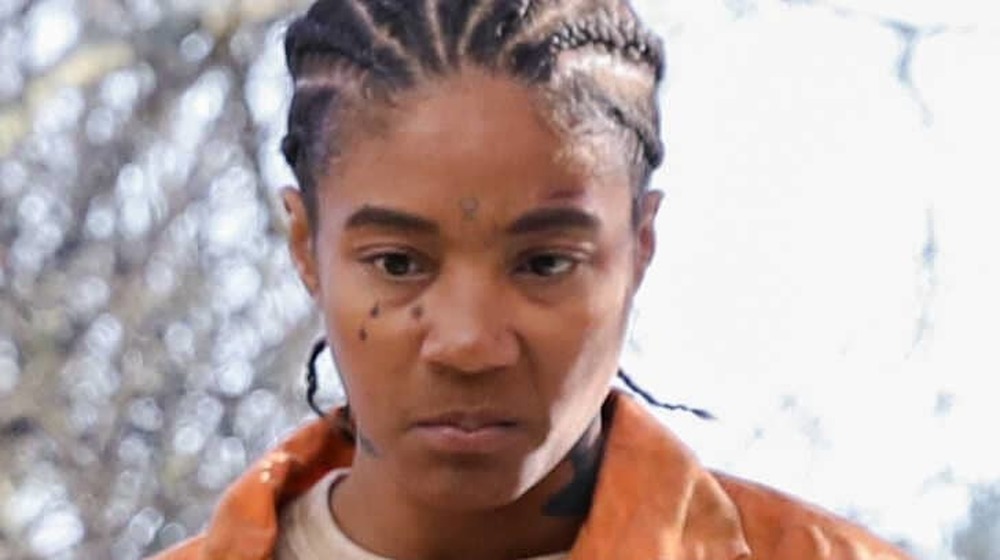 Netflix
A full year after its planned debut at South by Southwest was canceled due to a certain burgeoning pandemic, Eric André's buddy comedy and prank movie Bad Trip is finally getting released on Netflix. Among the many hapless targets you'll see in the hidden camera scenes, only four cast members in the entire movie are listed as actors: André, Lil Rel Howery, Michaela Conlin, and shining comedy star Tiffany Haddish.
Haddish plays Trina, an escaped convict and the psychopathic sister of Bud (Lil Rel) who spends the movie chasing him and Chris (André) down after they steal her car. There's a lot of menace to Trina — an unnaturally strong woman who is powerful enough to rip the door off a car — but in typical Haddish fashion, she's also drop dead hysterical. "That's my cup of tea," André told Looper in an exclusive interview, "terror mixed with comedy." He also gave us insight into her particular skills and what she's like on set.
"Comedy on a cellular level"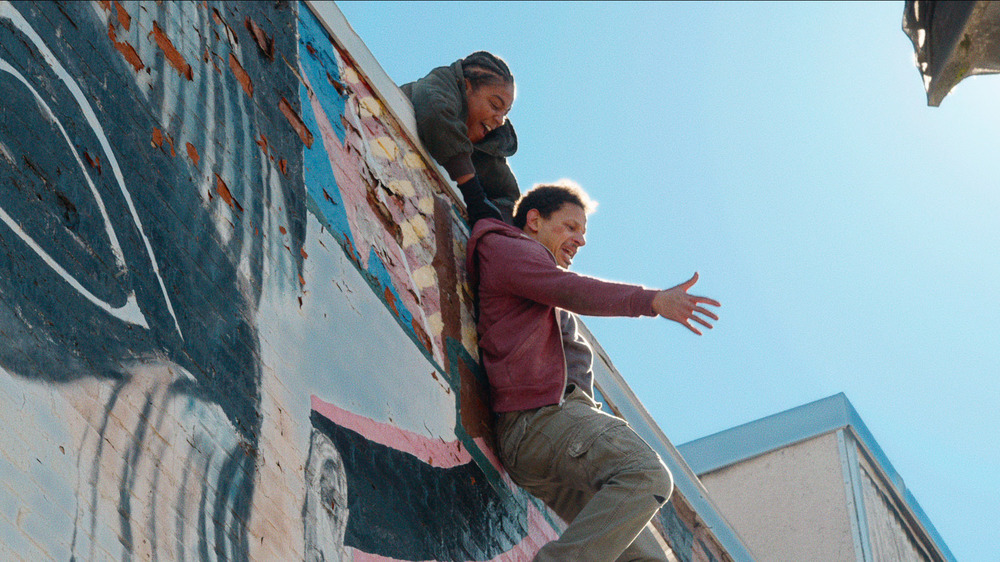 Netflix
When asked about Haddish, André has nothing but glowing praise. "She is comedy on a cellular level. There's a reason she's a movie star. Every medium of comedy, she does 110 percent — stand up, hidden camera pranks, comedic acting." Recounting a conversation he had on The Late Show with Stephen Colbert the night before, André said of Haddish, "She could be a synchronized swimmer in the Olympics and make it the most comedic experience you've witnessed. You know what I mean? So, she's a god."
What was she like when the cameras weren't rolling? Just as good and just as hilarious. "She's so funny. She's meant to be a comedian ... She has the perfect job for her. She just won a Grammy, too." He also brought up how remarkable that is, given that Haddish used to sleep in her car. "So she deserves all the success she's getting. I'm very proud of her."
Bad Trip debuts on Netflix on March 26. Stay tuned to Looper for more exclusive coverage.