Young Rock's André The Giant Actor On The Special Notes The Rock Gave Him - Exclusive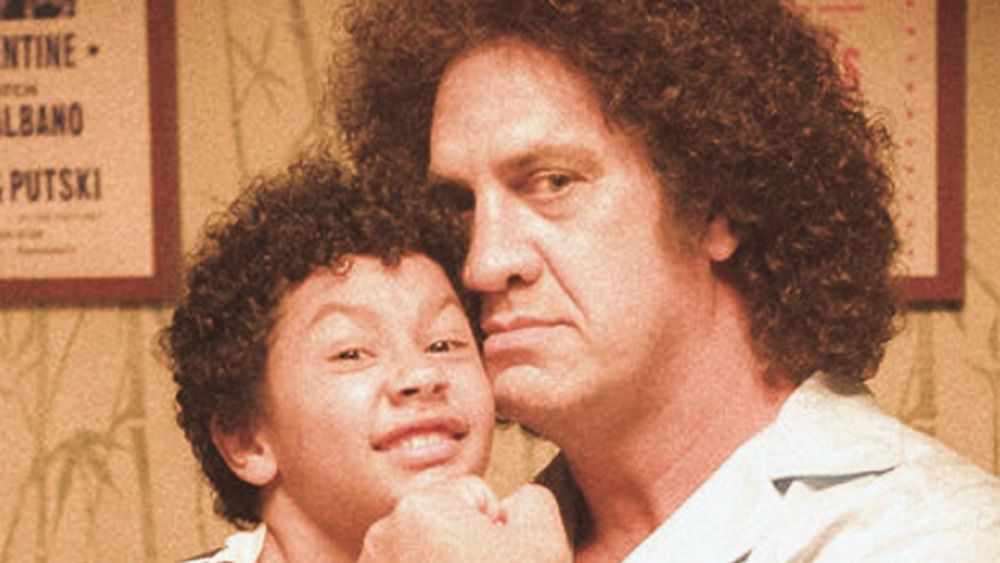 NBC
Before being cast as André the Giant in NBC's hit sitcom Young Rock, actor Matthew Willig did have some passing familiarity with the Real-Life Current Rock, Dwayne Johnson. "Well, I know Dwayne a little bit," Willig told Looper in an exclusive interview. "I've had a little bit of interaction with him over the years." As the actor shared with ESPN, he first met Johnson by chance about a decade ago at a gym. Willig had retired from football a few years earlier and asked the Rock for advice on advancing in show business.
Even though Johnson himself appears only in the frame story of Young Rock — which tells stories from Johnson's life as a child, teen, and young adult in order to make the 2032 version of the Rock a more relatable candidate in his campaign for the U.S. presidency – he still made it a point to get to know the actors on his show. "We get to see him on the Zoom calls, when we were doing the scripts and going over them." Willig recalled to Looper. "And his love for it came out. He would talk to us about how appreciative he was of all of us, [for] our time and our energy and our skill sets."
Johnson also gave Willig some personal advice on how best to play André the Giant, the late actor and wrestling superstar.
Dwayne Johnson told Matthew Willig about his "Uncle André"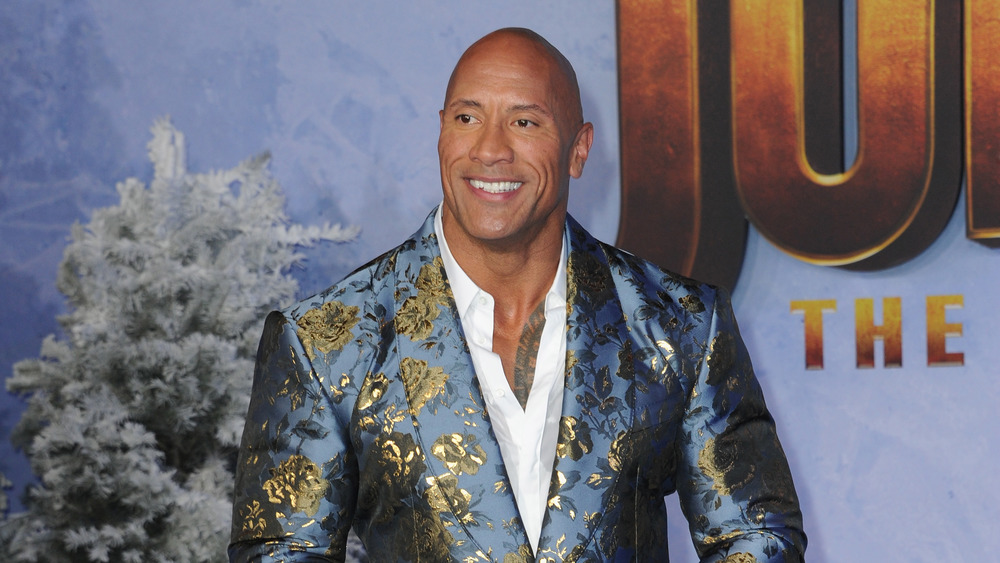 Albert L. Ortega/Getty Images
When Willig managed to get some one-on-one time with the Rock, he had one major question to ask. "I specifically wanted to ask Dwayne about his real relationship with André," Willig told Looper. "He gave me a real detailed answer about how he loved André, and how it was 'Uncle André,' and the respect that he had [for André], and the respect that [André] showed Dwayne how to [give to others], and things like that. It was pretty special [...] and it was really key to finishing off my character."
This was especially important to an upcoming episode of Young Rock, in which young Dwayne (Adrian Groulx) spends a day with André. "Talking to Dwayne about the real relationship, that was key," said Willig. "Those moments were key to Dwayne understanding some things about life. And so, it was really important to kind of show that side of things." Willig got a sneak peak at the episode himself, and is "really happy the way it came out."
Watch Young Rock on Tuesdays at 9 PM, 8 Central on NBC. Stay tuned to Looper for more exclusive Young Rock coverage — including a behind-the-scenes look at André's special episode.