The Real Reason We Don't Hear From Famke Janssen Anymore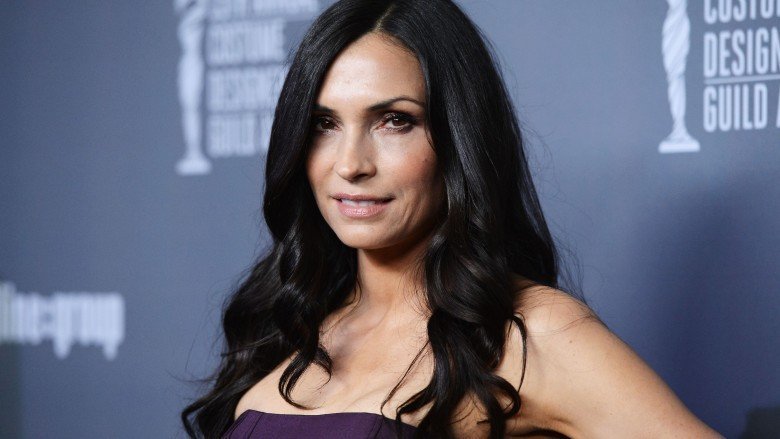 Getty Images
We may receive a commission on purchases made from links.
At six feet tall, Famke Janssen has always stood out from the crowd. The Dutch beauty started her career as a model before breaking out as orgasmic Bond villain Xenia Onatopp in GoldenEye and beloved mutant Jean Grey in the X-Men franchise. But since her character's dramatic death in 2006's X-Men: The Last Stand, the once high-profile Janssen has somewhat disappeared from the spotlight. If you've been missing her as much as we have, here's where she's gone—and why.
X-Men: The Last Stand was a messy critical disappointment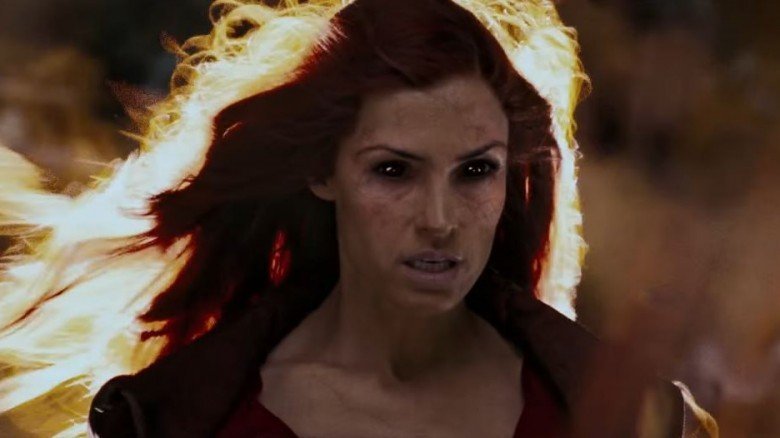 While the first two installments of the original X-Men trilogy were critical and commercial hits, X-Men: the Last Stand failed to generate the same enthusiasm despite being the highest-grossing flick of the entire franchise. With just a 58% rating on Rotten Tomatoes, reviews were decidedly mixed for the Brett Ratner-directed film. "X-Men: The Last Stand is a 'franchise installment' in the worst meaning of the phrase," wrote Matt Goldberg for Collider. "It keeps the franchise going through its presence alone. The movie's highest aspiration is 'adequate.'" David Ansen disagreed in his review for Newsweek, writing, "The Last Stand lacks the gravitas of Singer's sagas, [but] it's also free of their occasional tedium. Ratner's version is friskier, shallower—and more fun."
While the film itself was a bit unfocused due to its dueling Dark Phoenix and mutant "cure" plotlines, Janssen's emotional performance as Jean/Dark Phoenix earned praise. However, fans bemoaned Ratner's brisk treatment of the iconic Dark Phoenix story from the comics, as well as his decision to kill off both Professor X and Cyclops without much thought. Though Janssen popped up briefly in other X-Men films, including spinoff The Wolverine, she was mainly reduced to being the object of either Cyclops' or Logan/Wolverine's affections.
She wrote/directed her first independent feature Bringing Up Bobby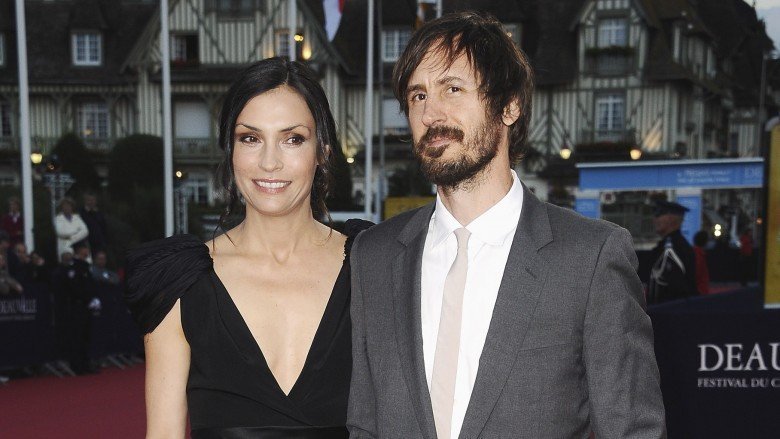 Getty Images
Janssen took three years off from acting in order to write and direct her first feature film, Bringing Up Bobby. In fact, she almost quit acting altogether. "I actually thought for a while that I didn't want to act and started taking steps to go in different directions," she told the New York Times. "I didn't feel that I could express myself in the right way in that profession anymore." Shot on location in Oklahoma in just 20 days, the film stars Milla Jovovich as Ukranian con artist and single mother Olive, who moves to a conservative Oklahoma town with her young son, Bobby (Spencer List) to start a new life. Unfortunately, Olive can't outrun her criminal past, and she chooses to put her son's needs ahead of her own, giving him up for adoption to a wealthy couple (Bill Pullman and Marcia Cross) struggling with the death of their son.
Janssen was dating Oklahoma-raised actor and producer Cole Frates at the time, and was inspired by the people and culture of his home state. She told the Huffington Post in 2011, "After my first visit there to meet his family, I was struck by how much Oklahoma reminded me of some of my favorite movies from the 1930s and 1970s. I also felt remarkably more foreign than I had in years. As a European I had fit in almost seamlessly in New York for the last 25 years, but in Oklahoma I stood out like a sore thumb." Out of deeper conversations about her European upbringing versus rural American life, Janssen found the basis for her film.
Bringing Up Bobby screened at film festivals around the world and had a very limited release in the U.S., garnering poor reviews. Janssen has yet to follow up with a second directorial effort, though she has some "scripts on the back burner."
Industry sexism has kept her from roles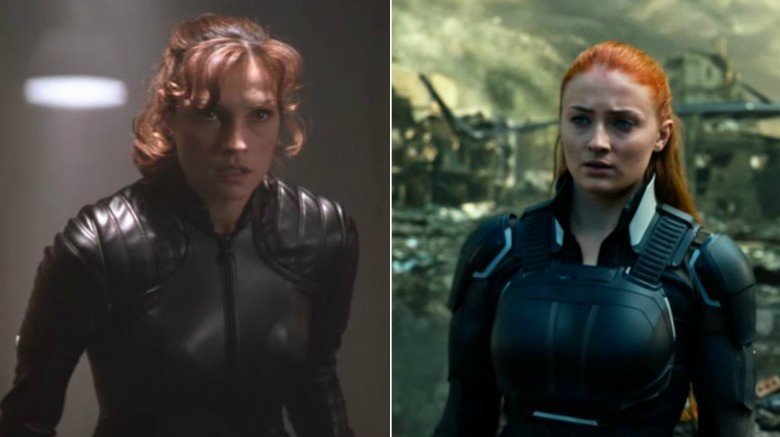 "I'm a strong woman," said Janssen in an interview with Backstage. "I come from a background of very strong women. And it's what I try to bring, what I truly believe is important in the world...I hope that's the least I can do and bring to the characters."
The actress has been very outspoken over the years about sexism within the entertainment industry, especially when it comes to her career-defining role as Jean Grey in the X-Men franchise. In both X-Men: Days of Future Past and X-Men: Apocalypse, we see younger versions of both Magneto (Michael Fassbender) and Professor X (James McAvoy) interacting with their older counterparts (Ian McKellen and Patrick Stewart, respectively). And other familiar mutants make cameos including franchise stalwarts Hugh Jackman as Logan/Wolverine and Kelsey Grammer as Hank McCoy/Beast. X-Men: Apocalypse, the third film of the popular prequel trilogy, is set in the 1980s and prominently features a 20-year-old Jean Grey played by Game of Thrones actress Sophie Turner. Fans wondered whether they'd get a peek at Janssen's older Jean, but no such luck.
When asked about her absence from the prequels, Janssen told Entertainment Weekly, "Women, it's interesting because they're replaced, and the older versions—or more mature, whatever the politically correct version of that is—are never to be seen again. Whereas the men are allowed to be both ages. Sexism. I think that I should be back along with my younger version ... the way that we've seen it with Magneto and Professor X." Janssen even reached out to producers, but said she received "total radio silence." Given that in X-Men: Days of Future Past, Logan helped reset the past, bringing both Jean and Cyclops (James Marsden) back from the dead, why couldn't Janssen have made an appearance alongside Turner?
"Each and every one of us can never give up," Janssen told the New York Times. "We have to continue to fight for our rights as women in the film business."
She's a do-gooder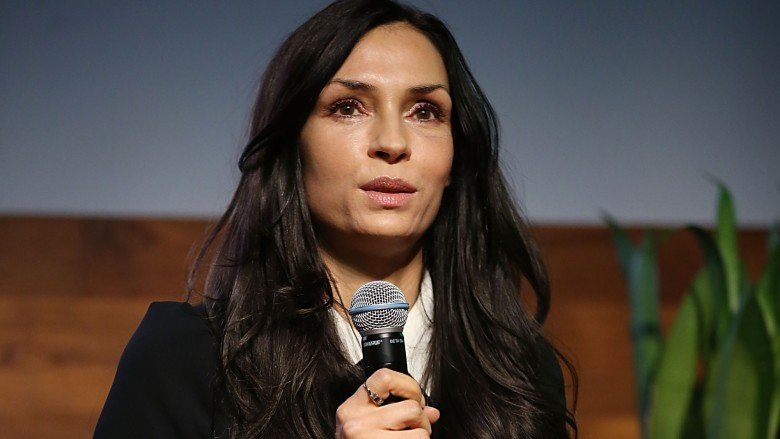 Getty Images
Janssen isn't just a superhero in the movies—she's one in real life, devoting her free time and money to a number of worthy causes.
Nearly every paparazzi shot of Janssen out and about in New York City features her beloved 16-year-old dog Licorice, strolling alongside the statuesque actress or riding comfortably in the basket of her bicycle. The pair are nearly inseparable and even appeared together in an "Angels for Animals" ad campaign for PETA (People for the Ethical Treatment of Animals) in 2006. She's also a vegan, because as she put it, "when you get that close to an animal, things change and it doesn't seem to matter if it's a dog or a chicken or a cow—they all have feelings and all have emotions."
But her activism doesn't end with animals. She was appointed to a brief stint as a U.N.Goodwill Ambassador for Integrity for the Office on Drugs and Crime in 2008 at a special anti-corruption conference in Bali and has since become a Water Ambassador for Green Cross International. She told the Huffington Post in 2012, "I am extremely passionate about the topic of water. It is a sin that in today's world, more than 800 million people live without access to safe drinking water and that 2.5 billion people have no access to appropriate sanitation...Green Cross International and the UN are doing wonderful things to help bring attention to the topic of water and change the horrific statistics."
She was the victim of a scary prank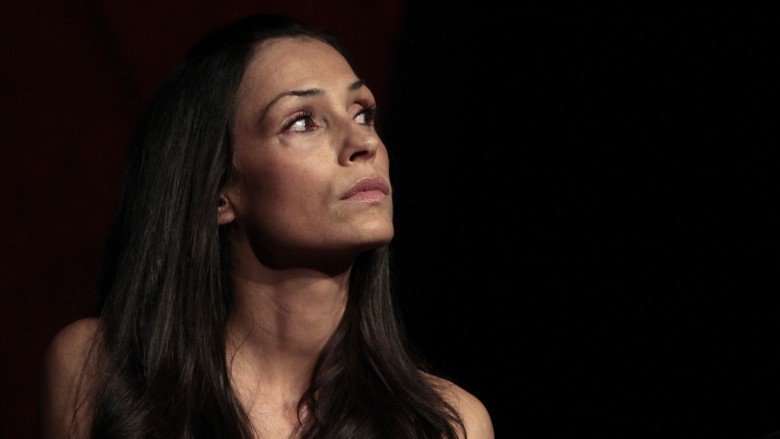 Getty Images
As a former Bond girl and a star of a popular comics-adapted film franchise, Janssen has made the rounds on the comic book convention circuit, sharing stories with fans about her experiences on the set. However, not every encounter has been positive for the Dutch actress. In 2005, she filed an aggravated harassment report with the police after receiving letters, photos, and cards from a crazed fan.
She was also the victim of something far weirder and more sinister. In 2013, Janssen told police her Greenwich Village apartment had been broken into. The actress had been out running errands around New York City and returned to find a creepy children's book, The Lonely Doll, sitting beside her bed. The 1957 book by Dare Wright tells the story of a doll named Edith who befriends a teddy bear and makes him promise to be her friend forever and even receives a spanking from the bear. Janssen told police she thought an intruder had left the book as some kind of message; however, investigators found no fingerprints on the book or evidence of forced entry after reviewing surveillance footage. "There is nobody suspicious," one investigator told the New York Post. "all the people in the video are accounted for."
In an even more bizarre twist, police found a to-do list of errands inside the book containing Janssen's name at the top, though the actress maintained the book wasn't hers. Ultimately, no arrests were made in the case, and Janssen wasn't charged with filing a false report, because, according to police, "she honestly believes that someone broke into her apartment and planted the book." For her part, Janssen seems to have recovered, telling fans at Salt Lake Comic Con in 2016, "live your life wisely but ... don't let fear take over."
She prefers a quiet, active life in New York over Hollywood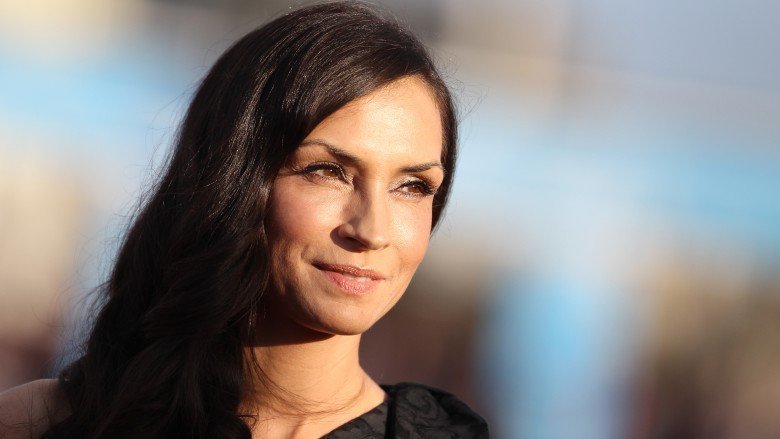 Getty Images
Her work has taken her all over the world, but Janssen still prefers home. A professed "workaholic," she doesn't seem to seek out the spotlight off-camera. "I am not super social," she told Metro News. "if I can stay home, I am happier." And for Janssen, New York City has been her preferred home since she came to the U.S. as a model in 1984. She recalled to the Telegraph, "When I first came to the U.S., I remember being in a hotel room in Manhattan and feeling terrified to leave it because I'd seen so many crime shows set in that city. That was when I was quite young, though. I did eventually get out and explore."
Janssen does get out around New York City a lot these days, usually with her trusted canine BFF, Licorice, walking beside her and an umbrella in hand to shield her from the sun. But her favorite way to exercise and get around is by bicycle. "I remember going on cycling holidays with my girlfriends," she told the Telegraph, "I am still a fan of cycling, although I now prefer to enjoy it as part of a more luxurious stay somewhere. I have a Dutch bike in New York, which has a big basket on the front for my dog to sit in." Though she's photographed a lot riding through the mean streets, her favorite route is a bit more tranquil. "I love to ride my bicycle along the Hudson River," she gushed. She also loves visiting museums and taking yoga and Zumba classes.
Though she can't avoid the paparazzi, she does avoid talking too much about her personal life, especially her relationships. Janssen married filmmaker Tod Williams in 1995, but the pair divorced just five years later—remaining, as she told the Los Angeles Times in 2000, "best friends." Though Janssen was in a long-term relationship with L.A.-based actor and producer, Cole Frates, the pair haven't been photographed together since 2015.
She doesn't want to be typecast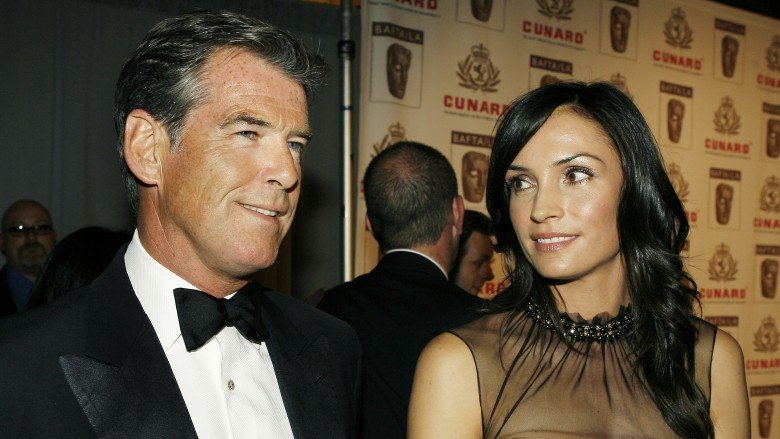 Getty Images
"I'm in a business where 99 percent of casting is typecasting and people compartmentalize me into a specific area," Janssen said in an interview with the Independent, "but it's up to me to fight against it. I don't want to be typecast, that's my big mission in life and it makes it a harder path in this business for me." Because of her modeling roots and early success as Bond femme fatale Xenia Onatopp, Janssen is aware of how people in Hollywood initially perceived her. "I could have been in movies only holding guns and saying a few lines, being mostly objectified, but I fought very, very hard to be taken seriously."
One of the ways she's fought back over the years has been taking roles in smaller independent films and on TV, where she "can play quirky, insecure characters." For her part, Janssen understands why people typecast her. "People instantly judge you on the way we look; that's human nature, unfortunately. And the way I look is definitely a double-edged sword. I've been lucky because I've never been out of work since I started acting, and I've been in some big studio films, but that's not actually enough creatively."
Still she's grateful for the opportunities her early roles gave her, "Do I have any regrets about Bond? God no," she admitted, "I couldn't have been in a Woody Allen movie without that film. I've never lived my life by any other standards or rules, so I used it to get what I wanted."
She only wants to work close to home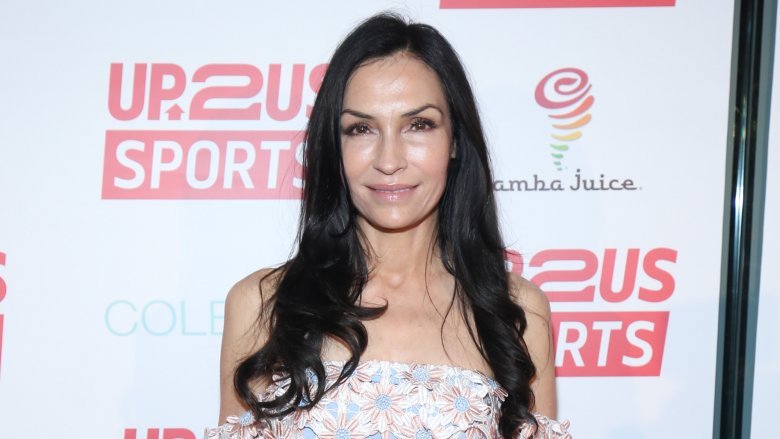 Getty Images
As we previously mentioned, Janssen is a bit of a homebody, and as she's advanced in her career, it seems she's incorporated her desire to stay close to home into her professional life as well. In an interview with The TV Watercooler, Janssen said of her attraction to joining The Blacklist: Redemption, "It's about as perfect as it can get [filming in New York]. At this stage in my life and with a show that can potentially go 22 episodes, it's very important [where a show is based]...In that regard, I don't think I would have accepted this if it had been in another place far from where I live."
This sentiment sort of tracks with Janssen's professed love/hate relationship with life on the road. In a 2013 interview with The Telegraph, the former Bond girl said she doesn't even take vacations anymore because of her travel fatigue. "By the time I've visited my family and [then-boyfriend] Cole, I am too exhausted to get on a plane to go somewhere else. A staycation with my dog, Licorice, is heaven." Granted, this doesn't mean Janssen will never again luck out and get cast on a hit show or movie, but it certainly limits the possibility if one of the requirements is that it also happens to be shooting around the block from her apartment.
She's been busy kicking butt on TV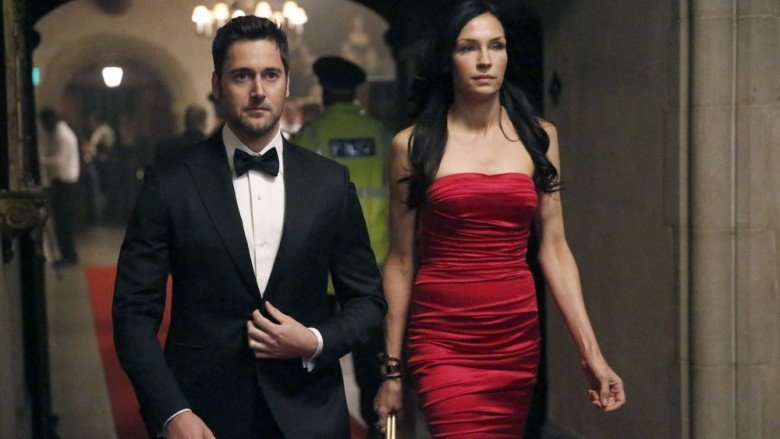 Though Janssen has had a lot of memorable film roles, she got her start in television. After retiring from modeling in the early '90s, she was cast in a string of guest appearances on popular series like Melrose Place, Ally McBeal, and The Untouchables. In fact, she worked with her X-Men co-star Patrick Stewart long before the pair starred in X-Men—she played an empathic alien named Kamala on Star Trek: the Next Generation in 1992, an appearance that had her flirting with Stewart's Captain Picard and trying to read his mind.
Though she mainly focused on films from the mid-'90s to mid-'00s, she has since returned to television in several high-profile shows, starting with a steamy arc as transgender life coach Ava Moore on Ryan Murphy's Emmy-winning FX series Nip/Tuck. She followed that up with a starring turn on the Netflix horror series Hemlock Grove and as Viola Davis' former lawyer lover, Eve, on ABC's hit series How to Get Away with Murder. But her most recent role, as of this writing, was her biggest yet: she starred as lethal assassin Scottie Hargrove in The Blacklist: Redemption, a spinoff of NBC's popular drama The Blacklist. Unfortunately, it didn't deliver the job security that serialized television sometimes can.
The Blacklist: Redemption was canceled after one season
Spin-offs of successful network shows are generally worth an attempt, and NBC even previously pulled this off with Law & Order when they successfully pivoted to the SVU version of the show. So, it was kind of a no-brainer to attempt it with The Blacklist: Redemption, and with Janssen in the psuedo-Spader role as the dubious anti-hero, she was well-positioned to ride the role into a mainstream comeback.
Unfortunately, the show was canceled after one season, with some reviews laying the blame partially on Janssen's shoulders. Reducing Janssen's attempt at appearing "maternal" to her unconvincing "smoldering glances," Sonia Saraiya at Variety mused that between herself, and co-stars Ryan Eggert and Terry O'Quinn, "the three actors might have enough brute-force charisma to match just one James Spader. I wouldn't bet on it, though."
That had to be a blow to Janssen, who extolled the virtues of "episodic or streaming television" in an interview with The TV Watercooler. "You've got this incredible platform where many people can see what you do. I've done a lot of independent films and they're great to work on but I can't tell you how many people have seen the films that I've done over the years... and that can be frustrating," Janssen said, adding, "We all work because want people to see what we do or what the people around us, the whole creative team, can do. With television, there is no greater platform in terms of visibility. The amount of people who tune in weekly is incredible."
As of this writing, Janssen's IMDb page is now back to nothing but independent features through 2018. Ouch. But it's not all bad news, because at least one of them looks like it has some potential. Which brings us to...
Louisiana Caviar could put her back on the map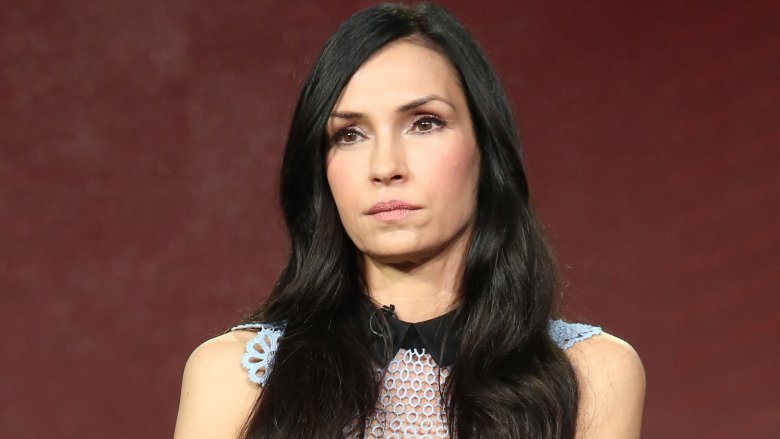 Getty Images
Janssen is set to star in Louisiana Caviar, the "New Orleans-set thriller" that's also directorial debut of actor Cuba Gooding Jr., according to Deadline. The film, described as "a tale of sin involving good people who, out of desperation, resort to doing bad things that inevitably leave them with life-changing consequences," has Janssen cast as "this lesbian photographer who gets caught up in this world and manipulated by a man who has been tasked to perform this immoral deed with the young girl," according to Gooding Jr.
It's a dark role and one that could attract early buzz on account of it being an Oscar-winner's directorial debut. The film also touts an impressive cast with Gooding Jr. himself in a supporting role and Richard Dreyfuss as Janssen's co-lead. The project is also being guided by another Oscar-winner, producer Paul Haggis, who Gooding Jr. says gave him "a four-hour tutorial," which equipped him with "everything I need to know, including that I needed to be flexible but ultimately that I capture my vision."
Okay, that definitely sounds a little shaky, but hey, even if the movie flops, at least it will at least show that Janssen is starting to bend on the whole "will not commute" thing.