Leslie Jones Gives Us The Honest Snyder Cut Review We Deserve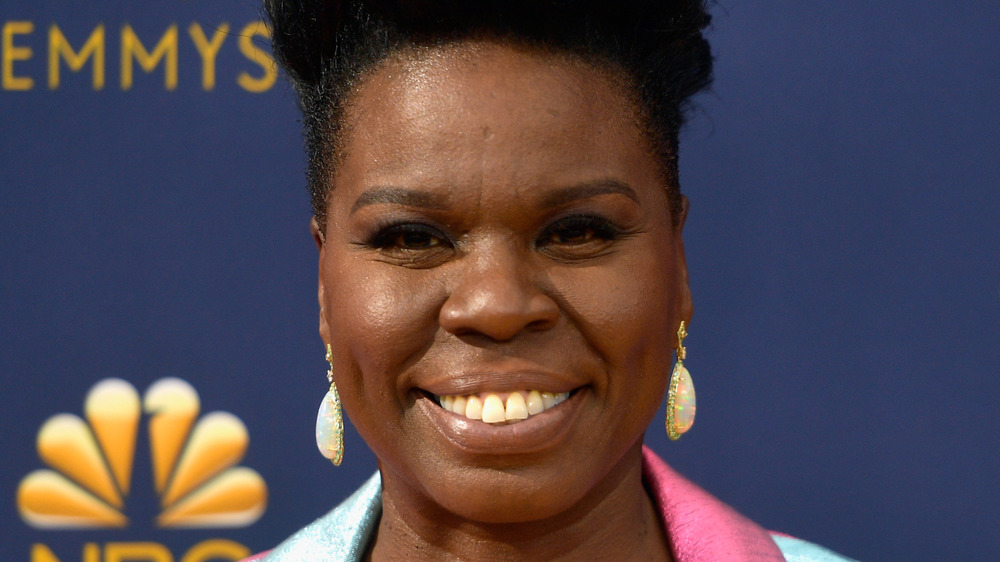 Matt Winkelmeyer/Getty Images
If you click a link and buy a product or service from a merchant, we may be paid an affiliate commission.
Contains spoilers for Zack Snyder's Justice League
With more intense violence, more superheroes, and a better-designed antagonist, Zack Snyder's Justice League is already being heralded as superior to the theatrical version of the movie that came out in 2017. The Snyder Cut, which was released on HBO Max on March 18, feels more in line with the director's style. At four hours in length, it's also a proper send-off to what Snyder had in mind for the DC Extended Universe, even if his version of Justice League 2 never comes to fruition.
Fans are making the most with what they have, placing the film at the center of practically every pop-culture conversation across social media. It seems like everyone has an opinion on the movie, and that goes double for Leslie Jones. The comedian, actress, and Saturday Night Live alum live-tweeted her thoughts about Zack Snyder's Justice League starting on Sunday, March 21 and continuing on until early in the morning the next day. Fans were there to cheer her on every step of the way as she powered through what she described as a "#longa**movie" in each and every tweet.
Here are some of the highlights from Jones' grand live-tweeting experiment. 
Leslie Jones thinks everyone just needs to go to therapy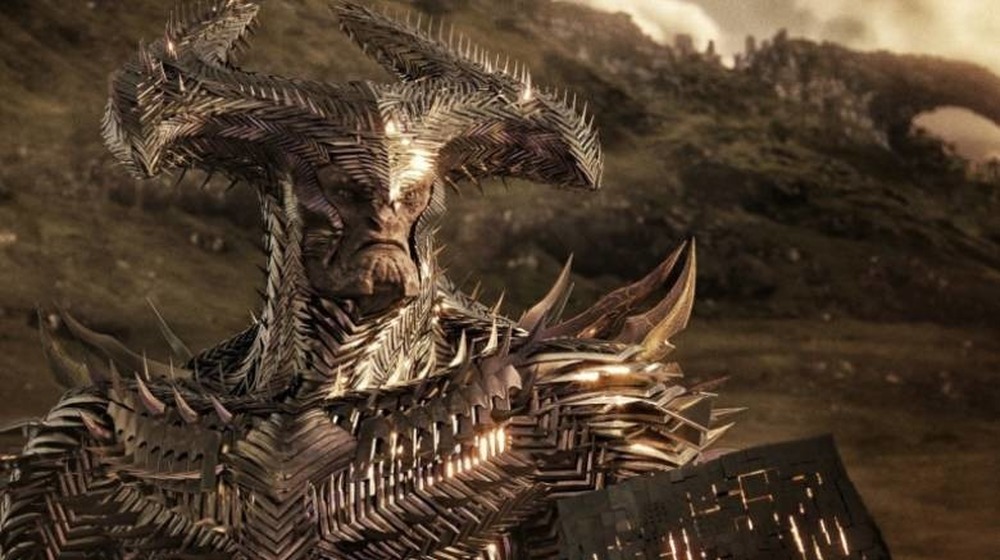 HBO Max
We're not sure how big of a DC fan Leslie Jones is, but it's clear she had a good time with live-tweeting Zack Snyder's Justice League. The scenes set in Themyscira were a big highlight for her, and during the sequence where Hippolyta (Connie Nielsen) attempts to get the Mother Box away from Steppenwolf (Ciarán Hinds), Jones couldn't contain her excitement. She tweeted, "WARRIORS!! I'm losing my s***! And I still got 3 hours 30 minutes and forty-fiive seconds mfs!!"
Of course, as a writer herself, Jones also provided some notes for how all of the characters could've resolved their issues without putting the fate of the planet at stake. As she watched Steppenwolf start talking about how he just wants to please Darkseid (Ray Porter), Jones tweeted, "GO TO THERAPY!! So sick of this!!" Family issues appear to be a common motif throughout Zack Snyder's Justice League. Later, during the scene where Aquaman (Jason Momoa) reflects on his own trouble past, Jones posted, "Man let's call in some life coaches man these people need help!!" It's hard not to see her point — especially when, shortly after that, we see how hung up over his father the Flash (Ezra Miller) still is. And don't even get us started on Batman (Ben Affleck). 
At the end of it all, it seems as though Jones thought there was some good and some bad in Zack Snyder's Justice League, but it was all very entertaining. She was a trooper, though, and finished the entire movie in one sitting, summing up a lot of fans' thoughts with one final tweet: "Damn that was long as f***!"
Fans couldn't get enough of Leslie Jones' Snyder Cut commentary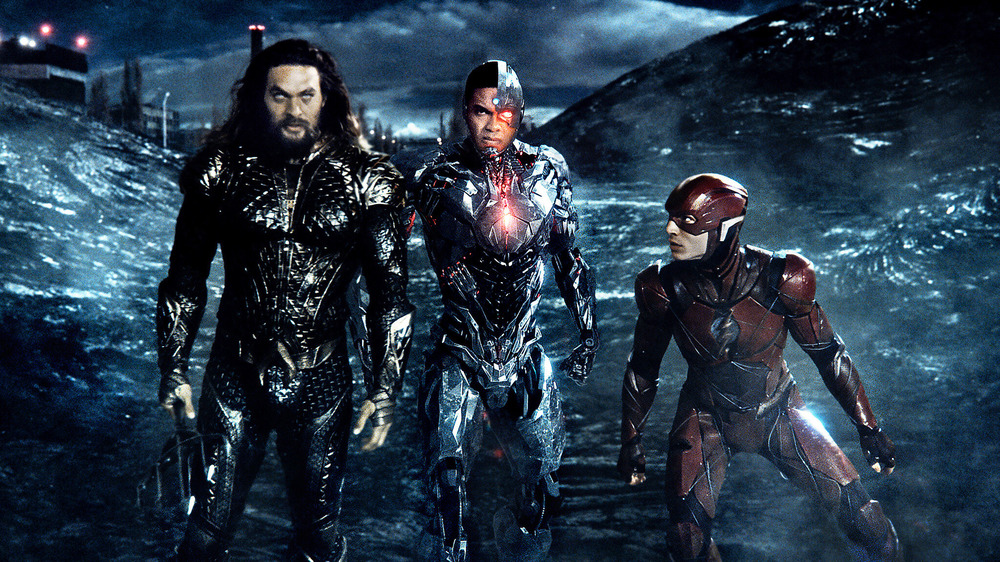 HBO Max
Jones wasn't just tweeting for her health; fans flocked to her Twitter page to follow along as she offered her thoughts, and they couldn't get enough of it. Twitter user @UberKryptonian even thought Jones' tweets were worthy enough for the big man and his producing-partner-slash-wife, writing, "I hope Zack and Debbie Snyder are seeing Leslie Jones' reactions to the Snyder Cut because it's so pure and hilarious." 
That Justice League fan then received an answer when, not too long after, Zack Snyder tweeted, "The official ZSJL whisperer, I bow to you my queen," tagging Jones' Twitter account. It looks like the comedian used the opportunity to do a little networking as she responded, "So what's my role in the next one lol and it has to be at least four hours and I want to be a [villain] and the last one killed and my issue is I didn't work it out with my cousin just saying."
Fans were quick to offer their thoughts on which DC characters they think Jones would be good for, with @allweknowisgone pitching, "Leslie for queen of fables." Then you have @ThottSummers, who got a little more practical considering Justice League 2 is likely off the table at this point: "I mean I think Ava DuVernay should Cast Leslie Jones as The Female Fury, Stompa, in New Gods." Either one would be exceptional, and we're sure Jones would jump at the chance to enter the DC Universe. If she had to watch herself in one of these movies, it would make for another entertaining live-tweeting experience.