What Violet Has Been Doing Since Charlie And The Chocolate Factory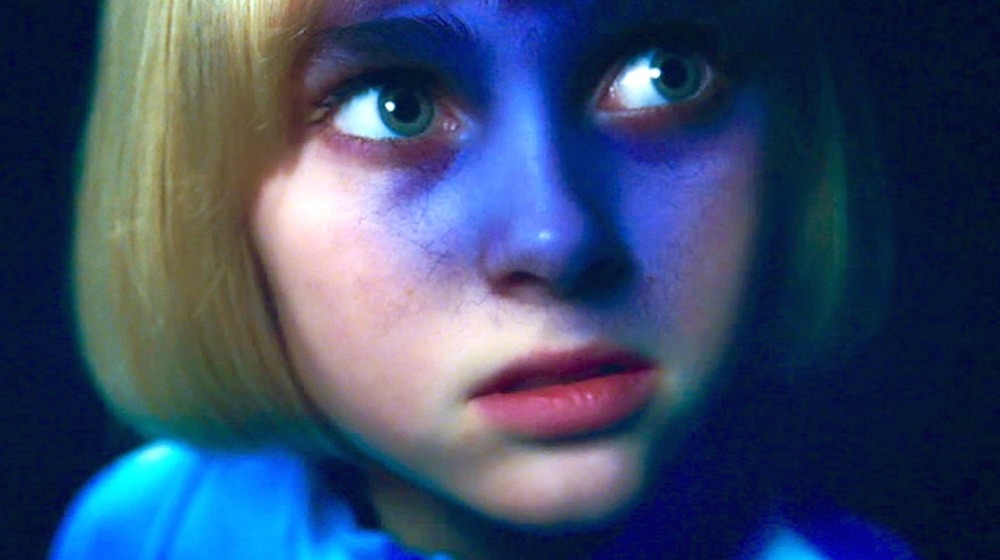 Warner Bros.
Directed by Tim Burton and starring Johnny Depp and Freddie Highmore, 2005's Charlie and the Chocolate Factory is based on the 1964 famed novel of the same name by Roald Dahl. When Charlie Bucket (Highmore) wins a contest, he and his Grandpa Joe (David Kelly) take a trip to tour the famous — and mysterious — factory of the candymaker Willy Wonka (Depp), alongside the other contest winners.
One of these other contest winners is the arrogant and rude Violet Beauregarde, played by AnnaSophia Robb. Violet's overly competitive nature eventually leads to her becoming eliminated from the tour. Specifically, she wants to try a new piece of gum that Willy Wonka is experimenting with. The one stick of gum has the taste and substance of an entire three-course meal, but Willy Wonka says it's not ready yet. Saying that she, as the champion of gum chewing, isn't afraid to take on the experiment, chews it anyway — resulting in her swelling into a huge, blueberry sphere.
Charlie and the Chocolate Factory was one of Robb's first roles — although Because of Winn Dixie, in which she starred, was released earlier that year — and she has been acting consistently since. Here's a breakdown of what Robb has been up to since portraying Violet.
Robb continued acting with Bridge to Terabithia and other film roles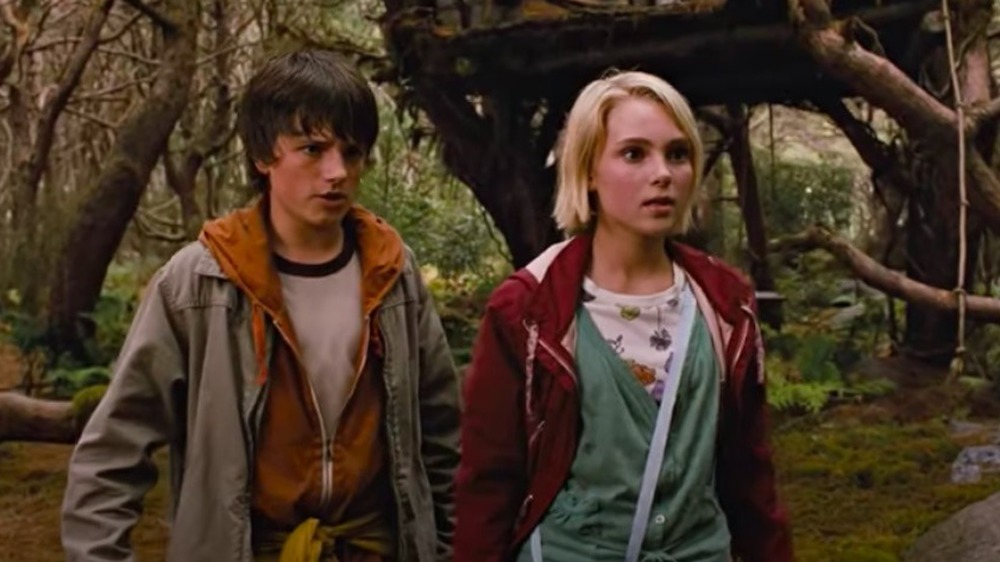 Buena Vista Pictures
A major film role AnnaSophia Robb had post-Charlie and the Chocolate Factory was her co-lead part in the 2007 film, Bridge to Terabithia, alongside future Hunger Games star Josh Hutcherson. Based on a novel of the same name by Katherine Paterson, Bridge to Terabithia follows two middle school aged kids, Leslie Burke (Robb) and Jesse Aarons (Hutcherson), who dream up a fantasy world called Terabithia and spend their free time together out in the woods where they imagine their world is located.
Also in 2007, she starred in two other films — one in a similar vein to Bridge to Terabithia and one quite different. In a departure from the family film, Robb played a major role in The Reaping, a horror movie about a former Christian missionary, Katherine (Hilary Swank), who investigates strange occurrences in a small town. Robb plays Loren, a girl suspected of killing her older brother. The second role was in A West Texas Children's Story, which returns Robb to a film with a younger target audience — and even has magic interlaced in the plot, like in Terabithia. It follows two 12-year-olds who leave their home, fed up with their neglectful parents, to seek out new parents as replacements.
In 2008, she took on a coming-of-age story in Sleepwalking, in which she plays a 12-year-old dealing with her mother's abandonment. Here, she acts alongside Charlize Theron and Woody Harrelson. A year later, she returned to the Disney adventure film genre with Race to Witch Mountain, which co-starred Dwayne "The Rock" Johnson.
She took on more mature film roles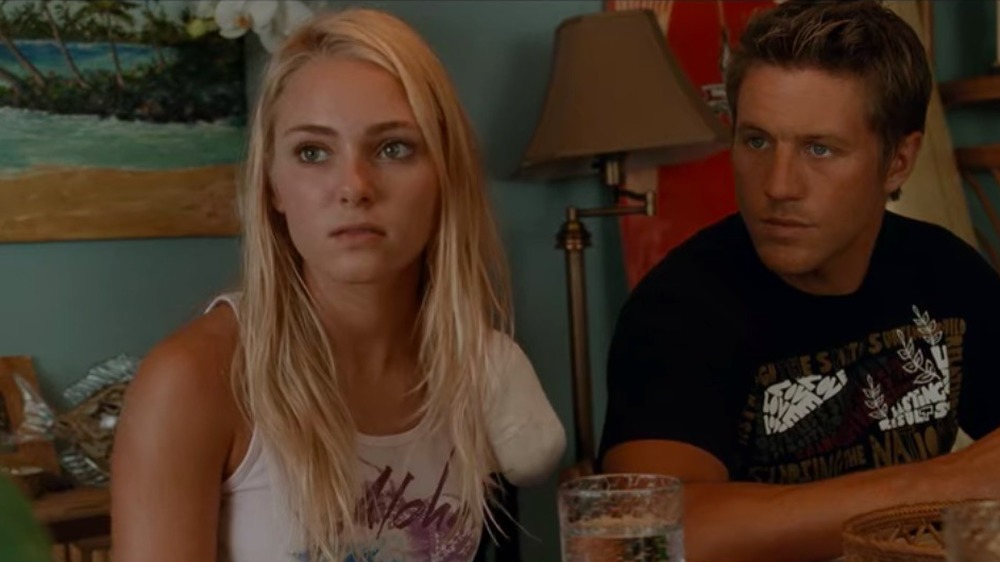 Sony Pictures
Moving on from child actor status, Robb eventually moved into more mature roles. In 2011, she starred in the biographical drama Soul Surfer. Robb played Bethany Hamilton, a professional surfer, who lost her left arm in a shark attack. The film follows Bethany as she adjusts to life after the accident, including her journey of getting back into professional surfing. Continuing Robb's streak of acting alongside big-name actors, in Soul Surfer she joined Dennis Quaid and Helen Hunt, who played Bethany's parents.
In 2013, she appeared in The Way Way Back, which was written and directed by Nat Faxon and Jim Rash. It follows a teenager, Duncan (Liam James), who is forced by his mother (Toni Collette) to join her and her boyfriend Trent (Steve Carell) on a summer vacation to a beach town in Massachusetts. At first frustrated by his predicament, Duncan soon befriends the owner of the local water park, Owen (Sam Rockwell). Robb plays Susanna, the next door neighbor and love interest to Duncan.
AnnaSophia Robb played an iconic character in The Carrie Diaries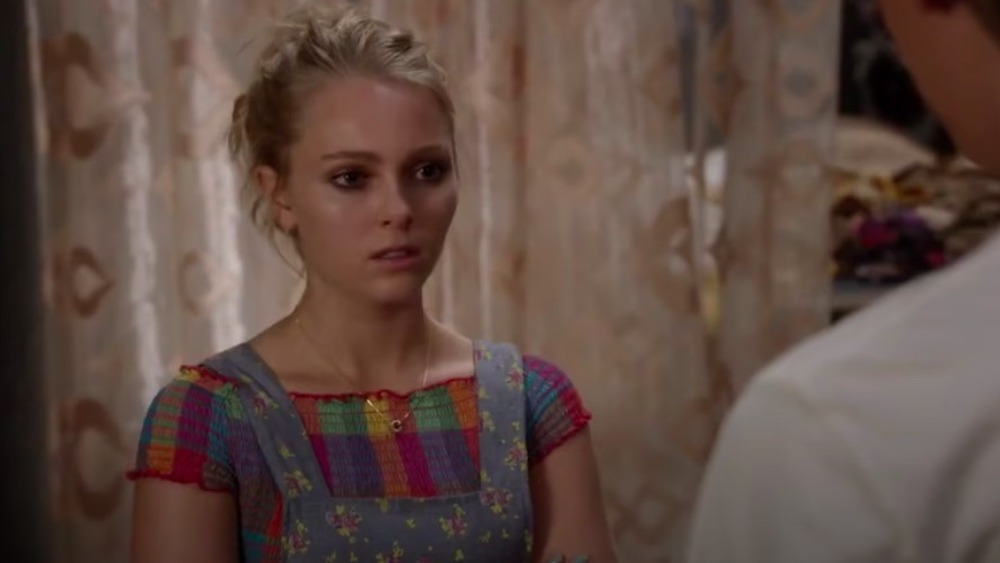 The CW
In 2013, the famous HBO series Sex and the City got a prequel. The Carrie Diaries, which aired on the CW, followed the late teenage years of Carrie Bradshaw — who, in SATC, is a big-time sex columnist living in New York City. In The Carrie Diaries, Carrie is a junior in high school and begins secretly working at a magazine. In 2012, ahead of the show's premiere, it was announced that Robb would take on the role, taking it over from Sarah Jessica Parker's six years playing Carrie on HBO (via TheWrap).
Robb spoke to the New York Daily News about the part, saying that "it's a dream come true." She added, about the original show, "I try to watch an episode each night. It's to remind myself of the energy in the part." Robb also told the U.K.'s Metro that Parker reached out to her and wished her luck, saying she knew the part was "in good hands," which Robb called "very comforting."
Unfortunately, the show was canceled after two seasons.
She continued with TV roles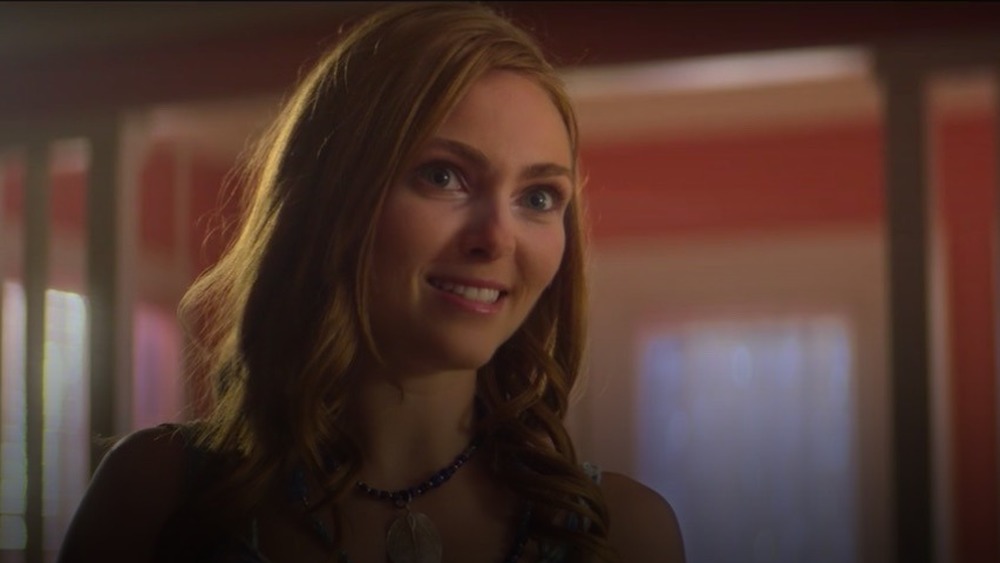 Hulu
The cancellation of The Carrie Diaries didn't stop AnnaSophia Robb from pursuing television roles. In 2016, she had a supporting role in Mercy Street, which took place during the Civil War. The plot centered on two nurses, each on opposite sides of the war: abolitionist Mary Phinney (Mary Elizabeth Winstead) in New England and Confederate supporter of the South, Emma Green (Hannah James). Robb played Alice, the sister of Emma.
Next, in 2019, she played a minor role in the highly acclaimed Hulu drama, The Act. The show is based on the real-life story of Dee Dee Blanchard (Patricia Arquette) and her daughter, Gypsy (Joey King). Dee Dee continuously abused Gypsy by fabricating health problems and illnesses in order to control her daughter's life; the situation culminates in the murder of Dee Dee by Gypsy. Robb plays Lacey, who becomes a friend to Gypsy.
In 2020, Robb landed another lead role on a show with the Quibi series, The Expecting. Robb plays Emma, a struggling young woman who becomes pregnant — a pregnancy that turns strange and terrifying.