Charlie and the Chocolate Factory details that only adults notice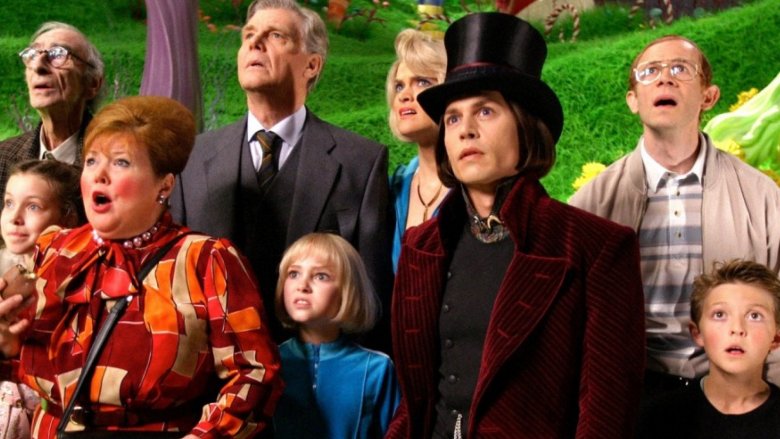 Roald Dahl contributed many enduring classics to the canon of children's literature, including James and the Giant Peach, Matilda, and Fantastic Mr. Fox. His most popular work, however, will probably always be Charlie and the Chocolate Factory. The story of Willy Wonka's wondrous candyland has been in constant publication since 1964 and has been adapted into a West End musical, an opera, some video games, a Tom and Jerry cartoon, and an album by Primus.
Towering above all of those, though, are two live-action feature films. Gene Wilder gave an unforgettable performance as the titular candy man in 1971's Willy Wonka and the Chocolate Factory from director Mel Stuart. In 2005, Tim Burton and Johnny Depp reimagined Charlie for a new generation. In short, countless children have encountered at least one version of Dahl's tale in their formative years.
As time goes by, those of us who grew up with the movies are bound to start noticing a few things that slipped by our younger selves. If you haven't traveled down that chocolate river yourself in a few years, you might be surprised by just how many sophisticated jokes, cultural peculiarities, and existential horrors await you. Grab your golden ticket and hold on tight for a tour of things only adults notice in Charlie and the Chocolate Factory.