What Death Day Is On The Set Of The Walking Dead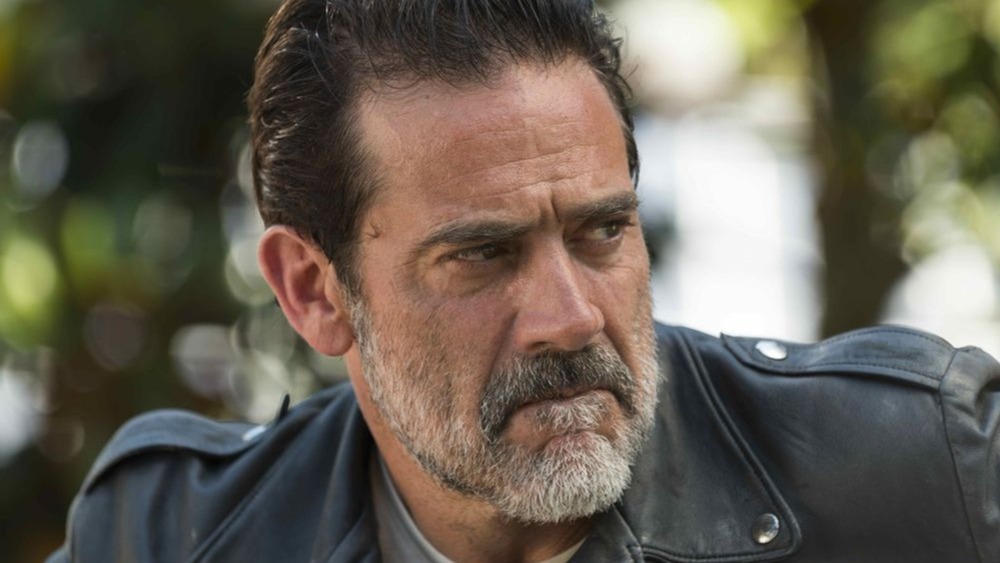 AMC
For well over a decade, The Walking Dead has stood as one of the most fan-oriented programs on network television. Many have woven new episode viewings into their weekly routine, while some have become regulars at Walker Stalker Con — the yearly convention by Walking Dead die-hards, for Walking Dead die-hards. In reciprocating this infectious energy, the cast of the long-running AMC drama has stayed connected with the masses via social media and public appearances, making viewers feel as though they're a part of the TWD family. 
However, it's fair to say that keeping up with the show is incomparable to being granted the chance to work on it in a major capacity. It's well documented that the behind-the-scenes environment on The Walking Dead is largely positive and fun, which manifests itself in more ways than one. From lasting friendships to a seemingly endless prank war, this real-life chemistry pays off on the small screen. When actors enjoy each other's company away from the camera, their interactions will feel all the more genuine in front of it.
This bond is exemplified perhaps no better than through the Walking Dead set's "Death Days." Here's everything you need to know about these ironic celebrations and the meaning behind them.
A Death Day is the celebration of a job well done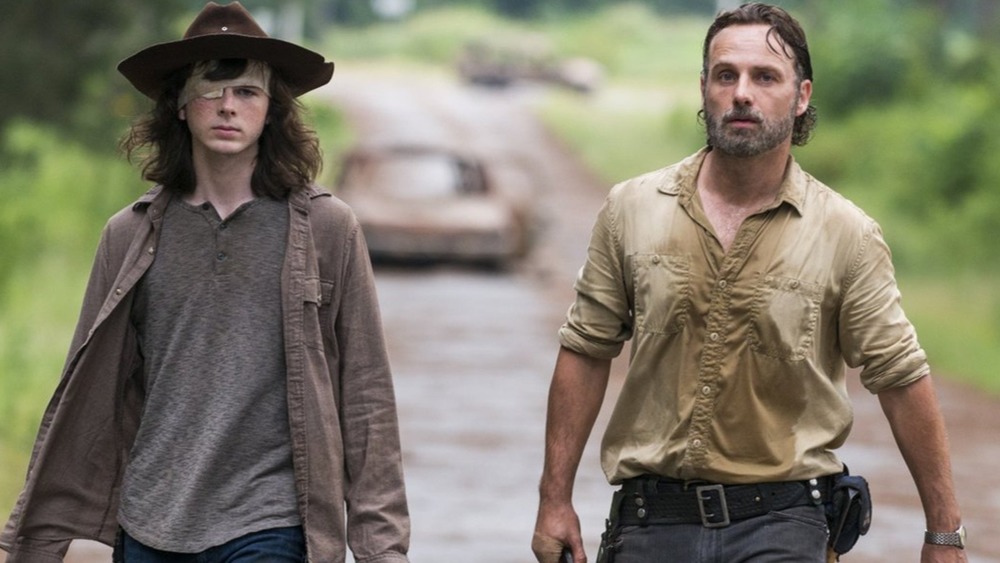 AMC
The camaraderie shared amongst The Walking Dead's cast is second to none, but their connection doesn't halt the deadly nature of the show. Over the years, favorites like Carl Grimes (Chandler Riggs) Hershel Greene (Scott Wilson), Sasha Williams (Sonequa Martin-Green), and more have met their untimely demise, much to the sorrow of fans and their castmates alike. To celebrate a job well done and the departure of their coworkers, the Walking Dead cast holds what has been dubbed "Death Day" parties to give them a warm-hearted goodbye.
The actress behind Maggie Rhee, Lauren Cohan, sat down with Conan O'Brien and detailed one of these instances. When Steve Yeun and Michael Cudlitz, who played Glenn Rhee and Abraham Ford, respectively, prepared to bid TWD farewell, their costars decided "to do something extra special" for them. "We had a party at our producer's house, and we all disappear to go and get our costumes on and learn the final pieces of our absolutely atrocious dance routine to slowly reenter the house and one by one, verse by verse, perform Backstreet Boys, 'I Want It That Way,'" she recalls, citing their plan leaned into Yeun's love for singing and dancing.
Cohan adds that they were dressed as the Abraham character, complete with his signature red hair and mustache, also adding t-shirts featuring a photo Yeun took of one of his favorite walkers. As noted in the interview and by Screen Rant, it's of the utmost importance the crew keeps these shindigs under lock and key, as not to spoil any deaths that would send viewers into a frenzy. To do so, "Death Day" celebrations typically masquerade as birthday parties, complete with cakes and other snacks labeled as such. 
It's a great length to go to just to honor an actor and their performances, which just goes to show how close the Walking Dead cast is...even if some members don't get to stick around for very long.