The Deleted Instagram Post That Has Fans Convinced Andrew Garfield Is In Spider-Man: No Way Home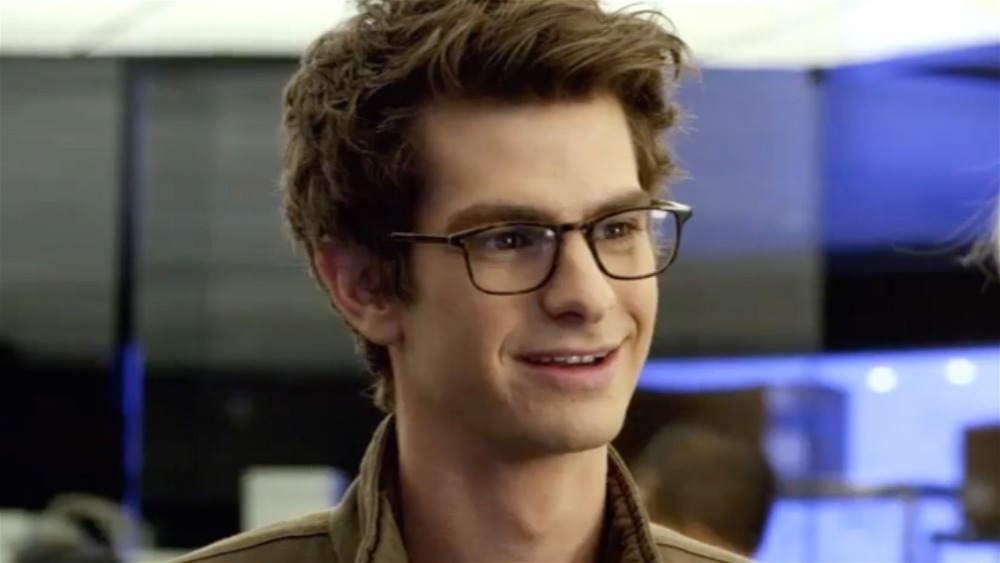 Sony Pictures Releasing
Andrew Garfield holds the distinction of being the second of three actors to portray a live-action version of Spider-Man in less than 15 years. Garfield's tenure as the hero was ultimately short-lived, due to a confluence of factors that resulted in his getting let go from the franchise after two films. As the third Tom Holland-starring Spider-Man film draws closer to release, however, evidence has been building that indicates Garfield and fellow one-time Spider-Man actor Tobey Maguire will both return to play versions of Spider-Man alongside Tom Holland in what could be a multiverse-spanning storyline.
The first indication that this might be the case was in a now-deleted video posted to Sony's official Latinoamérica YouTube channel which hinted that all three actors would appear alongside one another in a future Marvel project. Shortly after that, Jamie Foxx and Alfred Molina were announced as among the cast of Spider-Man: No Way Home, both of whom previously appeared opposite Gafrield and Maguire, respectively. The film's cast also includes Benedict Cumberbatch, whose Dr. Strange is already known to be capable of multiverse hijinks. Now, the latest evidence of Garfield's inclusion has appeared on the Instagram account of Garfield's one-time stunt double William R. Spencer.
Garfield's stunt double may have said too much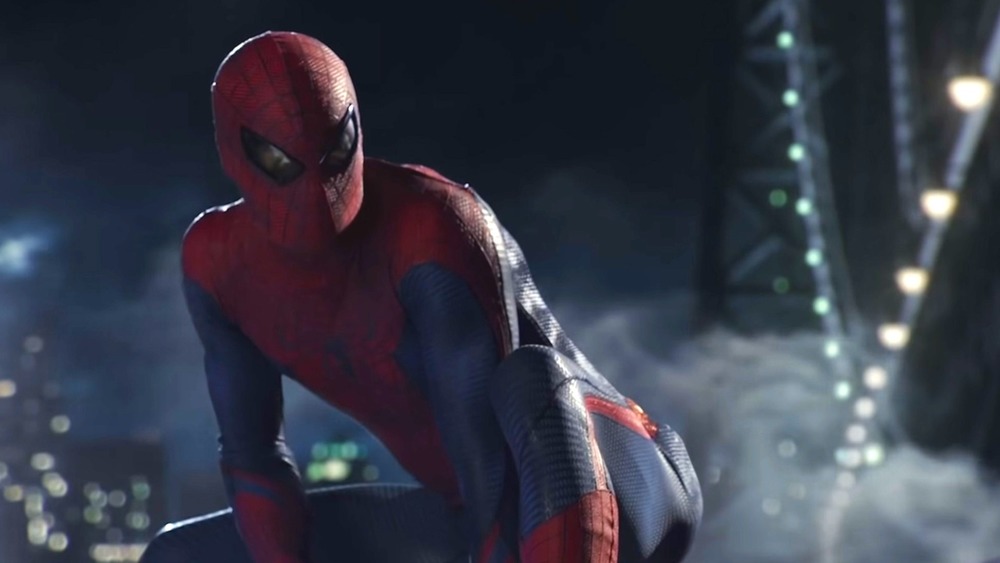 Sony
William R. Spencer shared a look at what is likely to have been the set of Spider-Man: No Way Home to his personal Instagram page in a video that has since been deleted. Spencer appeared as Garfield's stunt double in both The Amazing Spider-Man and its sequel. While Spencer has served as a stunt performer in a number of non-superhero films, the post also featured two fellow stunt performers who are linked to the upcoming Spider-Man film, hinting that Spencer may now be, too.
Ben Jenkin appeared in Spencer's video, whose credits include stunts for various Marvel films. Its caption also mentioned Greg Townley, who was Tom Holland's stunt double in Spider-Man: Far From Home and is already confirmed to be Holland's double in its sequel. Given the inclusion of both stunt performers, it's likely that Spencer's video was taken on the set of No Way Home and deleted because of that fact. Spencer then liked an Instagram comment asking him outright if that was the case, adding further fuel to the fire.
While Spencer is more likely than not to have been on the set of Spider-Man: No Way Home, his appearance falls short of confirmation that Garfield, too, is among the film's cast. That said, given that prior rumors have hinted at Garfield's involvement as well, the totality of evidence now available is just about as close to official confirmation as a collection of rumors could be.