Thor Will Battle Hulk In Thor: Ragnarok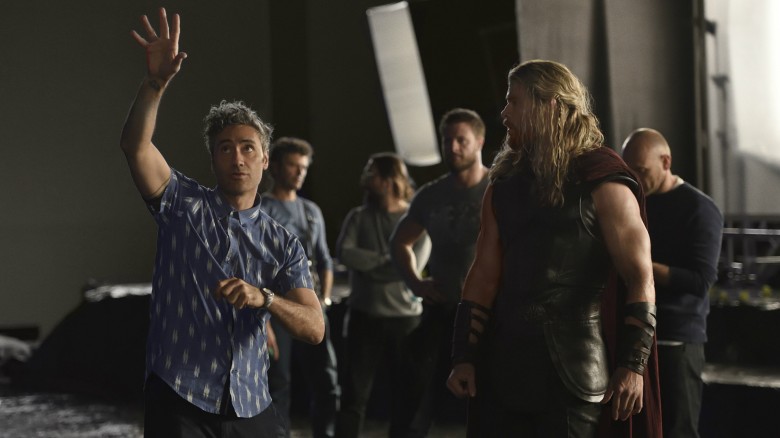 Marvel
It's been rumored for a while now, but the official synopsis for Thor: Ragnarok confirms that Thor (Chris Hemsworth) will definitely take on the Hulk (Mark Ruffalo) in the upcoming flick, and he won't have his hammer.
Marvel released details about the plot along with the first official photo from the set (above), and it sounds like we're in for some epic fight scenes.
"Thor is imprisoned on the other side of the universe without his mighty hammer and finds himself in a race against time to get back to Asgard to stop Ragnarok—the destruction of his homeworld and the end of Asgardian civilization—at the hands of an all-powerful new threat, the ruthless Hela. But first he must survive a deadly gladiatorial contest that pits him against his former ally and fellow Avenger—the Incredible Hulk!"
If that sounds familiar, there's good reason. The plot seems to be inspired by the Planet Hulk comic book storyline that launched in 2006. In that series, the Avengers decide Hulk is too dangerous for Earth and send him into space. He ends up on a distant planet as is forced to fight in gladiator battles for the emperor.
We also know Tom Hiddleston will return as Loki for the first time since Thor: The Dark World, and he'll be joined by Cate Blanchett as the villainous Hela, Karl Urban as Skurge, and Jeff Goldblum as Grandmaster, and Tessa Thompson as Valkyrie.
Thor: Ragnarok will arrive in theaters Nov. 3. While we wait, check out a few actors who were almost cast as Avengers.