Who Is The Basketball Player In DoorDash's 'Enter The Zone' Commercial?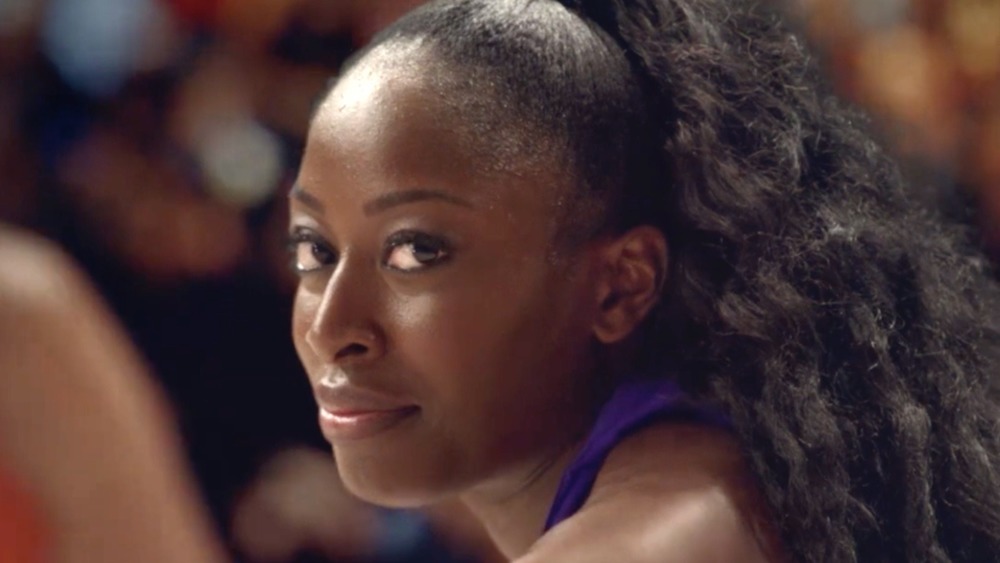 DoorDash
Since the start of the pandemic, food delivery services like Uber Eats and Grubhub have more than doubled their business (via MarketWatch). One of the most popular services, DoorDash, reported that it had 543 million total orders in the first nine months of 2020 alone; it processed 181 million orders the year before. Though the pandemic is no-doubt playing a major role in DoorDash's booming business, part of the service's growing popularity can be attributed to its catchy and visually stunning commercials. 
Past commercials have featured rappers Gift of Gab and MC Rapsody — even Hamilton's Daveed Diggs. In 2020, DoorDash became the first on-demand delivery platform of the National Basketball Association and the Women's National Basketball Association, which means we're in for more creative ads in the near future. One of the first commercials to come from the partnership features Chinenye "Chiney" Ogwumike, a Nigerian-American basketball player for the WNBA's Los Angeles Sparks. 
Not only does Ogwumike kick butt on the court, but she's made history in other aspects of her career.
Chiney's basketball journey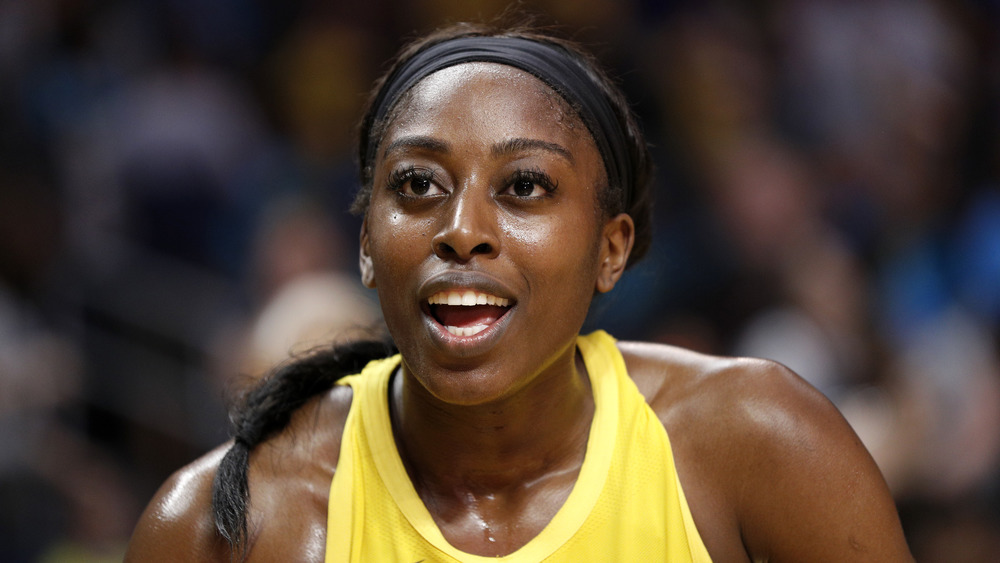 Meg Oliphant/Getty Images
After playing during her time at Stanford, Chiney continued to excel on the USA Basketball U18 team. She was promoted to play on the World University Games team for the World University Games held in Shenzhen, China, and helped her team win all six games of the tournament. She then played overseas in Italy and China, before getting drafted by the Connecticut Sun as the first overall pick of the 2014 WNBA season.
Though injuries to her knee and achilles heel caused her to miss out on a few seasons, Chiney exceeded expectations during her time on the Suns. She won the WNBA Rookie of the Year award in 2014, and she was named a WNBA All-Star twice. In 2019, Chiney was traded to the Los Angeles Sparks, though she sat out the 2020 season due to COVID-19 health concerns. In February of 2021, Chiney signed another multi-year deal with the Sparks, and soon after posted on her website: "I am so excited to get back on the court with my squad. I have a new workout partner and teammate in Amanda Zahui, and we are full-steam ahead getting ready for training camp. I've never had this much time in one city to prepare for a WNBA season, and you know I'm about to take that for what it's worth."
Chiney is making big moves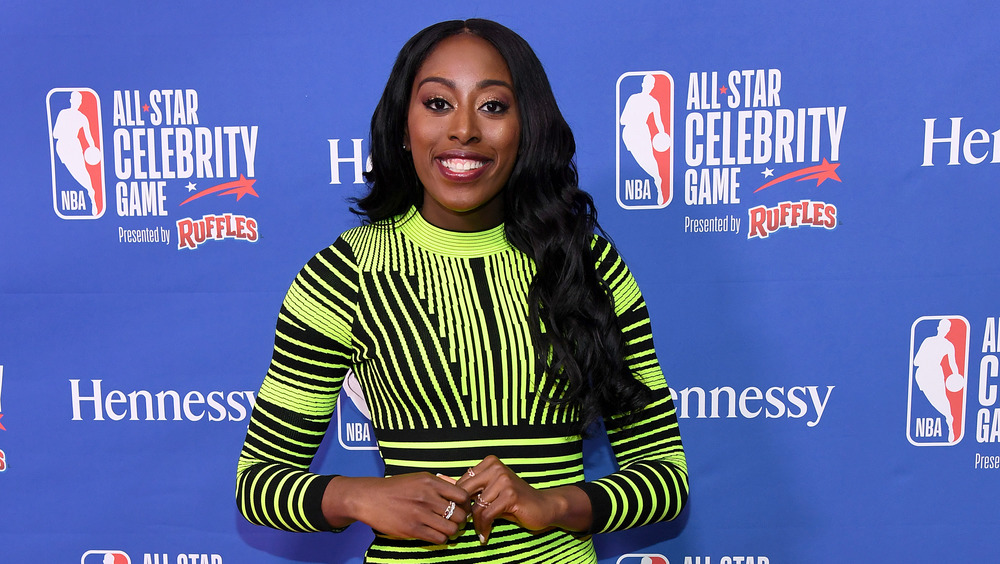 Kevin Mazur/Getty Images
Aside from being an amazing athlete, Chiney is also an accomplished business woman. According to Essence, in 2018 she signed a multi-year contract with ESPN to become a full-time analyst, making her one of the youngest people (and women of color) to do so. In July 2020, she became the first Black woman and the first WNBA player to co-host a national daily ESPN Radio show for Chiney and Golic Jr, alongside Mike Golic Jr. In an interview with Forbes, she shared: "Once I was in the door, I loved it. It was the closest thing to playing a game. Millions of people are watching. You have to be prepared, and most importantly, you have to be yourself."
As for future plans? Chiney revealed that she's going to be working with ESPN as the executive producer of an upcoming documentary on the 2020 WNBA season. The documentary will shine a light on the social justice movement within the WNBA, specifically the controversy surrounding the Atlanta Dream co-owner Kelly Loeffler, who was critical of the Black Lives Matter movement.
Looking back on her quickly-growing career, Chiney had some advice to give: "Shoot your shot and keep shooting! Be prepared and take calculated risks ... I literally shot my shot without any real experience. I controlled what I could control and prepped as much as possible. And it went awesome!"