The Surprising Reason Emma Roberts Felt Uneasy Filming AHS: Apocalypse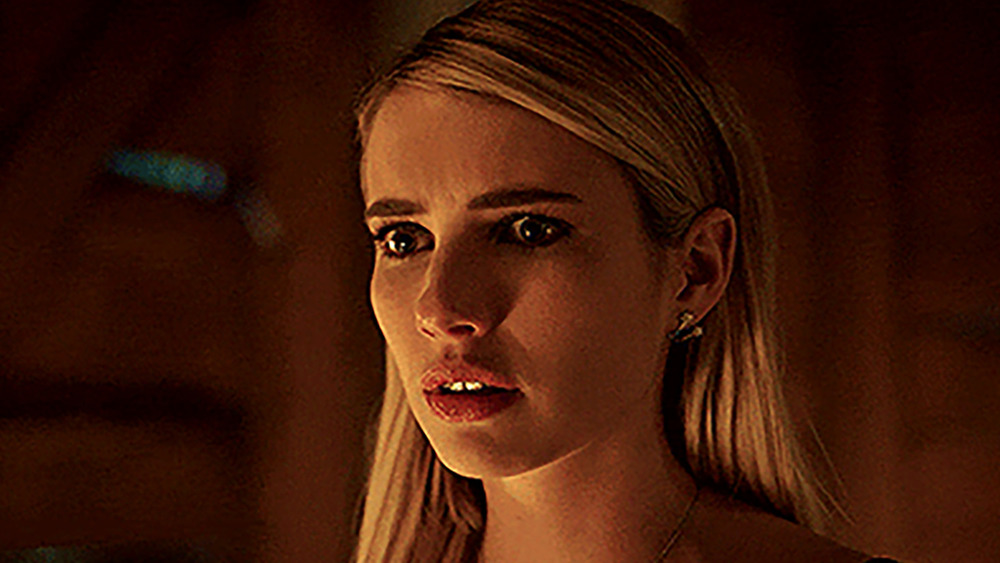 FX
Ryan Murphy and Brad Falchuk are pretty darn good at creating successful television shows, so when they had the morbid curiosity to delve into a horror anthology series, it's no surprise the project became a hit. American Horror Story has become known for its infamous gore, sensitive topics, and rotation of fantastic cast members. Now that the ninth season has wrapped, the mainstay cast is quite apparent, and Emma Roberts is one of them. Roberts has made appearances in five seasons now, with her most iconic role being Madison Montgomery, a character who was initially introduced in Coven and then reappeared in Apocalypse.
You might think the recurring cast members would be desensitized to all of the odd and terrorizing scenes they have to shoot, right? Not exactly. In 2018, Roberts sat down with Teen Vogue for an interview, and in the conversation, she talked about what it was like to film Apocalypse – specifically, the creepiest part about it.
Emma Roberts says this AHS: Apocalypse location is especially creepy at night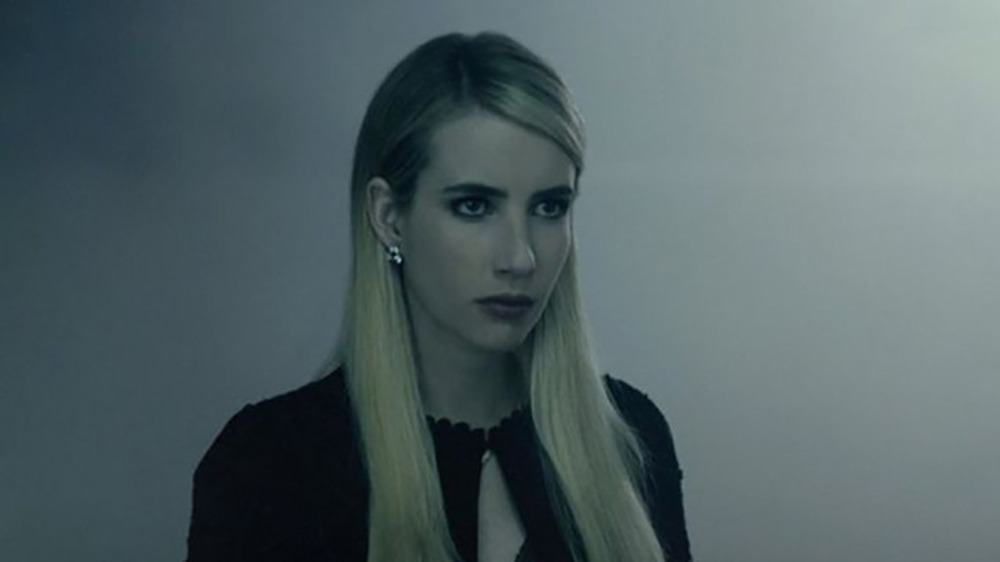 FX
There's no doubt that AHS: Apocalypse was eerie, because how could it not be when it's the end of the world? The season was filled with characters from past seasons and storylines that interweaved with new ones. Emma Roberts reprised her role by appearing in her own "Personal Hell" and then again when she, Cordelia Foxx (Sarah Paulson), and Myrtle Snow (Frances Conroy) arrived at Outpost 3. It was a great reunion for all, but while she was filming the actual scenes, Roberts couldn't shake an uneasy feeling about the location.
"The creepiest and the worst is shooting the exterior of the bunker," She stated. Roberts went on to say, "When we shot there, it's dead in the middle of nowhere and they put all this fake fog out there to make it look spookier." It's true that there's something especially ominous about the dilapidated wasteland the nuclear toxicity left behind, and it's hard to imagine what it would feel like to be there in the middle of the night. Even with all the freaky stuff that the actors go through on AHS, we can't blame Roberts for being creeped out by the isolation and darkness of that particular setting.