Why Linda Reed Is More Important Than You Think In The Snyder Cut Of Justice League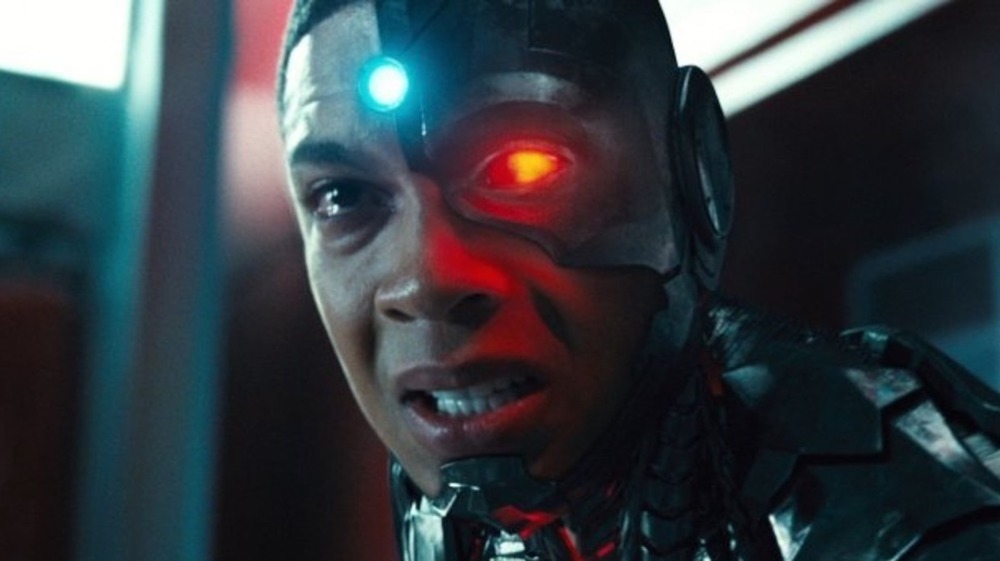 HBO Max/DC Entertainment
If you click a link and buy a product or service from a merchant, we may be paid an affiliate commission.
Now that you've taken in the four-hour glory that is Zack Snyder's Justice League on HBO Max, it's time to dissect the parts of the movie that we weren't treated to in the 2017 release. There were more than a handful of new scenes in the Snyder Cut, and almost everyone has a unique easter egg. Snyder is known for honoring his source material and has pulled all sorts of characters and storylines from DC Comics to hide in his new film.
One moment that has had fans buzzing is the scene where Cyborg (Ray Fisher) is discovering his talents as he learns he has the ability to control everything technology-related, including access to nuclear warheads, telecommunications, satellites, and the world's monetary system.
We see how easily Cyborg can manipulate a person's finances when he views different surveillance videos of a woman named Linda Reed. We see Linda struggling with her bills and buying formula and eventually, she is evicted from her apartment and collapses in sadness while Cyborg views the surveillance. Despite all this, Linda still donates change to a homeless man on her way home from work. We then see Linda in real time with her young children as she tries to make a transaction at a Gotham City ATM. A message on the screen lets her know she doesn't have enough funds to proceed with a transaction, as she only has $11.92 in her account.
It's then that Cyborg manipulates the bank and her account is credited with $100,000. She believes she won the money from a "Special Customer Prize," and is overjoyed as a smiling Cyborg looks on. So who is this Linda Reed? This is a superhero film after all, and everyone's name means something.
Linda Reed has history in the Golden Age of DC Comics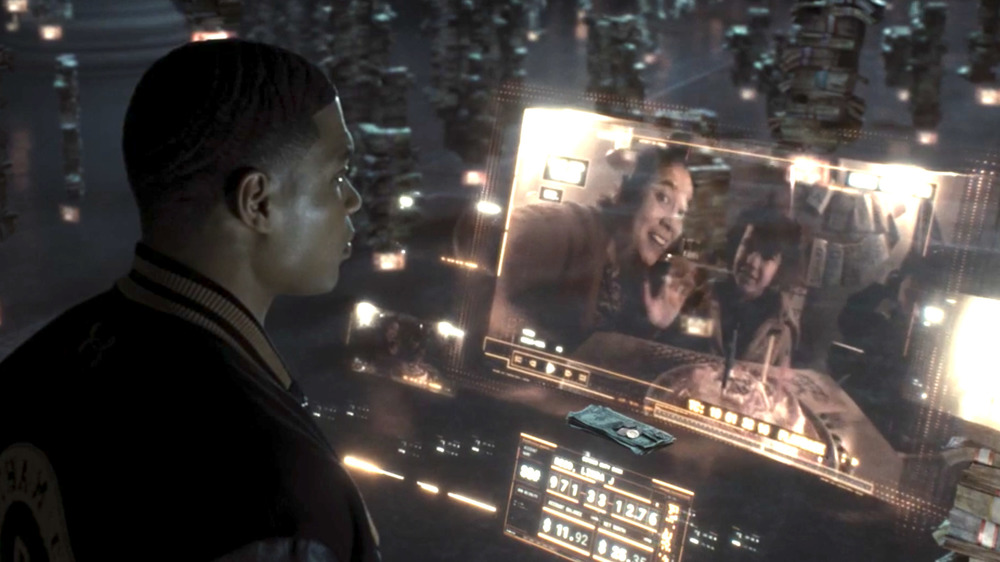 HBO Max/DC Entertainment
It turns out Linda Reed isn't just some made-up character Zack Snyder threw in the film for the heck of it. Linda actually has a history in the DC comic books, but it's not a lengthy one. She's actually a Minnesotan who's quite skilled at archery, per the DC Comics website. She is the twin sister of starlet Ramona Reed and goes by the hero name Archer Girl. 
Archer Girl debuted back in the 1950s in Adventure Comics #157 and her talents caught the eye of a DC baddie: in the story, Ramona was put in a movie by Paragon Films boss Jack Swain, who originally wanted Green Arrow to play the role as it called for an archer, but he declined. Linda ended up posing as her sister in the movie since she had archery skills, and no one was the wiser. The movie stunt involving the bow and arrow caught the eye of DC villain Big Bill Larson, who wanted to use Linda's skills to aid his gang in committing burglaries. Linda only ended up helping Big Bill in one robbery, but it didn't go according to plan and failed.
The two sisters also had a father who was in a Minnesota prison for embezzlement and money seemed to be an issue for the family at times. This is one of the small connections between the comic book Linda and the movie Linda.
Cyborg and Linda have no connection in the comic books, so why he chose her to monitor and give $100,000 remains to be seen. Snyder might have decided to pick this character for a certain reason, and we hope he eventually explains why he chose her, and why he had Cyborg help her.
Justice League can be watched on HBO Max.