The Supernatural Vin Diesel Flop Getting A Second Chance On Amazon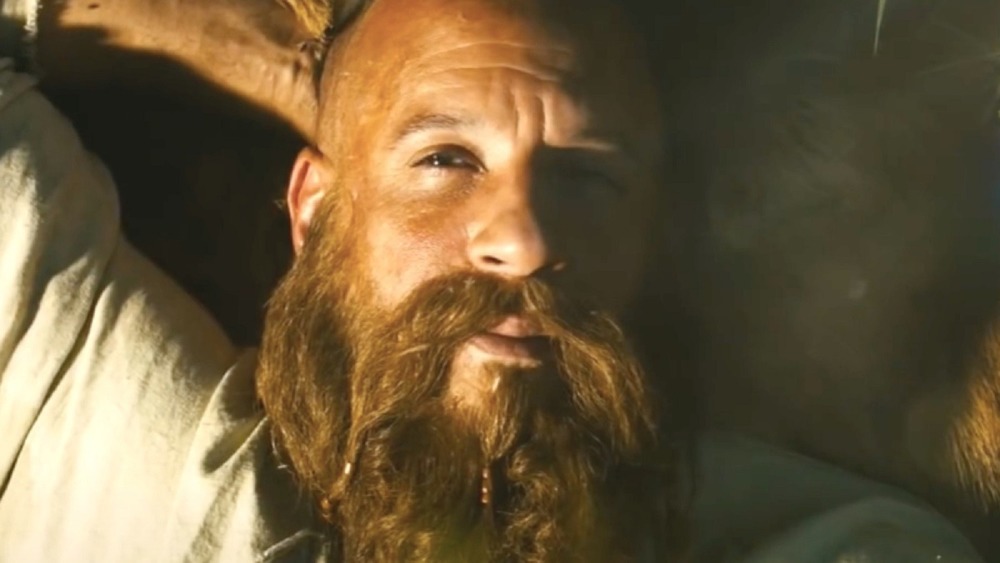 Summit Entertainment/Lionsgate
We may receive a commission on purchases made from links.
Although Vin Diesel is known for starring in the Fast & Furious franchise, the famed actor has branched off into other kinds of films throughout his career. This was the case in The Last Witch Hunter, a 2015 fantasy action film that starred Diesel as Kaulder, a witch hunter cursed with immortality. Alongside Diesel is Elijah Wood in the role of Dolan 37, a priest who assists Kaulder in his endeavors.
The Last Witch Hunter centers around Kaulder living in the modern age after he defeats the Witch Queen (Julie Engelbrecht) 800 years in the past. In her final breath, she curses Kaulder with immortality, forcing him to walk the earth for centuries. Since the battle, Kaulder has become a member of the Order of the Axe and Cross, a society that maintains peace between humans and witches. However, when a witch murders the 36th Dolan (Michael Caine), it's up to Kaulder and the 37th Dolan to piece together the puzzle before all chaos breaks loose. Although the film had an interesting premise, it didn't do so hot with critics. However, it does have some redeeming qualities that make it worth seeking out on Amazon.
This Vin Diesel flick will resonate with audiences looking for a thrilling fantasy action film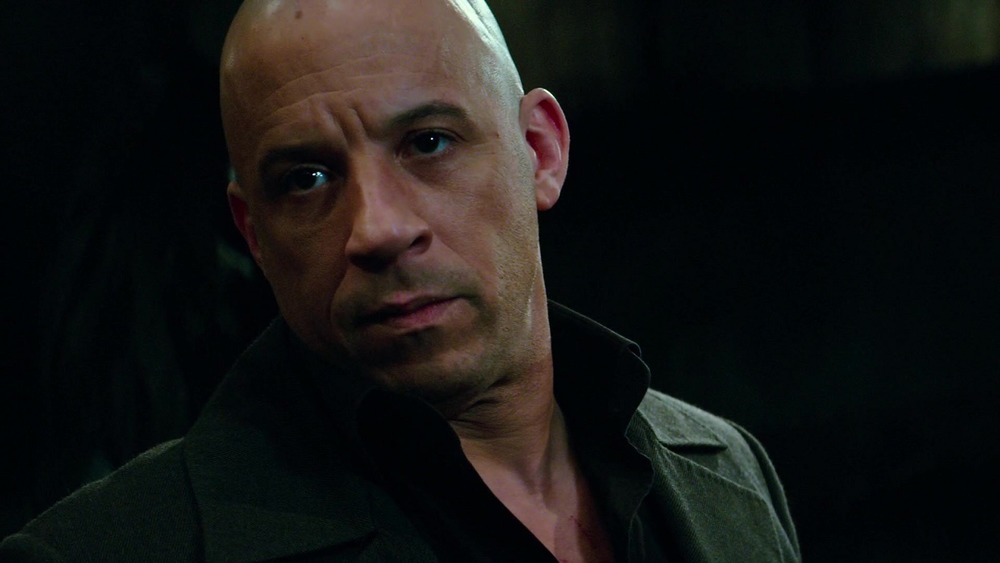 Summit Entertainment/Lionsgate
Yes, The Last Witch Hunter didn't sit well with critics or audience members. The film currently holds an 18% critic rating on Rotten Tomatoes, with most of the critiques centering around the film's plot. "The Last Witch Hunter is a bland attempt at franchise filmmaking," wrote Damond Fudge, a critic at KCCI. "It's not entirely dull, but there's very little about it that's exciting, either." But critics also noted that there are a handful of things The Last Witch Hunter does right.
Despite its flop status, the film treads into campy territory that critics highlighted and enjoyed. The movie's very over-the-top action sequences and sharp CGI effects were praised for being one of the film's strongest points. "The Last Witch Hunter is basically nonstop fun, with a fast pace and a total willingness to laugh at itself," wrote io9 critic Charlie Jane Anders. "And not only is there nothing wrong with that, there's everything right with it." 
Viewers also felt that the film's action was exciting enough to make up for its faults. In fact, it's these scenes in particular where audiences felt that Vin Diesel shined the most. "I thought it had its moments (mostly the action and CGI) but it's exactly what you'd expect from Vin Diesel at this point," one audience member wrote on Rotten Tomatoes. "Turn your brain off and just enjoy the sh*tshow."
For viewers looking for a visually appealing and somewhat campy experience, The Last Witch Hunter is currently available to stream on Amazon. The film is also available for free with ads for those who have an IMDb TV subscription.