The Walker Detail You Might Have Missed In The Walking Dead's 'Splinter'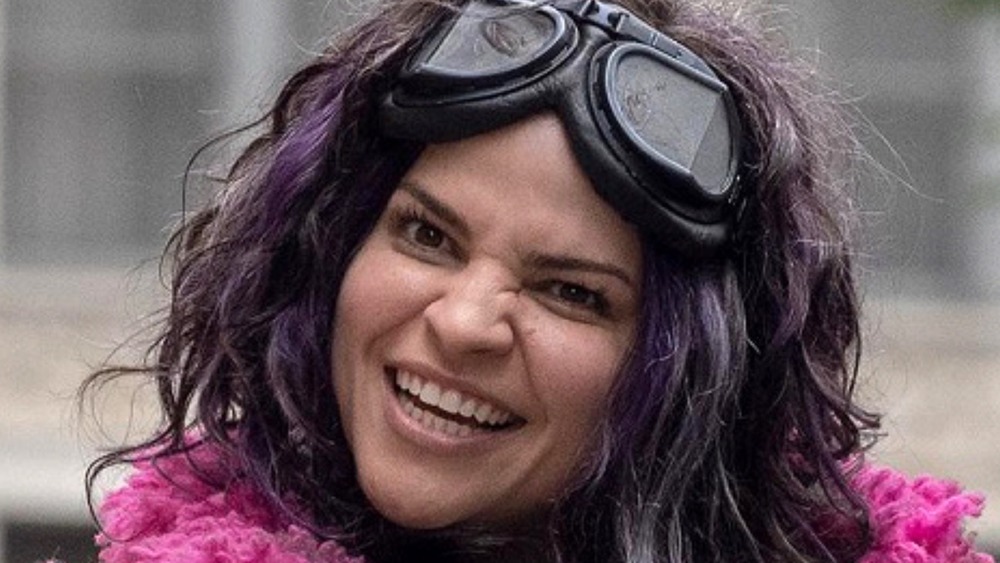 AMC
Contains spoilers for The Walking Dead season 10 bonus episode "Splinter"
"Splinter," the surprise 20th episode in season 10 of The Walking Dead, is very much about rooting through the past and exorcising your demons. The episode follows Eugene (Josh McDermitt), Ezekiel (Khary Payton), Yumiko (Eleanor Matsuura), and fan-favorite newcomer Princess (Paola Lázaro), as they are captured and separated by the troopers that surrounded them back at the rail yard. While they're separated, Princess finds herself feeling both claustrophobic and alone, a sorry condition that forces her to relive the traumas that she's buried in her past. 
The episode's exploration of Princess' trauma offers a much-needed spotlight on her character, and features several pivotal moments of development. One comes near the episode's end, as she confronts her own psyche, which has taken the form of Ezekiel and two walkers dressed up in train conductor outfits. They're a reminder of her past, but the scene also contains a subtle detail related to those psychic walkers that some viewers of The Walking Dead may have missed. As it turns out, this subtle detail is crucial for understanding not only who Princess was, but who she will become as the zombie series enters its final act.
Old memories surface for Princess in 'Splinter'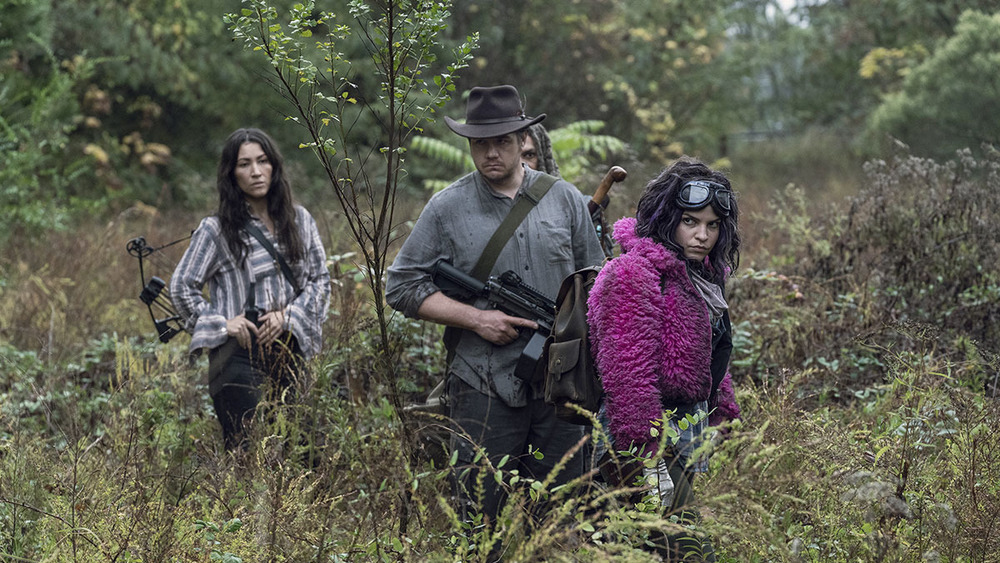 AMC
The vision of Ezekiel and the walkers dressed as train conductors is a reminder of where Princess came from. Before she joined the show's crew, she spent much of her time alone. To keep herself from feeling too isolated, she would dress up the walkers around her, and place them in various scenarios throughout the city where she lived. Think of it like a disgusting, very deadly, life-sized dollhouse.
In "Splinter," Princess decides to leave her visions of the past behind in order to help her friends. It's a moment of personal growth for her, as she ultimately chooses to rely on other people — even if it means regularly putting herself at greater risk. In the moment when she decides to walk away, the walkers begin growling at her, and you can hear one of them say "come back to me." It's a subtle detail that some may have missed during the pivotal scene, but it's also a stark reminder of all of the things that Princess relied upon in her previous life.
In choosing to help her friends, she's choosing to leave behind the loneliness and self-reliance that used to be her code. "Splinter" depicts a key moment for the character, as she walks away from a traumatic past literally demanding that she return.
"Splinter" is now streaming on AMC+, and will air on AMC on March 21.