The Only Parks And Rec Characters To Appear In Every Episode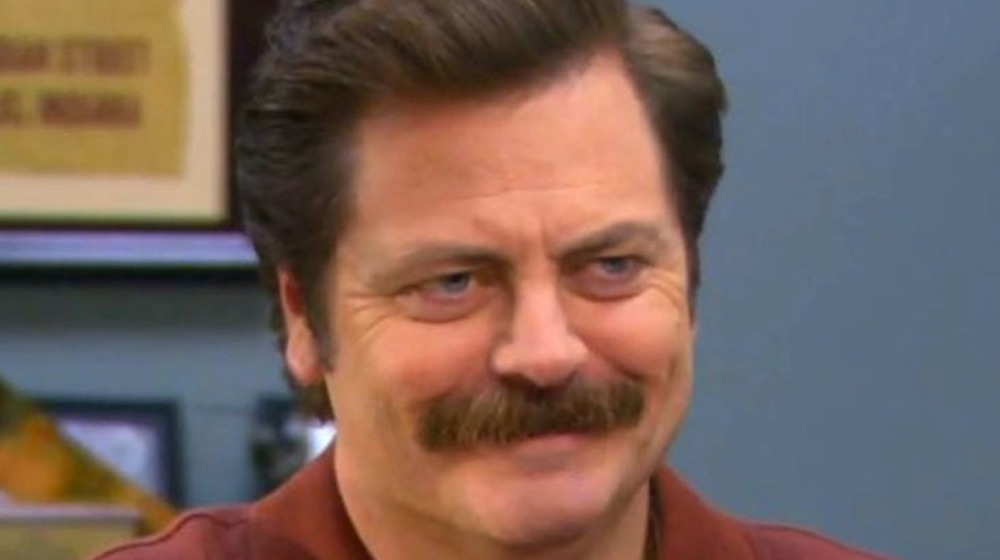 One of the things fans love about NBC's hit comedy Parks and Recreation is the tight-knit cast of characters who work to better their community in heartfelt, often wacky ways together.
From 2009 to 2015, fans watched the mismatched group of coworkers start running the parks and recreation department of the small town of Pawnee, Indiana, and grow to do bigger and better things for the whole state. It was a hit with fans and critics alike, garnering a loyal following as well as a slew of award nominations — and quite a few wins.
While most sitcoms feature the same cast every week, even actors need to take time off periodically, so it's not surprising that every character doesn't appear in every episode of Parks and Rec. However, we can tell you which characters are the only ones that do appear in all 126 episodes of the NBC show. Keep reading.
The star of Parks and Rec, Leslie Knope, appears in every episode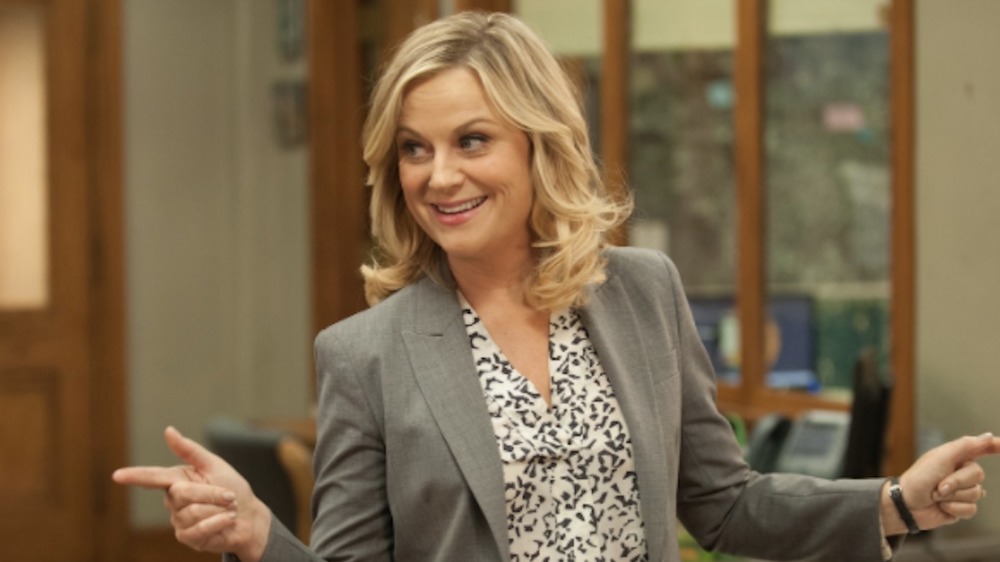 NBC
It's only fitting that Pawnee's biggest fan, Leslie Knope (Amy Poehler), appears in every episode of Parks and Recreation since she's the lead character and main instigator of the good-natured shenanigans that happen on the show. In her 2014 book, Yes Please, the Saturday Night Live alum talked about playing the department's most enthusiastic employee (via Business Insider). "It took five minutes to realize Leslie Knope was the best character ever written for me," she wrote. "She was an extremely low-level Parks and Recreation Department employee who had big dreams. She was inspired by the 'Yes We Can' spirit of Obama's recent election. She believed that it only took one person to make a difference."
Poehler won several awards for her depiction of Knope, including a 2014 Golden Globe for Best Actress – Television Series Musical or Comedy, as well as six Emmy nominations for Outstanding Lead Actress in a Comedy Series.
Only one other Parks and Rec character appears in every episode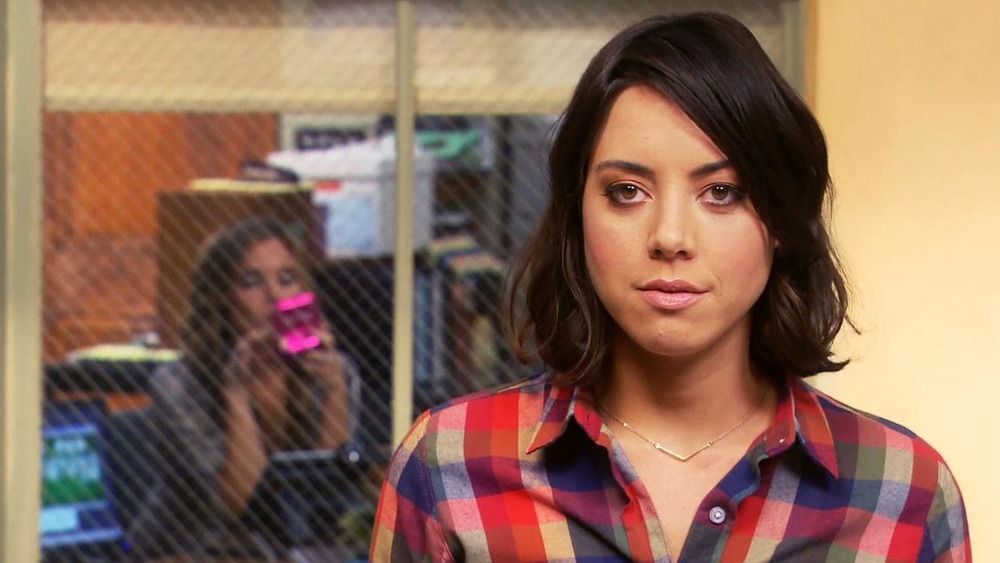 NBC
Along with Leslie Knope, there's only one other character who makes an appearance in every episode of the Office-inspired mockumentary. On Parks and Recreation, April Ludgate (Aubrey Plaza) starts off as an aloof, angst-ridden intern, but once she develops a crush on future husband Andy Dwyre (Chris Pratt), she goes all-in on making a career out of working with Knope, and she's by her side every step of the way.
Plaza's deadpan portrayal of Aubrey became so popular that fans have difficulty separating the actress from the character, she said. Talking to Insider, Plaza said that her role "was such an icon for millennials. There was something about April Ludgate that people really responded to, which I really love and I'm happy about. But I think in regards to getting more work and being seen in different ways, it's always a challenge to remind people that I can play many different characters and not just one kind. I see that as a fun challenge." Whatever she does next, we'll be watching.