What Sam Heughan Would Love To See In An SAS: Red Notice Sequel - Exclusive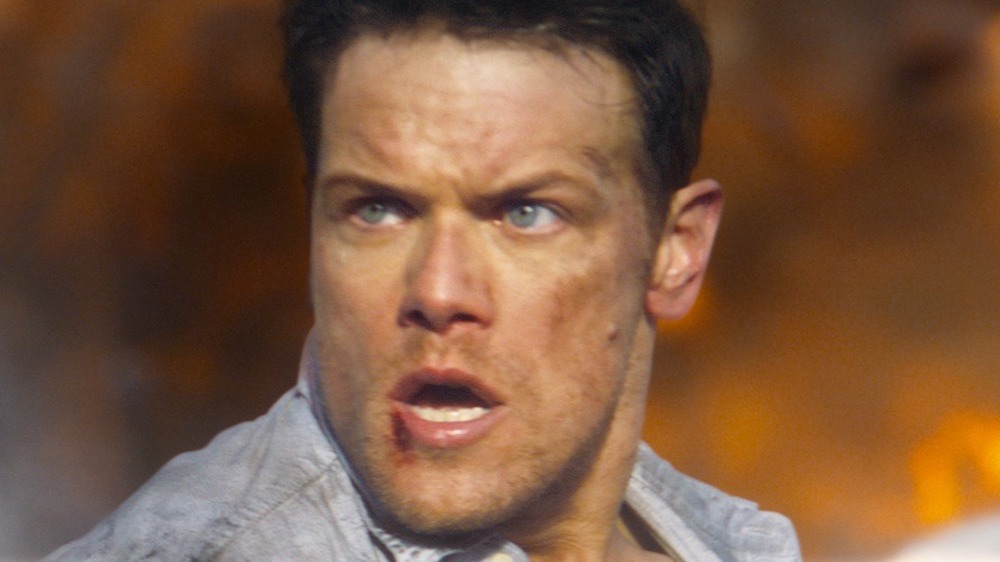 Vertical Entertainment
SAS: Red Notice isn't the first time we've seen Sam Heughan in a movie with a plot that involves kidnapping and military operatives. In 2020's action-filled sci-fi movie Bloodshot, starring Vin Diesel, Heughan plays Jimmy Dalton, a former Navy Seal. In this new release directed by Magnus Martens, the Outlander alum stars as special forces operator Tom Buckingham, a charming serviceman who doesn't ruffle easily. His cool, collected nature finds him able to traverse treacherous situations while always keeping his eyes on the prize.
When an off-duty Buckingham is on a Paris-bound passenger train with his girlfriend, Dr. Sophie Hart (Hannah John-Kamen), planning to propose when they reach their destination, the vehicle is hijacked by a group of mercenaries who are focused on taking down the government. In the midst of the chaos, the resourceful Buckingham slips out of the range of the hostile terrorists and begins to utilize his suite of skills to fight for the passengers' lives.
The special forces army arrives on the scene and the hostage situation turns into an epic battle between the two sides, revealing dark secrets and surprising affiliations that thicken the plot. In the end, Buckingham is still standing, inspiring thoughts about a sequel movie.
Why Sam Heughan would like to see Tom Buckingham go to the dark side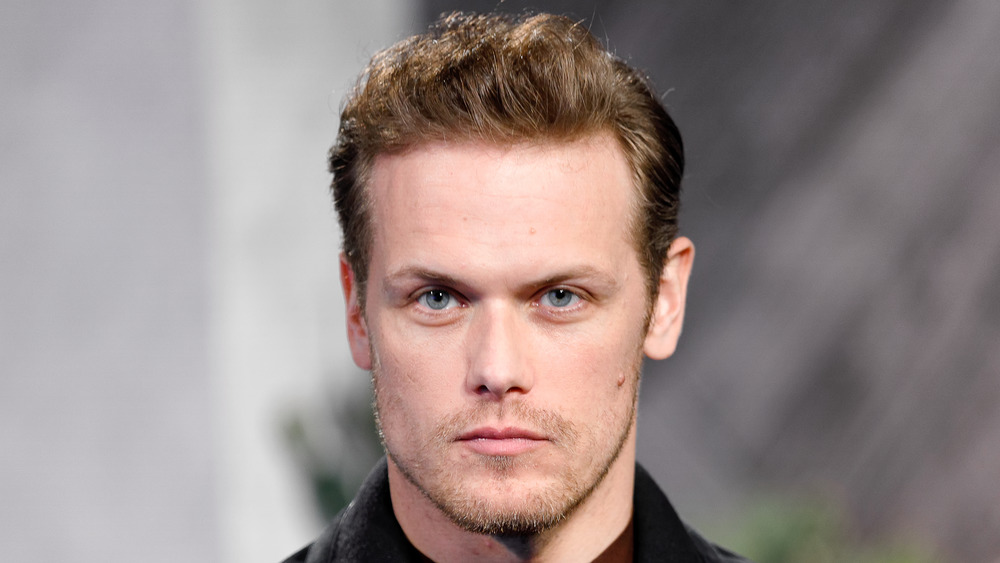 Rich Polk/Getty Images
In an exclusive interview with Looper, Heughan said that continuing the Tom Buckingham role is something he would be interested in doing. "I think the worlds [these characters] inhabit is intriguing," he said. "By the end of the movie, Tom discovers new information, and it would be really interesting to see what he does with that. Does he become more powerful?"
Buckingham, like a few of the other characters in SAS: Red Notice, is a psychopath, which explains why he's so hard to read. Heughan is fascinated by that aspect of the character and would like to see how it could evolve in a follow-up film. 
"I'd love to see Tom dig into his psychology and discover more about himself. He has these levels, and in different scenarios, he can switch them on and off," Heughan told Looper. "It would be cool to see him go [to a] darker [place], or to see him lose himself. Or maybe to see him just switch off and go for whatever goal he's trying to achieve, to the detriment of everything else. It would be interesting to see what dark places that could take him to."
Watch Sam Heughan as the dazzling, justice-oriented psychopath Tom Buckingham in SAS: Red Notice, now available to watch on streaming platforms.