The Falcon And The Winter Soldier Showrunner On The Importance Of Bucky's Trauma Arc - Exclusive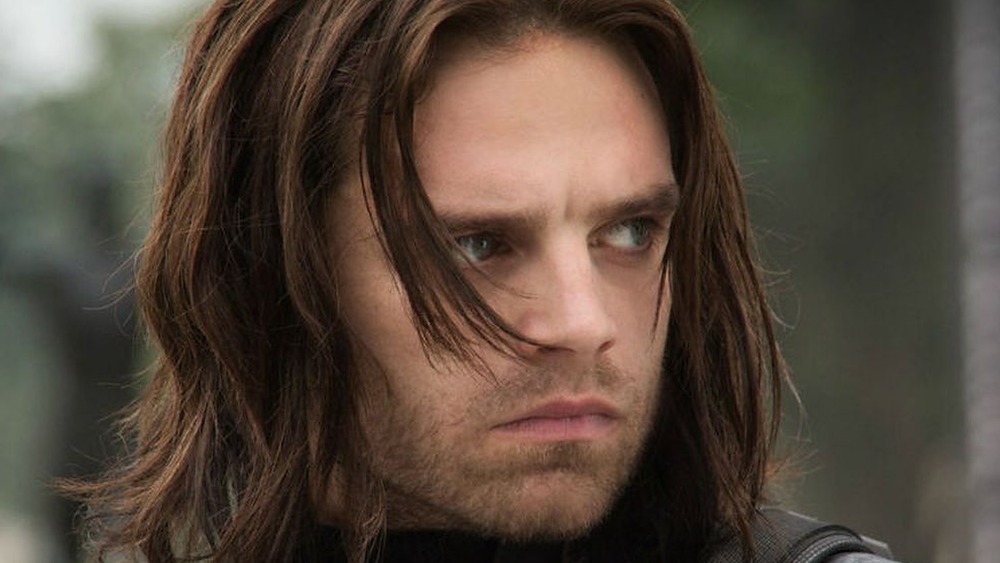 Marvel Studios/Disney
When Marvel announced a Disney+ series centered around Bucky Barnes (Sebastian Stan) and Sam Wilson (Anthony Mackie), fans let themselves hope, even a little, that The Falcon and the Winter Soldier would address Bucky's post traumatic stress disorder (PTSD) and trauma. It's certainly no surprise that after years under HYDRA's control, Bucky would have more than a few scars from his time as a fascist organization's toy soldier. 
Yet, due to all the big action sequences of major Marvel Cinematic Universe films and overwhelming villains like Thanos (Josh Brolin), Bucky never really got the chance to work through that trauma. Luckily, he's finally getting the opportunity in the new series — and it's a plot point that creator, showrunner, executive producer, and head writer Malcolm Spellman was determined to get right. 
Looper recently spoke to Spellman in an exclusive interview, where he opened up about Bucky's healing therapy arc and how important it was that The Falcon and the Winter Soldier tackle these issues that many people deal with in their everyday lives.
Weathering the trauma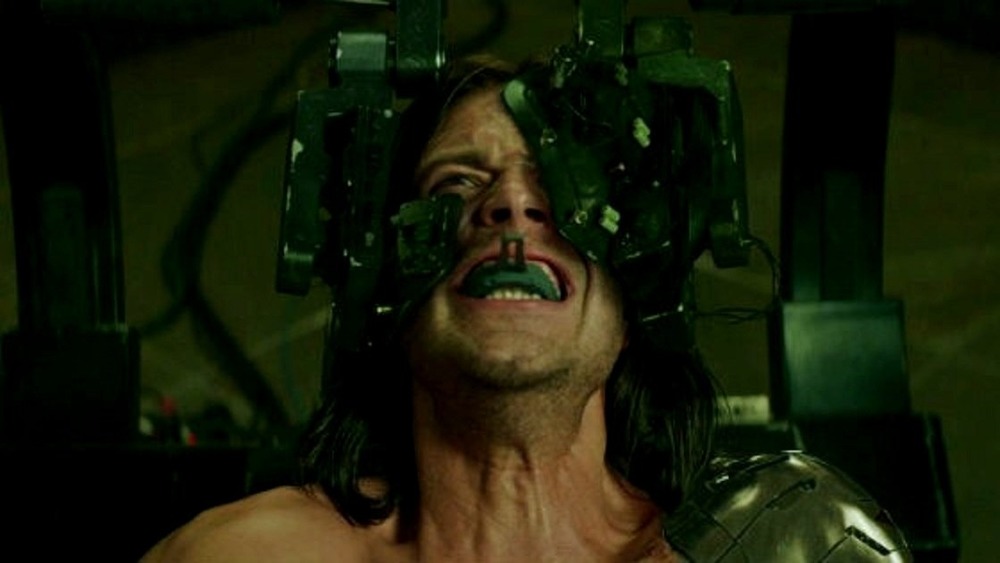 Marvel Studios/Disney
Take a minute to think about everything the Avengers have gone through. Now, imagine if the MCU was real, and our favorite heroes actually went through the Blip, fighting battles year after year to keep the planet — and the universe — safe. The events of Avengers: Infinity War in particular left a mark on the characters, who struggled to move on after Thanos snapped his fingers and turned half the universe's population to dust. In real life, people work through the pain of grief every day, and many can relate to the trauma Bucky endured in particular. In The Falcon and the Winter Soldier, Bucky is lending a voice to everyone who struggles with PTSD by going to therapy and working through a slew of nightmares and a heap of self-loathing. 
Speaking with Looper, Spellman commented on this integral character arc, noting, "It was one of the things we most wanted to explore and talk with Sebastian about. Marvel has done a great job of keeping it alive, and so it was an obvious thing to [cover]." Between Bucky sleeping on the floor as if he doesn't deserve anything better and the guilt he's wracked with at every moment, The Falcon and the Winter Soldier is offering a lot of space for him to address his trauma head-on. 
"Now the character finally has a breath, and I think he said it — I'll say it because I'm 99 percent sure it's in the trailer — he basically says, 'I've gone from one battle to the next and never had a chance to really deal with it,'" Spellman noted. "So, that's what we all showed up wanting to deal with, and Sebastian was ready to dive in." 
Fans can watch Bucky face his demons when The Falcon and the Winter Soldier premieres on Disney+ this Friday, March 19. New episodes hit the streamer on Fridays at 12 AM PT / 3 AM ET.