The Surprising Connection Between Insecure And The Daily Show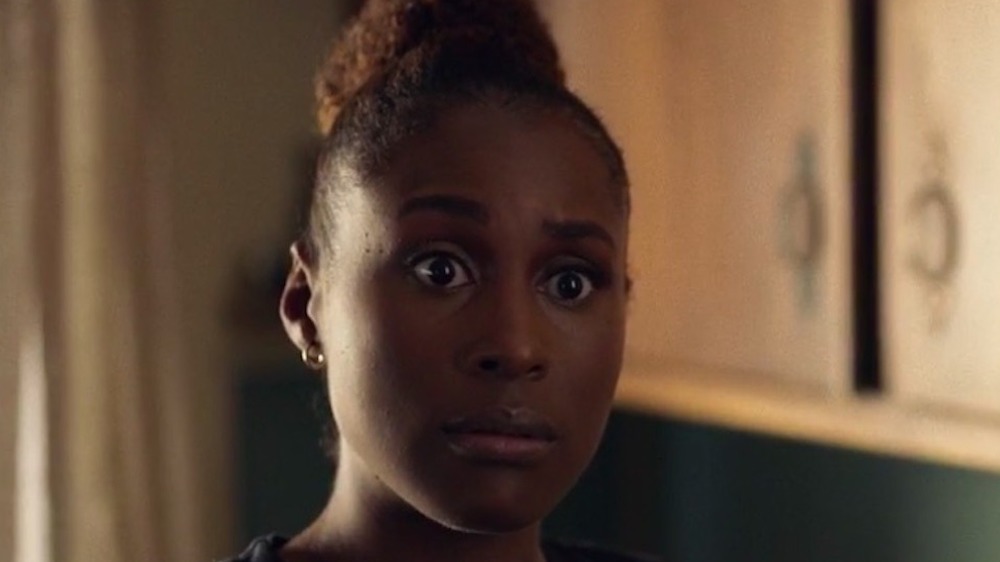 HBO
Insecure, the comedy starring Issa Rae, depicts the lives of Issa (played by Rae) and her best friend Molly (Yvonne Orji) as they navigate relationships, friendships, and careers. Insecure, whose upcoming fifth season will be its last, has been widely praised from both critics and audiences — it has an average 96 percent Tomatometer score and 81 percent audience score on Rotten Tomatoes. It has even been nominated for several Emmys, including for Outstanding Comedy Series and individuals nominations for both Rae and Orji — although many critics, such as at Entertainment Weekly, think they deserve even more nominations.
Speaking of Emmy nominations, one show that is no stranger to the coveted award is The Daily Show, which has won a total of 24 Emmys (with even more nominations). This late-night talk show focuses on covering the news from a satirical point of view and has had three hosts over the years — Craig Kilborn, Jon Stewart, and current host Trevor Noah — with several participating correspondents as well.
What some fans of Insecure and/or The Daily Show may not know is that the two programs have a surprising connection to one another.
Issa Rae co-created Insecure with a Daily Show correspondent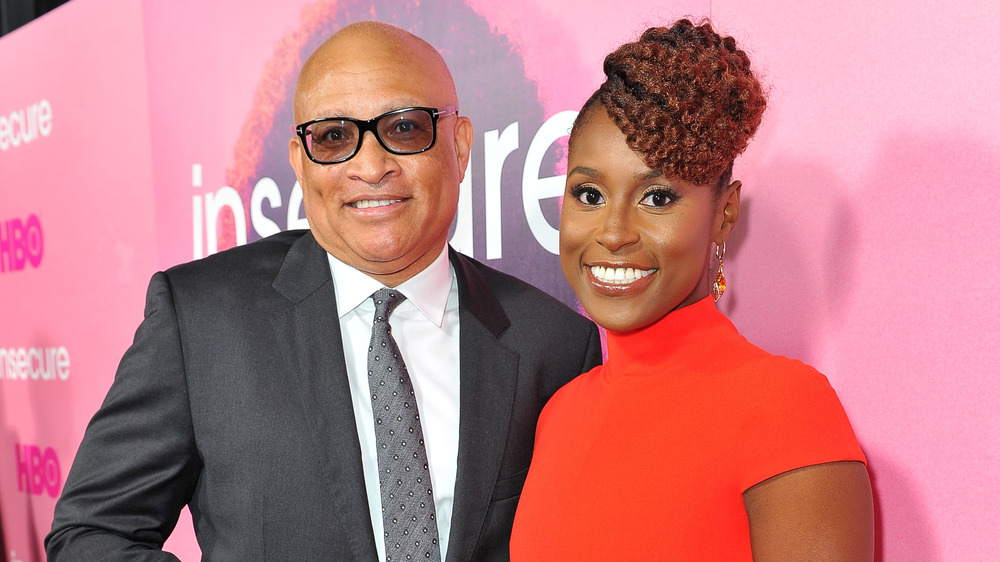 Allen Berezovsky/Getty Images
Rae is not only the star of Insecure, she is also the co-creator and writer of the comedy series. Her co-creator is Larry Wilmore, a comedian and writer, best known for his tenure as a correspondent on The Daily Show. His run lasted from 2006 to 2014, and he focused mostly on discussing current events from the Black perspective.
In 2017, Wilmore spoke to IndieWire about his experience working with Rae for Insecure. Describing the early days of working on the first season together, he said, "I was thinking the whole time, 'This person is not new, she is great, it seems like she has been doing this for years.' Even though she hadn't done much writing in television, she had the web series and other things. She is very entrepreneurial, and her talent belied her experience."
Wilmore also had nothing but praise for Rae as a creator. "There is an aspirational quality to her, an eagerness to Issa, also. If you're a young person, especially, it's easy to look up to her as this role model," he continued. "I find her a mini-Oprah in some ways because she has this entrepreneurial quality about her where she's just fierce in terms of her work ethic and how she views the business. She's not just an actress or even a writer. She really is an executive to be reckoned with."
Fans of Insecure would surely agree with Wilmore and also acknowledge what a great team-up the two comedians were for the show.