Why Steven Yeun Was Never The Same After The Walking Dead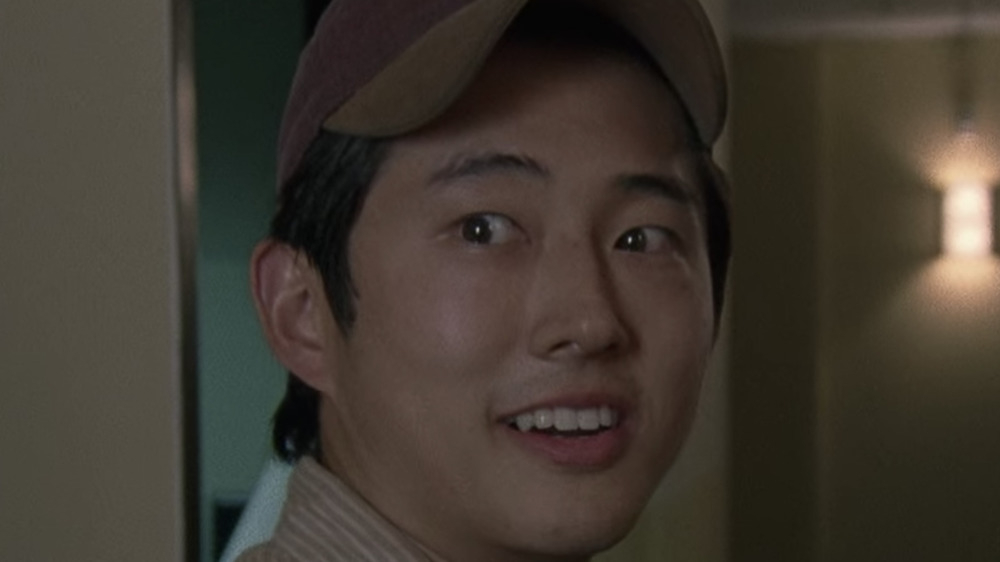 AMC
Fans of The Walking Dead have seen countless heart-wrenching moments over the show's 10-season run. One of the most horrifying and upsetting moments of the series was, arguably, the death of the kind and funny pizza boy-turned-zombie slayer Glenn Rhee. Played by Steven Yeun, Rhee started off as a source of comedic relief on the show, and was an overall good-natured character. However, as the show progressed, so did Glenn, and we got to witness him grow up and even start a family of his own. The one thing that remained the same was fan's love for Yeun's character, which made his surprising death all the more heartbreaking.
After his role as Glenn helped catapult Yeun into the spotlight, he's gone on to star in several movies and TV shows of all types, proving to the world that he's capable of portraying much more than the plucky kid we came to know and love on The Walking Dead.
Steven Yeun's big break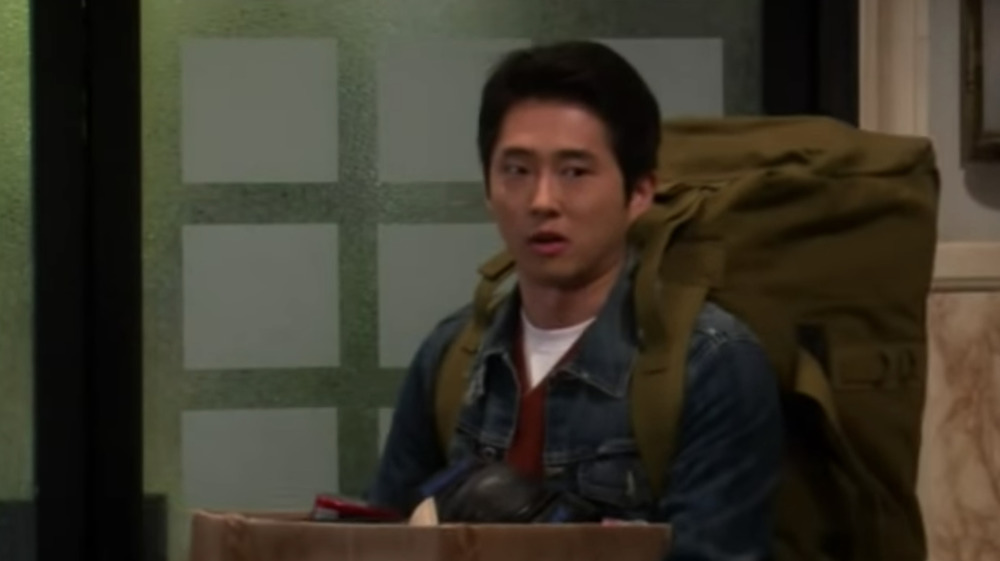 CBS
Before Yeun was cast in The Walking Dead, he led a pretty normal life. He was born in Seoul, South Korea, but grew up in Michigan where he also attended college. While in school he decided to pursue acting professionally, joining improvisation groups and landing small roles in short films like Carpe Millennium (Kevin) and TV shows including The Big Bang Theory (Sebastian) and Law & Order: LA (Ken Hasui). The actor got his big break when he joined the cast of The Walking Dead, and the rest is history.
In a 2012 interview with ScreenCrush, Yeun described his feelings about going into his first major role: "This was my first big series regular gig and I remember coming onto set during the first season and wondering, 'How do I not mess this up?' So you see, as an actor, I was playing a little bit timid and trying to learn, but it fit perfectly because Glenn is a little bit timid and trying to learn."
Not only did Yeun play one of the most loved characters on The Walking Dead, but his role as Glenn also won him awards, including a Saturn Award for Best Television Ensemble and a Satellite Award for Best Cast – Television Series. He was also nominated for an additional Saturn Award for Best Supporting Actor on Television.
Life for Steven Yeun after The Walking Dead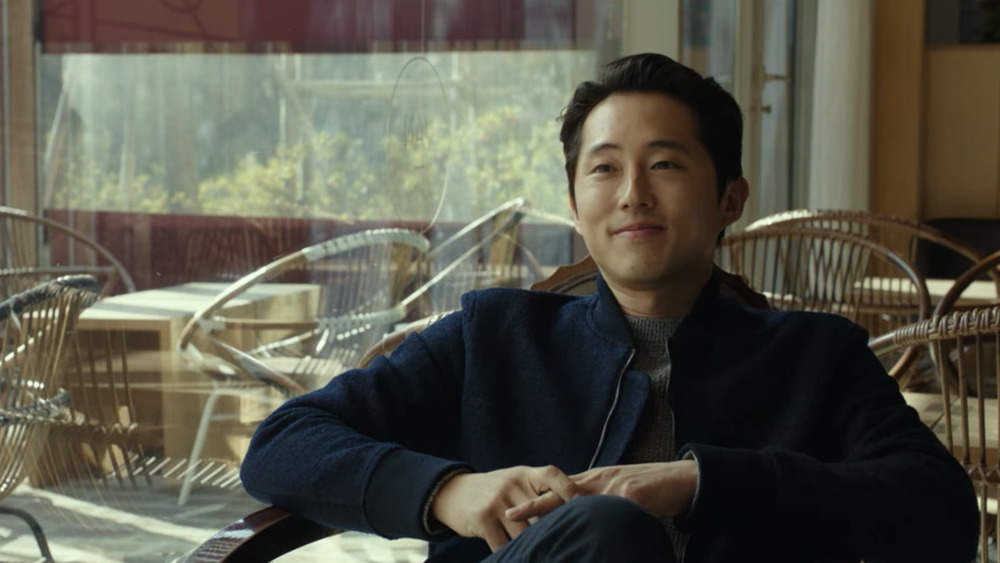 Pinehouse Film Co.
While fans were heartbroken at Glenn's death on the show and Yeun's subsequent departure, Yeun recently spoke with fellow actor Riz Ahmed for Variety on his perspective following Glenn's tragic ending: "There wasn't really much of a fight on my end. It was still sad [...] it was such a beautiful time on that show." In that same interview, Yeun also explained the moment he realized he was ready to move on from playing Glenn: "I couldn't be stuck servicing just a genial natured guy for the rest of my career. On the inside, I didn't feel that way. On the inside, I can be angry, I can be vengeful. I can be all the other things, and I wanted to explore those things for myself."
And he's definitely proven that he has the range to play a multitude of roles. He's gone on to do several voice-acting projects including Voltron: Legendary Defender (Keith), Trollhunters: Tales of Arcadia (Steve Palchuk), and Tuca & Bertie (Speckles), and he's been in films like Sorry to Bother You (Squeeze), Burning (Ben), and most recently, Minari (Jacob). Not only has Yeun had a successful career since The Walking Dead, but he even made history for his role in Minari as the first Asian-American in Oscars history to be nominated for Best Actor.