What Is The Song In The Google 2021 Women's History Month Commercial?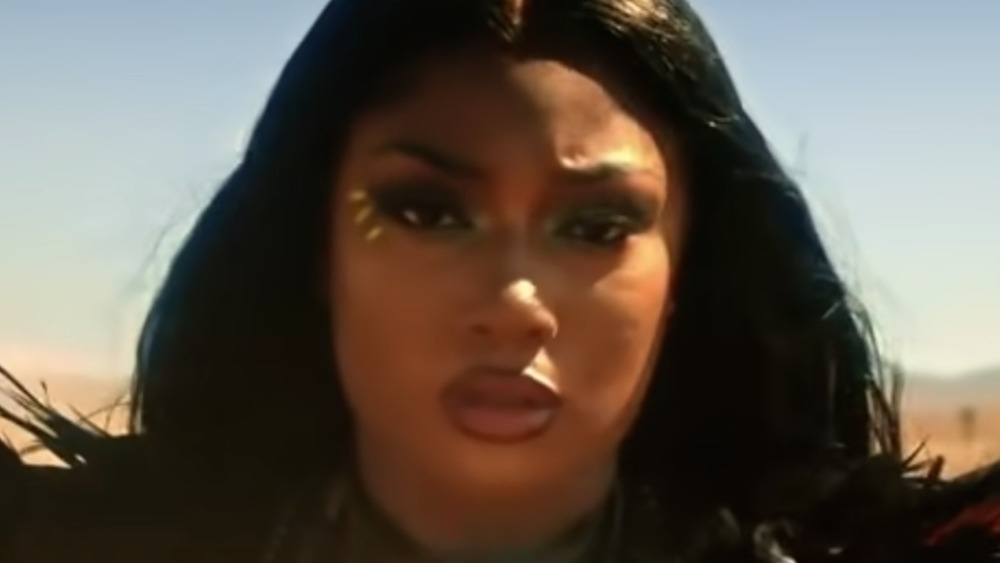 Google
Women's History Month isn't just a time to celebrate overlooked contributions made by women. It ushers in a time of reflection that should extend far beyond March's 31 days, to look at the past and see how we can ensure that women are valued, respected, and loved equally in the present and future. A great barrier to such inequality is the matter of visibility, which is why Women's History Month aims to fill the pages of history books — and web pages — with the achievements of women that have been formerly pushed aside. With their 2021 Women's History Month commercial, Google joins in this mission, urging us to educate ourselves about the women who became "firsts" in their respective fields. 
Before the world came to know the unapologetic femininity and lyrical finesse of artists like Missy Elliot and Megan Thee Stallion, there was MC Sha-Rock: the Bronx B-girl, the Luminary Icon, the foundation of it all. Featured in Google's 2021 Women's History Month commercial, Sha-Rock is lauded as rap music's first female MC, earning the moniker "Mother of the Mic" — and for good reason. During the 1970s, when the genre of rap was still taking its first baby steps, Sha-Rock was cutting her teeth in the streets of the South Bronx, honing her dance and rap skills at every opportunity. After making an appearance on SNL as a member of the Funky 4 + 1, she quickly became known as one of the rap scene's more notable figures, inspiring future legends like Run-DMC to emulate her style. 
Google's advertisement encourages us to learn more about mavericks like Sha-Rock, but this TV spot wouldn't be complete without music that exuded a strong sense of female empowerment. That's where Beyoncé's "Formation" comes in.
Beyoncé's 'Formation' is an empowering anthem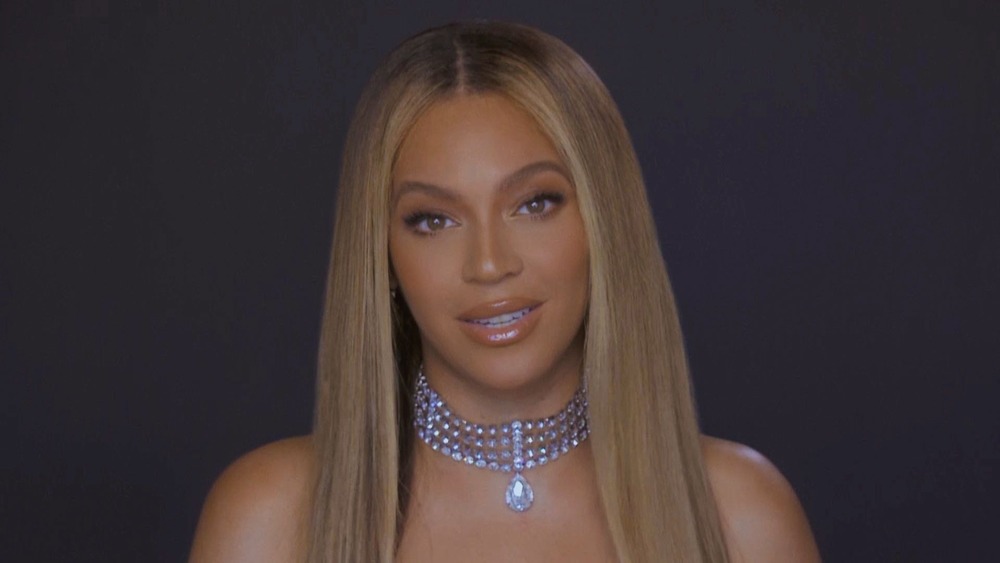 Bet Awards 2020/Getty Images
In the '00s, Beyoncé perfected her musical style and image within the mainstream, which quickly landed her a top spot among the pop royalty of the 2000s. But at the turn of the decade, Beyoncé became more experimental, political, and downright ruthless when it came to mowing down her targets. On Beyoncé, released in 2014, she embraced grittier sounds and subjects, abandoning the palatable pop style that she had been known for. That unabashed attitude and newfound desire to play with traditional pop structures only grew on her next album Lemonade, which is widely accepted as Beyoncé's magnum opus — thus far, that is.
"Formation" is one of the songs on Lemonade that stands out for its unique glitchy production and self-assured, snappy lyrics. "I like my baby's hair with baby hair and an Afro / I like my negro nose with Jackson 5 nostrils," she spits, with equal amounts of venom and self-love, making it known she has no time for racist tropes and other haters.
In "Formation," Beyoncé comes into her own, fully embracing her cultural identity, all while swinging the hammer down at her detractors. Just like Bey, the women of the world don't have time for those who attempt to silence them. So if you want to make a change this month and beyond, start with informing yourself about the history of female achievement and spread that knowledge like wildfire.