What Megan Thee Stallion Would Look Like As Mortal Kombat's Mileena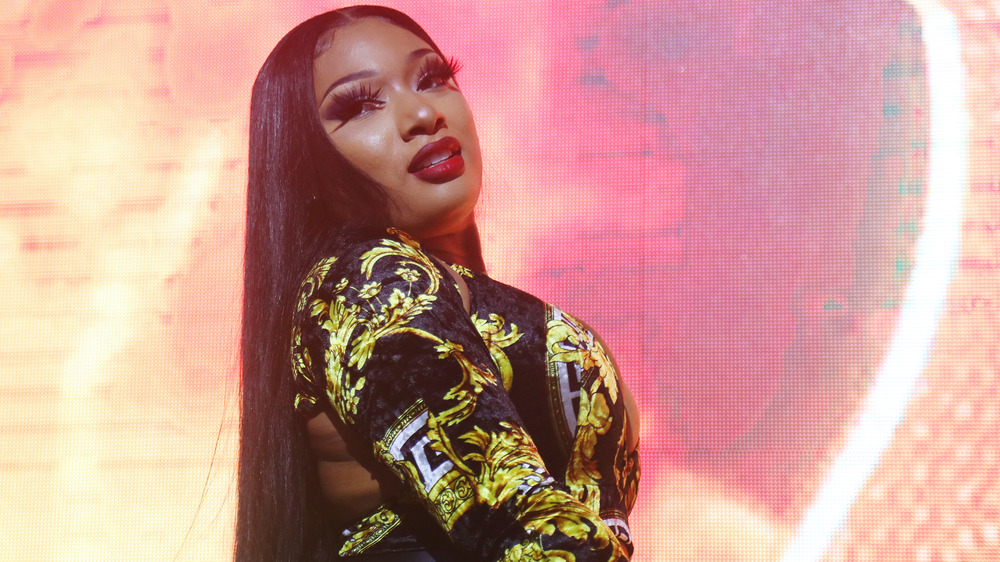 Cassidy Sparrow/Getty Images
2020 has been a rough year for musical artists. The COVID-19 pandemic prevented musicians from all over the globe from touring, which is a major source of revenue for artists in the 21st century. However, one rapper has managed to soar above all that to post a banner year (for the most part): Megan Thee Stallion.
While she's been active since 2016, she's gearing up to release her first studio album later in 2020. She's already seen massive success in the industry thanks to her song, "Savage," making waves on TikTok. She also had the song of the summer this year thanks to "WAP," in which she collaborated with reigning rap queen Cardi B. 
It's safe to say Megan Thee Stallion is a star on the rise, and once she starts touring again, don't be surprised to see her name in the news more often. It makes sense to ponder what direction her career could go, and artwork from Instagram user Mizuriau suggests one role she'd be perfect for.
Megan Thee Stallion has cosplayed as Mileena from Mortal Kombat in the past
Mortal Kombat 11 has a new DLC pack coming out, which brings the likes of Rambo and Rain into the tournament. In anticipation of the new characters, Mizuriau, an incredibly talented artist you should follow on Instagram, decided to see what it would look like if one of the most popular musical artists in the world right now took on the role of another legendary MK character returning through the DLC: Mileena. 
The likely inspiration for the artwork came when Megan Thee Stallion did an official promo for the DLC, which you can see on her Instagram page. The video shows her in full Mileena garb intercut with gameplay footage. She adds the following message to the promo: "I just wanted to stop by real quick and let y'all know that thee b**** is BACK ... HotGirl Mileena is back in the game ... Gameplay bout to drop real soon."
A photo has even been circulating on Reddit showing Megan Thee Stallion and Jordyn Woods dressed as Mileena and Sereena, respectively, from a while ago. Plus, her geek cred doesn't end there. For her recent Paper cover shoot, she drew inspiration from My Hero Academia for her aesthetic (via NME). 
With a Mortal Kombat live-action movie in the works, we'll soon see Sisi Stringer as Mileena. However, if Megan Thee Stallion is ever asked to don those sharp teeth again, we have a feeling she'd jump at the chance. Just make sure to have a bucket and a mop ready for all of that drool coming out of the side of her mouth.