Tacoma FD Season 3 - What We Know So Far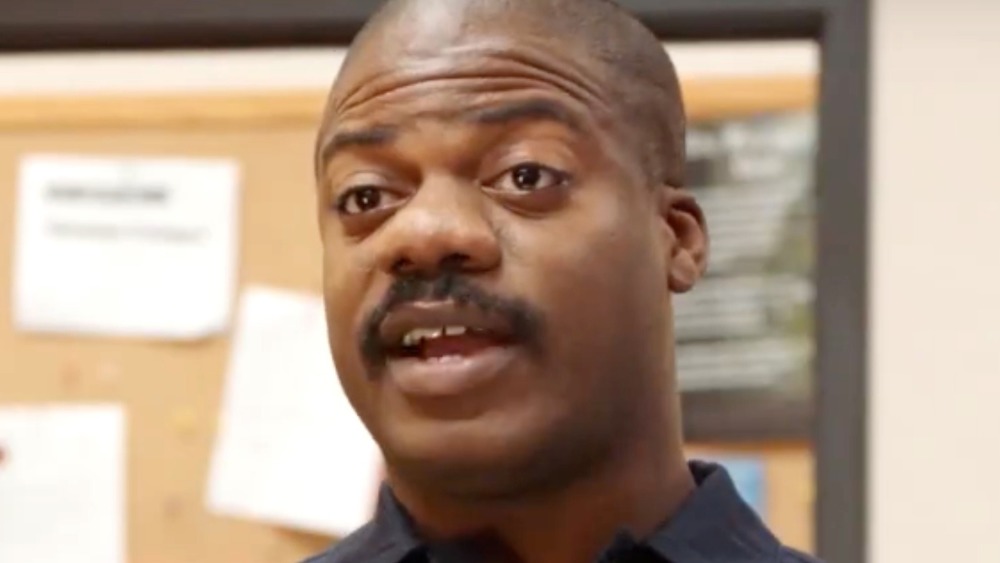 truTV
Cop comedy Super Troopers, released in 2001, not only became a quick cult classic but kick-started the careers of the Broken Lizard comedy troupe that wrote, directed, and starred in it. The entire Broken Lizard group, for example, went onto reprise their Super Troopers roles in a sequel released (intentionally) on April 20, 2018. Director Jay Chandrasekhar, who once edited a film made by Mitch Hedberg, also ended up directing episodes of numerous TV comedies, which caught the attention of Marvel Studios. They approached him about an MCU project, though a collaboration between Chandrasekhar and Marvel has yet to surface.
Broken Lizard members Kevin Heffernan and Steve Lemme, meanwhile, created Tacoma FD. The series, which premiered on truTV in 2019, mines comedy from workplace hijinks of a Tacoma, Washington-based fire department, similar to how Super Troopers comedically depicted cops before it. Tacoma FD has aired for two complete seasons in total and is slated to return for a third. Here's everything we know about the upcoming Tacoma FD season 3.
When will Tacoma FD season 3 be released?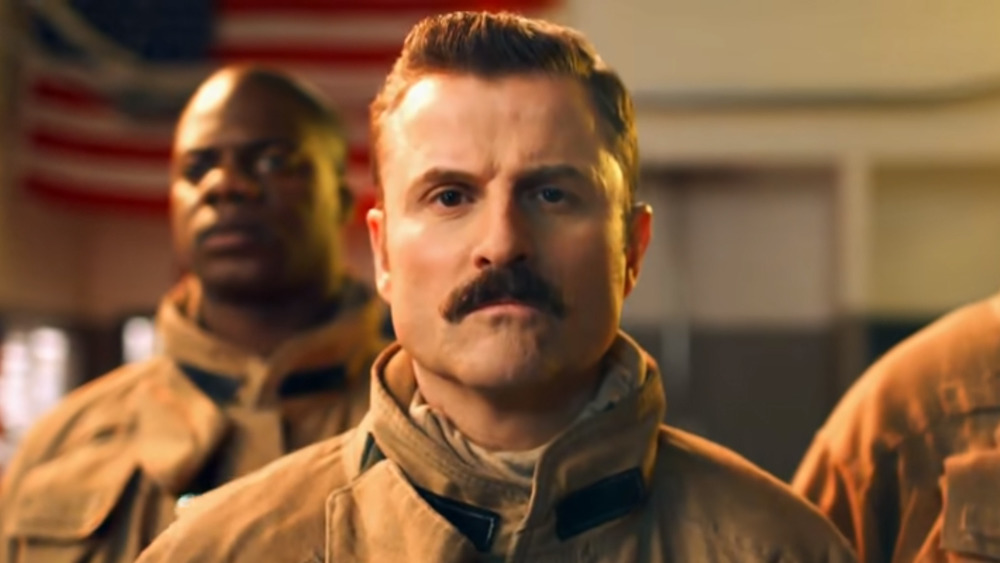 truTV
Per Deadline, truTV announced that Tacoma FD would return for a third season in August 2020, just prior to its second season's conclusion. Since then, the network has yet to announce a release date for season 3, and still no news has surfaced yet whether the season has begun filming. Of course, the ongoing pandemic is affecting film productions worldwide, so Tacoma FD's return may be predicated upon the alleviation of pandemic conditions, whenever that may come to pass.
In their press release about the series' return, truTV cited its second season's success as largely responsible for its renewal. As per their description, Tacoma FD's second season pushed the show to rank among the top five comedy series on basic cable while reaching an audience of around 11 million viewers. Its third season, therefore, has big shoes to fill upon the eventual release.
Who will star in Tacoma FD's third season?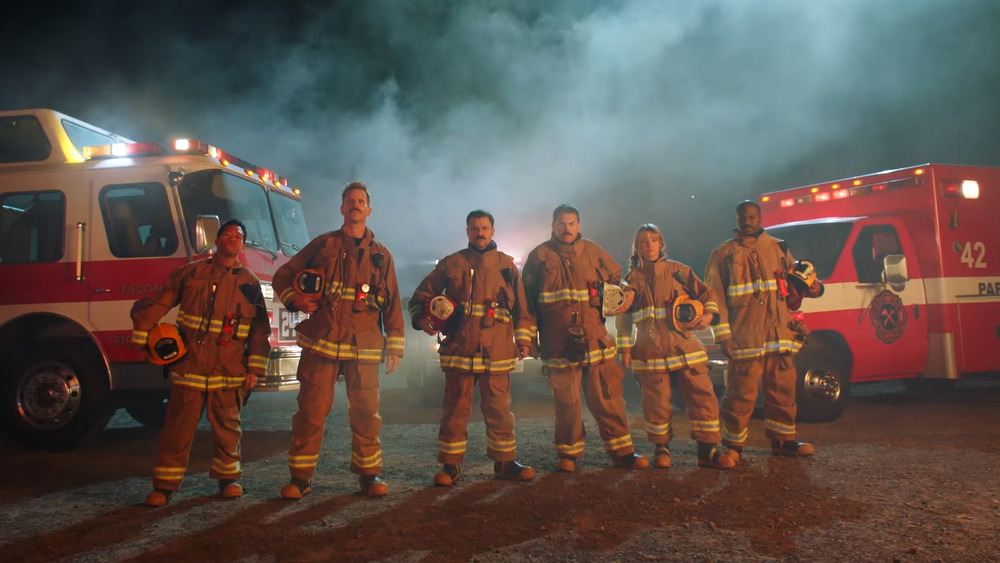 truTV
Also in their press release announcing Tacoma FD's renewal, truTV confirmed that series creators Kevin Heffernan and Steve Lemme will be returning to star in the show's third season. Lemme remarked looking forward in particular to Heffernan having to re-grow a mustache in order to reprise his role as Tacoma Fire Department Chief Terry McConky. The process, Lemme estimated, will take six months in total. Lemme, meanwhile, portrays the similarly-mustachioed Captain Eddie Penisi. Presumably, his facial hair grows in at a much quicker rate.
TruTV's press release also mentioned co-stars Eugene Cordero, Marcus Henderson, Gabriel Hogan, and Hassie Harrison as among the returning members of its central cast. Thus, the entirety of the series' regulars are slated to reprise their respective roles. Heather Mazur also appears regularly as Terry's husband, Vicky. Whether she will return to her role has yet to be confirmed.
What will be the plot of Tacoma FD's third season?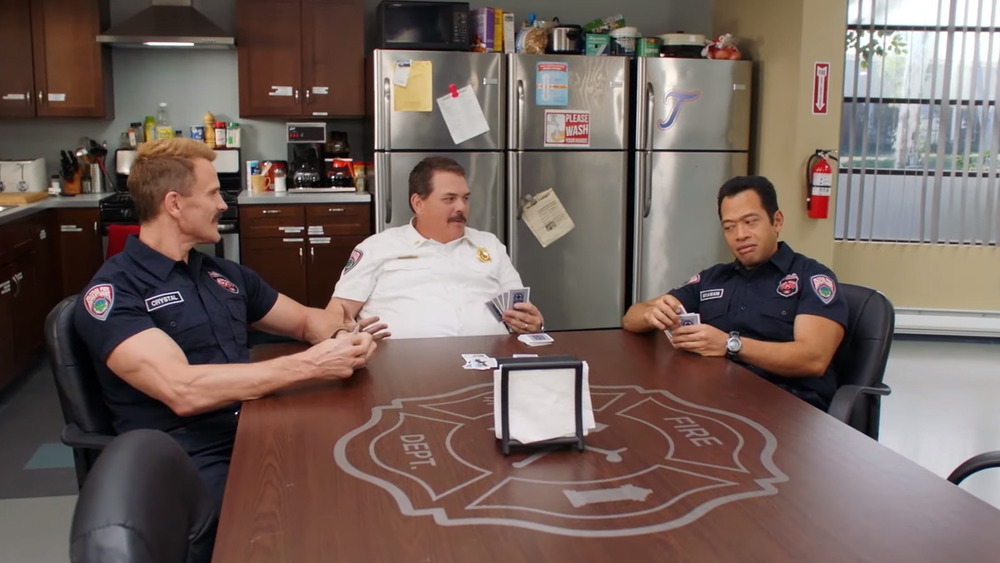 truTV
Comedy in Tacoma FD is more often than not situational rather than derived from a serialized story. That said, a few recurring plot threads may give some indication as to the ground Tacoma FD might cover upon its return for a third season.
As established in the series' pilot, Chief Terry McConky is something of an unlikely choice for his leadership position. As a result, his fire station is not necessarily in the good graces of the city's government at large. Thus, the Tacoma Fire Department's ongoing relationships with both the local city council and police department will inevitably factor into season 3 at one point or another.
Following its pilot episode, Tacoma FD introduced Terry's daughter, Lucy, to the fire department as its first female member. How she fits into the boys club atmosphere in her workplace subsequently became a frequent theme. Of course, plenty of surprises are most likely in store too once Tacoma FD returns to truTV for season 3.