Why The Curly Sue Actress Disappeared From Hollywood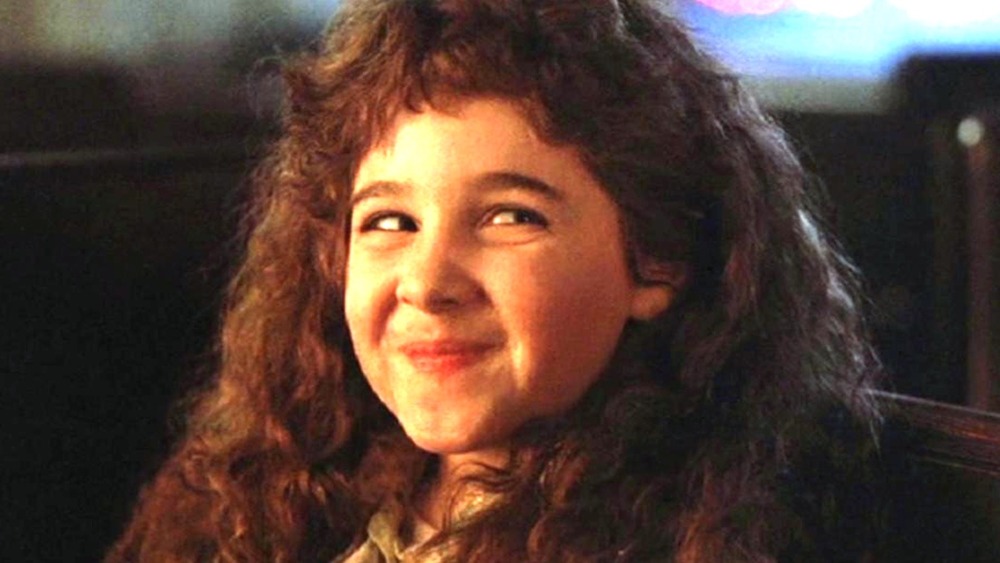 Warner Bros.
As a kid, Alisan Porter had what was probably the most recognizable head of hair of any child actor.
As the star of the 1991 film Curly Sue, Porter made a name for herself as the lovable adopted daughter of a grifter with spunk and unruly curls. The John Hughes film was a breakout role for Porter; she starred opposite big names like Jim Belushi, who portrayed her con artist father figure whose heart she manages to soften by the end of the film and their happily ever after. Steve Carell, who wasn't yet famous, even made an appearance.
While the film itself wasn't very well-received by critics, Porter became a recognizable figure due to her curly hair, which she later revealed in an interview as an adult wasn't naturally curly and resulted from frequent perms. She also appeared in high-profile gigs prior to Curly Sue, like appearing in a Golden Girls episode and competing on Star Search. Still, despite a promising start to her career and what looked to be her steadily rising star, Porter largely stepped out of the public eye for the rest of her childhood, only reappearing as an adult to pursue a music career.
So, what happened to the real-life Curly Sue? The real story, just like the movie, may have a rough beginning, but it also has a happy ending.
Alisan Porter left acting to have a normal life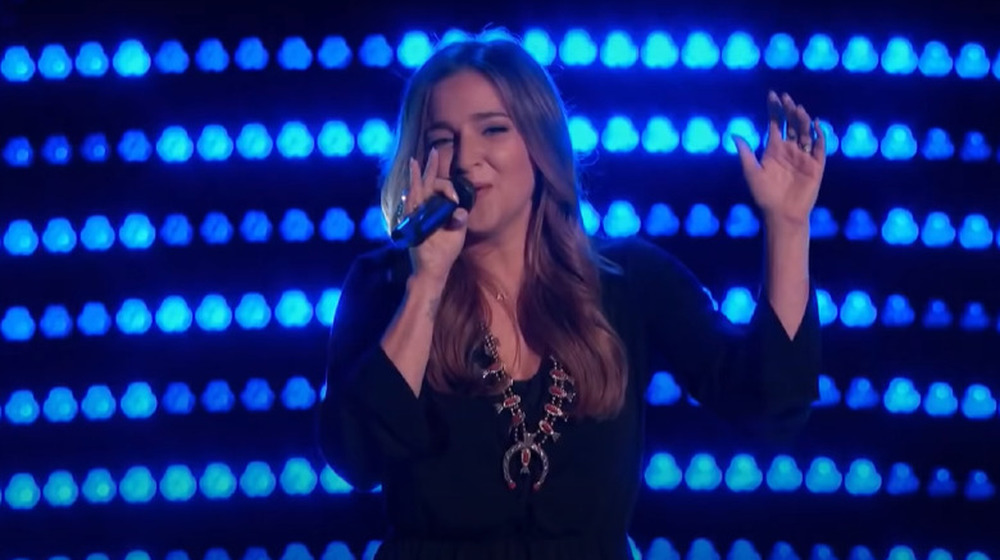 NBC
During a 2015 interview with Oprah Winfrey for a Where Are They Now? segment, Alisan Porter revealed that she left Hollywood because she wanted to live a normal life.
"It wasn't fun for me anymore," she said. "There was no joy in it for me because I think I just wanted to be doing normal kid things."
Porter went to a normal high school and had a boyfriend who was on the soccer team, she said. 
The year before the Oprah segment, Porter opened up in a blog post about her struggle with addiction, revealing that 2014 marked seven years sober for her. Speaking to Inside Edition, Porter said that she used to do cocaine and marijuana, in addition to drinking heavily and taking pills. She went on to credit her partner and children for inspiring her to maintain her sobriety over the years. And for the Curly Sue actress, her fall from grace led to another big break later on in life.
Porter, who still continued to act in local shows even after leaving Hollywood, stepped back into the spotlight in a big way by competing on The Voice in 2016 during the series' tenth season — and winning the whole shebang. Her most recent album, Pink Cloud, was released in 2019. Billboard described "Wild One," a single from that album, as a "charming" country-pop number, and on YouTube, the video has more than 29,000 views. Fans can check out Porter's most recent release, Lungs, here.