This Is Steve Carell's Worst Movie According To Rotten Tomatoes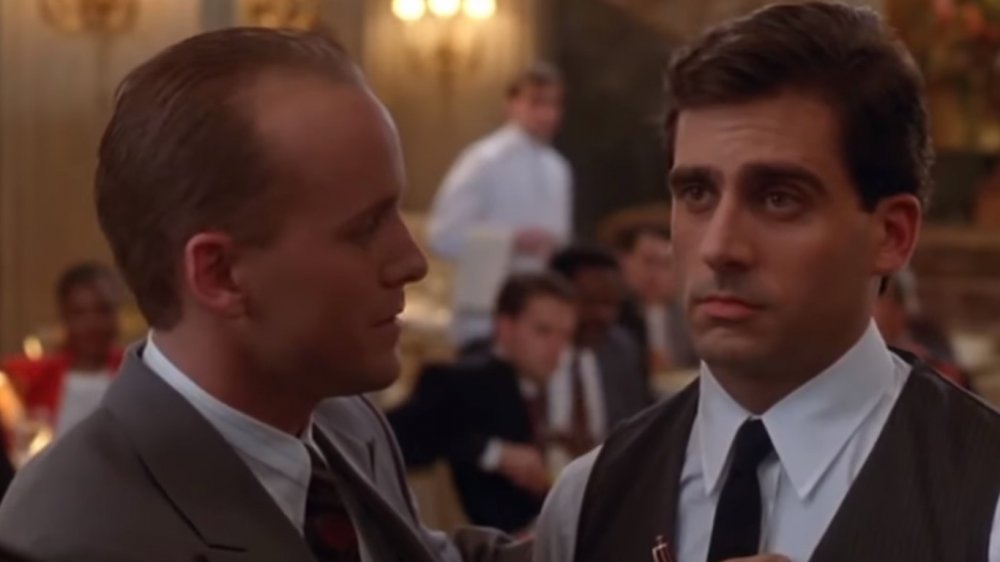 Warner Bros.
14 years before The Office, eight years before he made waves on The Daily Show, and five years previous to his first appearance on cult favorite The Dana Carvey Show, Steve Carell made his feature film debut in a movie called Curly Sue. The good news is that things have only gotten better for the actor since then — Curly Sue remains his lowest-rated work on Rotten Tomatoes. Yes, including Evan Almighty.
In retrospect, Curly Sue has all the earmarks of an early-'90s trash fire. Alisan Porter, who would go on to win the tenth season of The Voice in 2016, was still a child actor — back in the days before Stranger Things and IT, when a child actor was often a sticky fingered albatross around a production's neck. Sharing the spotlight was Jim "The Other" Belushi. Most importantly, the whole thing was a John Hughes joint, written and directed by the '80s auteur on the wrong side of his productions' sell-by date. Curly Sue marked the beginning of a decade-long losing streak for the Hollywood icon, whose further writing work would include Baby's Day Out, Just Visiting, and Flubber. Sadly, it was also the last movie he directed before his untimely passing in 2009.
As for Steve Carell, he got a head start on one of his most famous Dana Carvey Show characters, playing a waiter at a fancy restaurant. Unfortunately, the audience never gets the chance to find out whether or not he's nauseated by food, as he only gets a few seconds of screentime. During an interview promoting Dinner for Schmucks, Carell reenacted his first film appearance. "This is the entirety of my part in Curly Sue. You're the head waiter, and you say 'Tesio,'" he said, directing costar Paul Rudd. "Tesio," Rudd replied. Carell then poked his head up like a meerkat, ducked back in the other direction, and boom, the scene was done.
Ten seconds of Steve Carell couldn't save Curly Sue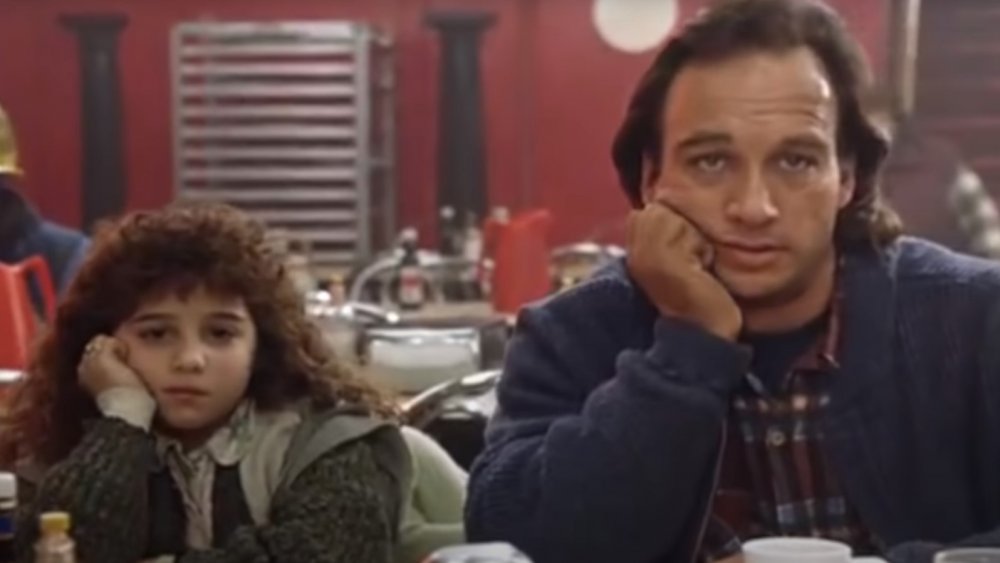 Warner Bros
With 15 critics chiming in on Rotten Tomatoes, Curly Sue managed to pull in two positive reviews. One, which awarded the film three out of five stars, called it "a violent, offensive comedy." The other, bizarrely, came from Roger Ebert, who stated in his opening paragraph, "Curly Sue is a cornball, soupy, syrupy, sentimental exercise in audience manipulation, but that's the good news, because this is a movie that works. I don't know how and I don't know why, but somehow the film got around my guard, overcame my cynicism, and left me sitting there with a grin on my face." Maybe he was just having a good day. In any case, he still gave it a higher score than Labyrinth.
Curly Sue's 13% critical approval rating inches out Carell's second most maligned movie, 2004's tween comedy Sleepover. From an audience perspective, the unquestionably funky Bewitched movie from 2005 takes the cake, impressing only 28% of moviegoers. For what it's worth, Carell would go on to be nominated for an Academy Award for Best Actor in 2015's Foxcatcher, receive near universal acclaim for his work in dramas like Little Miss Sunshine and The Big Short, and perhaps most impressively, prove that "that's what she said" could still be funny in 2013 during the finale of The Office.
But he was also a waiter with no lines in a poorly received Jim Belushi movie in the early '90s. Now you know.