Kevin Feige Addresses Rumors About Chris Evans Returning To The MCU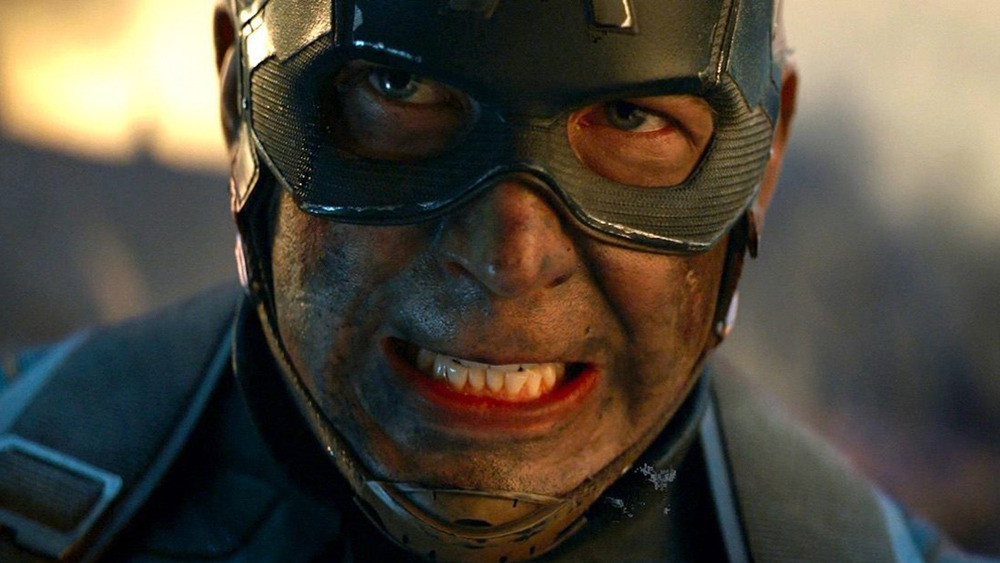 Marvel Studios/Disney
Everything's coming up Marvel these days. The MCU has already raked in over $22 billion at the box office (via The Numbers), making it the most successful film franchise of all time, by far. Since 2008's Iron Man, Marvel Studios has cranked out blockbuster after blockbuster featuring many of the most popular characters. All that success has created so much demand for more Marvel content that characters who were previously known only to diehards are getting their own projects. Shang-Chi and the Legend of the Ten Rings is coming out on July 9, 2021. The Eternals' movie premieres Nov. 5, 2021. Silver Sable and Black Cat will appear in an upcoming film, just to name a few.
One character who's already had plenty of exposure is Captain America. Since 2011, Chris Evans has portrayed Captain America in three standalone movies and four Avengers films. His appearance in 2019's Avengers: Endgame was supposed to be Evans' last outing in the red, white, and blue suit. But Cap is such a popular character, particularly owing to Evans' turn in the role, that it doesn't take much to get the rumor mill started about a potential return to the MCU. Back in January 2021, one of those rumors suggested that Evans was in talks to reprise the character. For his part, Evans himself denied the rumor that he'd return as Steve Rogers. But two months later, the president of Marvel himself felt compelled to respond.
Here's what Kevin Feige said about Chris Evans returning as Cap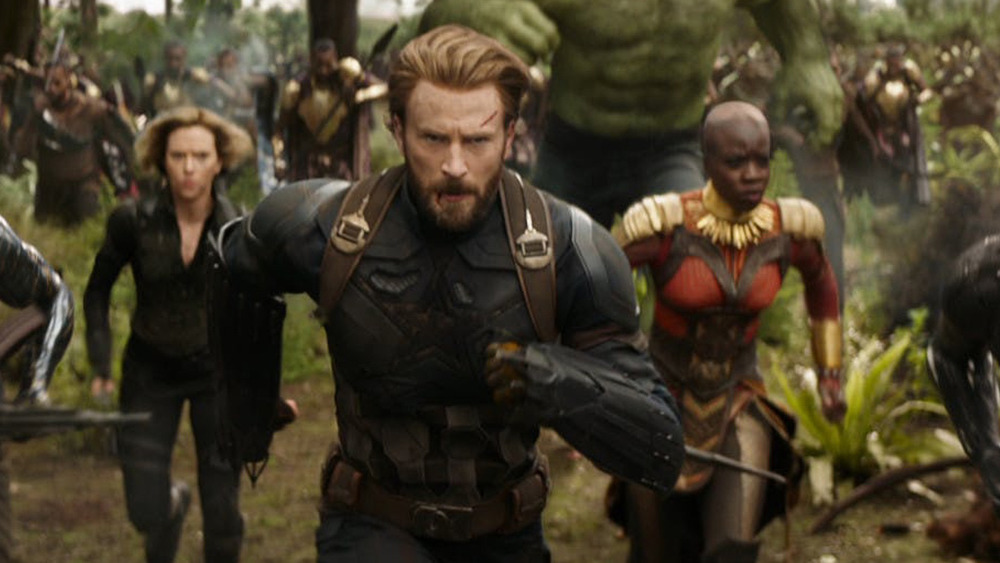 Marvel Studios/Disney
Kevin Feige denied the rumors in a recent interview, speaking with Entertainment Weekly about The Falcon and the Winter Soldier — which debuts on Disney+ on March 19. "I rarely answer no to anything anymore because things are always surprising me with what happens, but that rumor, I think, was dispelled rather quickly by the man himself," Feige said. So there you have it, straight from the president of Marvel Studios, backing up what the actor in the role said himself. Of course, that answer still may not satisfy some fans. Hollywood executives often shoot down rumors that later turn out to be true, and Feige himself admits that "never" doesn't always mean never in the MCU. 
Given the way Marvel has handled its characters for more than 80 years — with countless crossovers, cameos, resurrections, reboots, and everything else — some will hold out hope for Evans' return as Captain America no matter what Evans, Feige, or anyone else says, simply because they would love to see him take up the shield once more.