Full Bloom Season 2 - What We Know So Far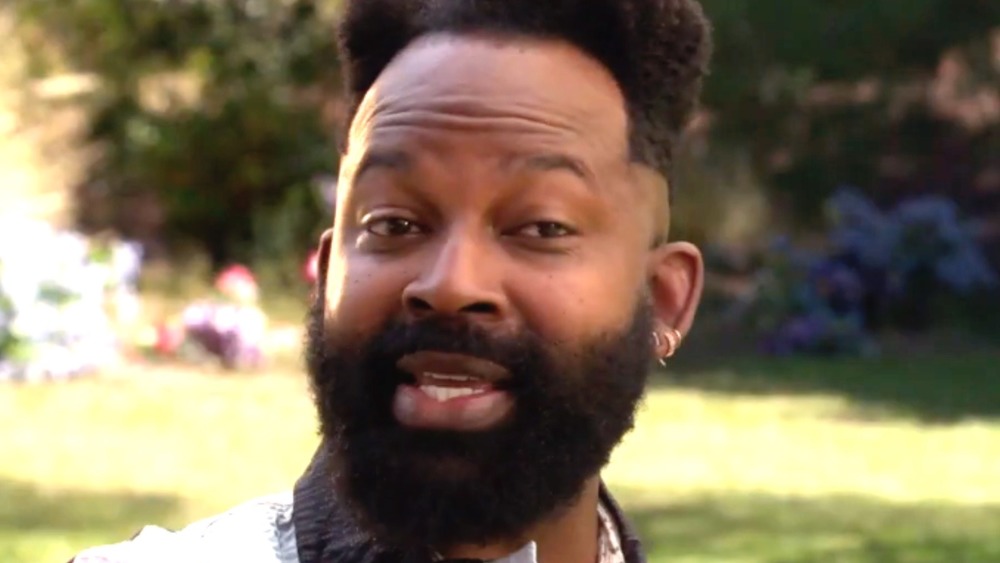 HBO Max
If you click a link and buy a product or service from a merchant, we may be paid an affiliate commission.
There's a plethora of reality competition shows out there designed to discover people with hidden talents they can put to good use and make a ton of money in the process. Singing is frequently put under the spotlight with shows like American Idol and The Voice allowing some amazing artists to actually make a career out of their passion. Cooking, crafting, and making tattoos have also been put on display over the years, so it was really only a matter of time before one show tried to find out who was the best florist in the country. 
That's the premise for the HBO Max reality series, Full Bloom, which launched in November 2020. The first season gathers 10 florists from around the country to determine who can make the best flower displays for a chance of winning $100,000. It's the kind of lighthearted fare to enjoy when you just need to unwind after a long day, and since it's been a few months since its release, fans may be wondering when more episodes will drop. 
As of this writing, the show hasn't been officially renewed for a second season, but that doesn't mean it's canceled. With no word either way, fans can remain hopeful more beautiful flowers will be in their future, and here's what we know about Full Bloom season 2 so far. 
What's the release date for Full Bloom season 2?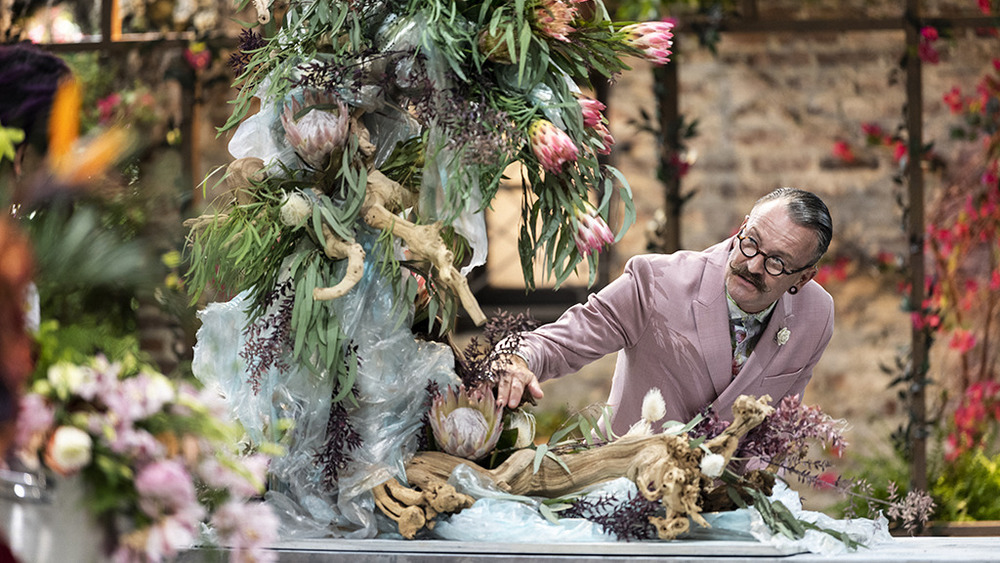 HBO Max
Unlike scripted programs, reality series don't take as long to film and edit. That's why something like The Masked Singer can have multiple seasons air in a single year. One would assume the same could happen with Full Bloom, but with no word on when/if filming could resume, there's no way to know for sure when season 2 could air. 
The most likely bet in the event the show gets picked up for another season would be that it airs at some point later in 2021. The first season debuted in November 2020, so at the very latest, we would expect next season to follow a similar time frame. The COVID-19 pandemic still requires certain restrictions to remain in place during production, so it's possible filming may take longer than what would normally be expected of a show like this. Of course, it would make a lot of sense for a flower-themed show to come out in the spring or summer when a lot of plants start to bloom naturally, but there's just not enough information at this point.
Who are the contestants for Full Bloom season 2?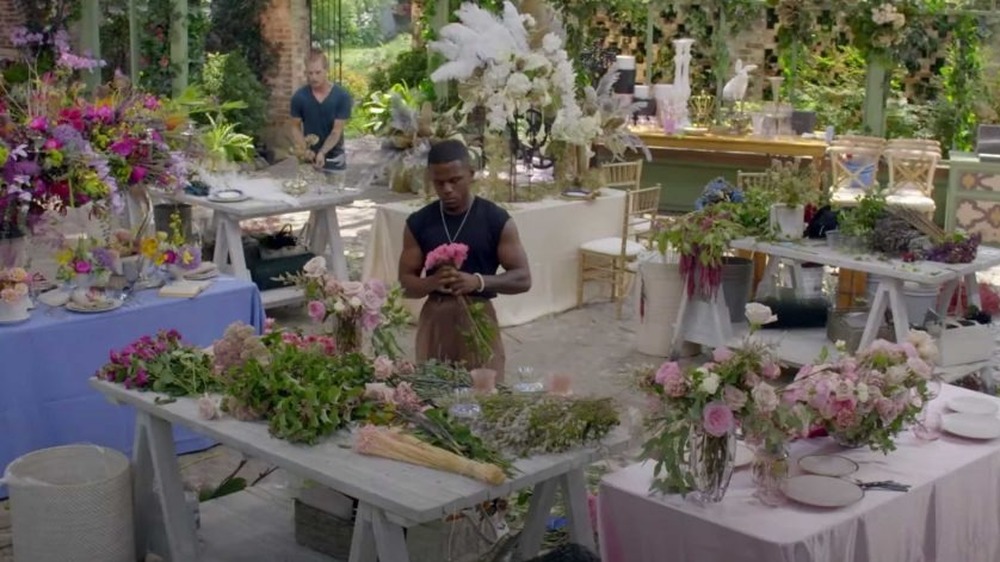 HBO Max
The first season of Full Bloom brought together 10 up-and-coming florists for a chance at winning $100,000 to put toward their careers in making the world a little brighter. No casting announcements have been made yet, but we'd assume there would be a minimum of 10 different contestants coming onto the show for a shot at winning the same prize. However, many reality series up the ante when they get renewed. For instance, Ink Master only had 10 contestants for its first season, but on season 2, that increased to 16 participants. It's possible Full Bloom could follow a similar pattern and bring more florists on board to make the most beautiful displays imaginable. 
In the event of a renewal, we'd also expect the same three judges to return, namely Maurice Harris, Elizabeth Cronin, and Simon Lycett. They're all well-known in the floral world, and they brought some much-needed levity and insight into the series. Lycett has even created floral displays for Queen Elizabeth II, so it's safe to say he knows a thing or two about what makes good bouquets.
What could the challenges be like for Full Bloom season 2?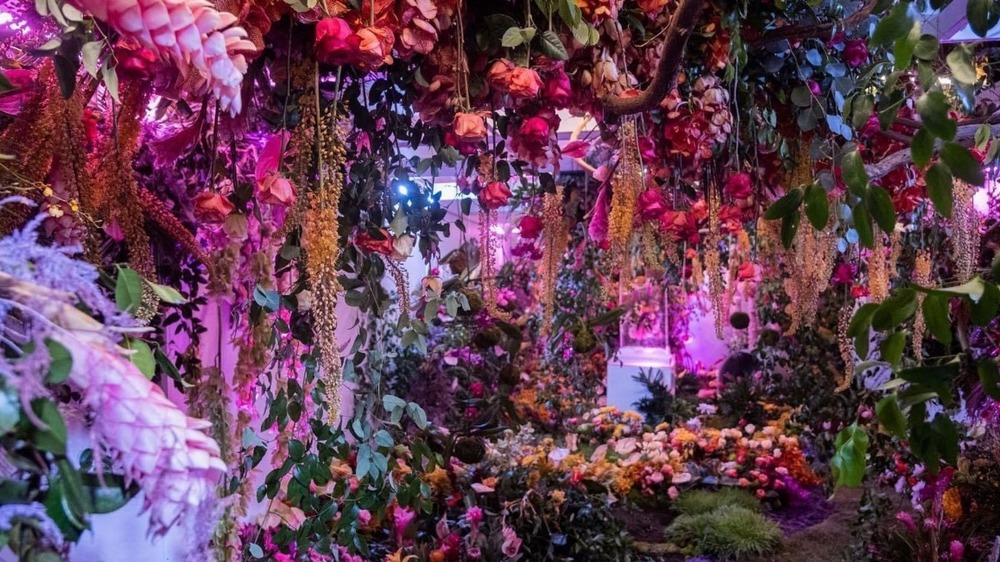 HBO Max
As with any competitive reality show, Full Bloom forces its contestants to utilize flowers in ways they may not have practiced before. On season 1, some of the challenges include "painting" on a giant canvas using only flowers, creating floral illusions in the air, and incorporating fruits and cakes into their displays. It culminates in the remaining florists having to take a completely empty room and transform it into a bountiful paradise where the foliage tell a story. The winner had to be someone who could do all of this well, and if the show comes back for season 2, then expect the challenges to get even crazier. 
There are any number of out-there objects that could be used as the base for wondrous creations, and no doubt a creative team would be able to put something together that takes both the competitors and the audiences at home by surprise. We won't know anything more until an official season 2 announcement comes our way, so keep checking back for more information as it becomes available.