The Real Reason Emma Greenwell Left Shameless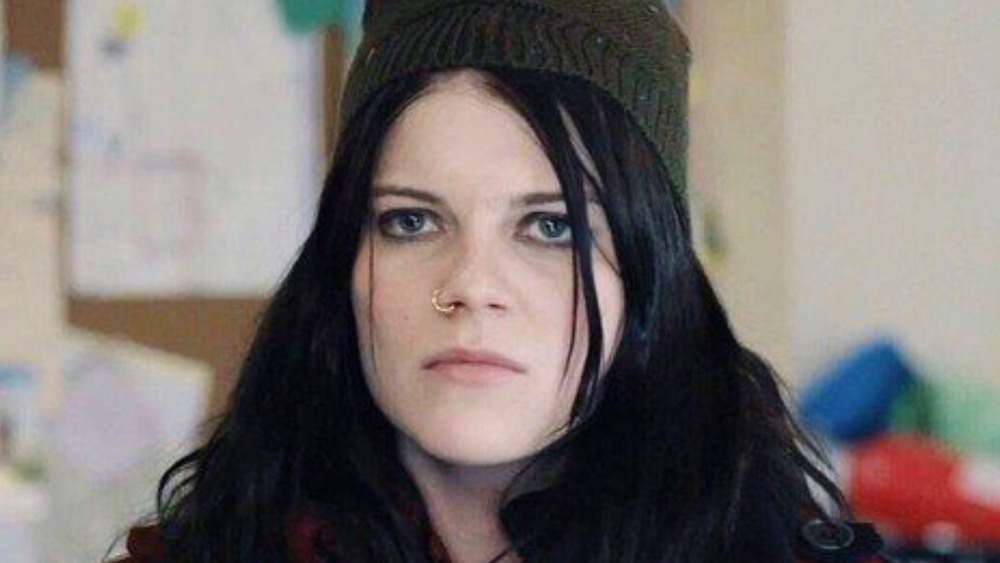 Showtime
The Showtime drama Shameless, an American remake of the British series of the same name, premiered in 2011, featuring a cast that includes William H. Macy, Emmy Rossum, and Jeremy Allen White as members of the dysfunctional Gallagher family. In season 1, the supporting cast also included actress Jane Levy, playing a neighborhood girl named Mandy Milkovich. Mandy is a troublesome teenager who becomes friends with Ian Gallagher (Cameron Monaghan), and later starts a relationship with his brother, Lip (White).
When Shameless returned with season 2, Mandy came back, but with a different face. From season 2 and on, Mandy is played by Emma Greenwell, a British actress with little previous experience. Throughout the show, Mandy goes through a lot, dealing with deep yet misguided feelings for Lip, and all the drama with her brother, Mickey Milkovich (Noel Fisher), and Ian. Mandy may be crass and reckless, but she is definitely a fan-favorite character, which made her disappearance in the middle of season 5 even more shocking. She appears once more in season 5, during which she explains to Ian that she has returned to Chicago and is working at an escort agency. After that, Mandy's never seen again.
Even years later, many Shameless fans remain confused as to why Mandy left the show. No official reason for the decision was given by either Greenwell or the people behind Shameless, so many assumed it happened simply because Mandy's story was finished. But what's the real reason Greenwell left the popular Showtime series?
Emma Greenwell decided to pursue movies and other projects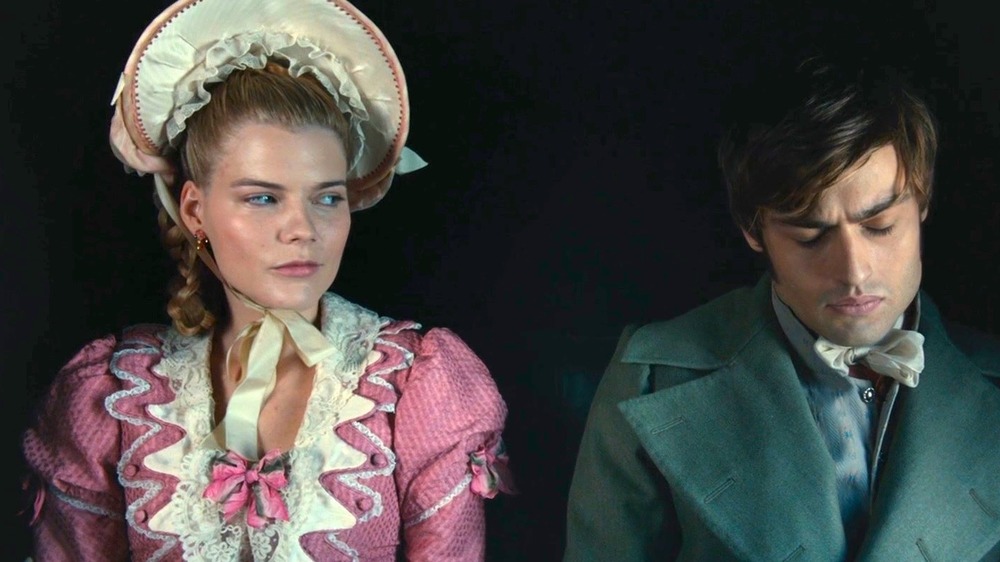 Sony Pictures
The most obvious reason Greenwell might've decided to leave the series is because she wanted to pursue different acting roles. In 2016, when Shameless season 6 aired, Greenwell starred in two different feature films. Coincidentally, they are both period films based on works by Jane Austen. 
The first film, Pride and Prejudice and Zombies, is what the title suggests — a retelling of Pride and Prejudice, but with zombies. Greenwell plays Caroline Bingley, a vain woman who disapproves of her older brother, Charles Bingley (Douglas Booth), and his feelings for Jane Bennet (Bella Heathcote). The movie was filmed at the end of 2014 (via Surrey Live), and according to Rossum's Instagram, season 5 of Shameless started filming in July of 2014. It's possible that Greenwell's filming schedule for Pride and Prejudice and Zombies cut into filming for the second half of Shameless season 5, leading to the diminished storyline for Mandy. Her second film in 2016 was Love & Friendship, in which Greenwell plays Catherine DeCourcy Vernon. The film was originally scheduled for production in Summer 2014, but was pushed back to early 2015 (via Evening Herald). 
On top of that, Greenwell starred in Hulu's drama series The Path, which premiered its first season on March 30, 2016. While working on all of these projects, it would've been very difficult for Greenwell to appear in seasons 5 and 6 of the Showtime series for more than a few episodes. This would mean that the decision to leave Shameless was a conscious career choice on Greenwell's part. 
Emma Greenwell might've clashed with Shameless's desire for more nudity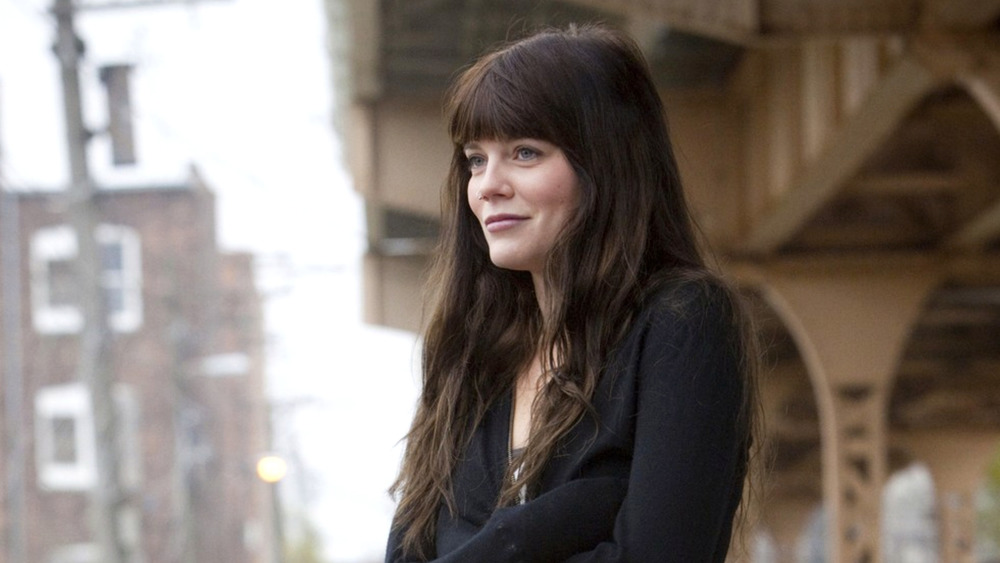 Showtime
Mandy's storylines on Shameless generally consist of bad relationships, abuse, and nudity, and it's highly possible that Greenwell didn't want to do that anymore. In an interview with More before season 4, Greenwell was asked about doing nude scenes, and she responded by saying "As an actor, I am never comfortable with [nude scenes]. It always feels weird, and I always feel self-conscious. What does work with Mandy is she uses her sexuality as kind of a weapon, but she is insecure." Greenwell understands that sexuality is a big part of Mandy, but that doesn't mean she got more comfortable with it over the years.
On Reddit, a user named lovedsammy claimed that "They f—ed her over because she didn't want to do as much nudity so they just never brought her back and she never wants to come back." Of course, there's no source, and further in the thread, u/SnooGrapes3237 said that they thought this happened with Laura Slade Wiggins, who played Karen, and not Greenwell, so take it with a grain of salt. But in an interview with Interview Magazine released on March 26, 2016, Greenwell very clearly wanted to move on from Mandy and Shameless, joking around and saying, "I would love to be killed [...] I'm like, 'Come on, kill me. Are you killing me?' They're like, 'Maybe next season.'" She doesn't explain why she feels this way.
Although Greenwell's officially moved on from Shameless, the series finale is coming up on April 11, 2021. For fans of the character, there's still the possibility that Mandy, along with past characters who have left like Fiona and Sheila (Joan Cusack), might make one last appearance for the big event.