The Problem Some Shameless Fans Have With Mickey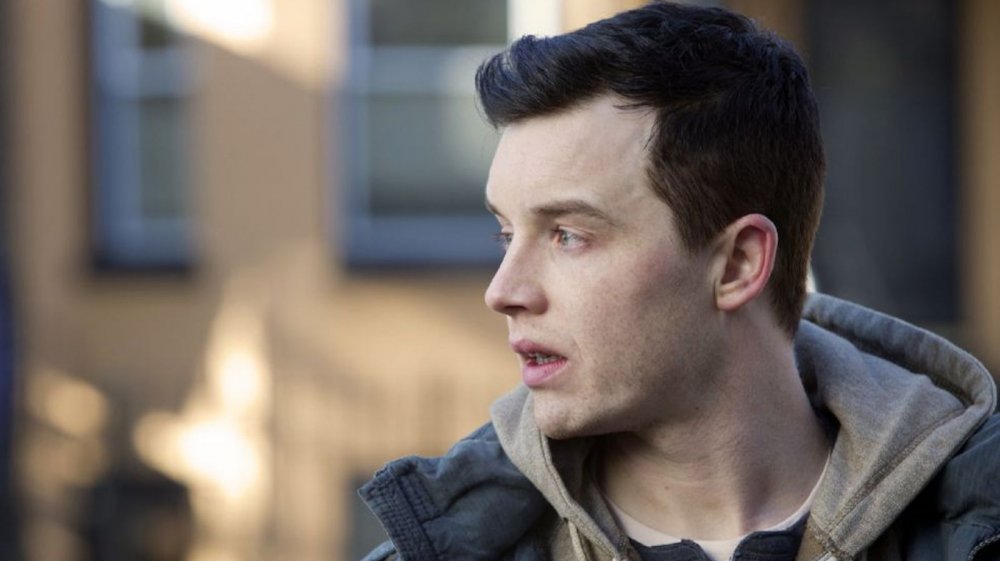 Showtime
Over the course its decade-plus run, Showtime's caustic family dramedy Shameless has seen no shortage of dubious people doing dirty deeds. In fact, that's sort of been the entire basis of the series since inception, with the central Gallagher family frequently serving as the deed-doers in question. 
But even as Frank (William H. Macy), Lip (Jeremy Allen White), Ian (Cameron Monaghan), Debbie (Emma Kenney), Carl (Ethan Cutkosky), and even little Liam (Brendan Sims) are set to continue their rabble-rousing ways on the South Side of Chicago in Shameless' upcoming eleventh and final season, there's little question Ian's new hubby Mickey (Noel Fisher) will be playing a key role in the action as well. 
That no doubt continues to surprise even the most fervid of Shameless fans, because Fisher's Mickey Milkovich wasn't initially a key player in the Gallagher's tumultuous narrative. In fact, he was actually one of the show's earliest antagonists, initially spending much of his screen time terrorizing his South Side neighbors with brutal beatdowns and petty thievery.
He even disappeared for a couple of seasons running from both the law and his abusive father (Dennis Cockrum). Mickey hasn't entirely left his life of crime behind since making his unexpected Shamelss return, but he's definitely settled down a bit, having finally given fully over to his on-again, off-again, and very on-again relationship with Ian. 
But even as Mickey has more or less cleaned up his act on Shameless, one of Mickey's traits in the series early days continues to bother longtime series fans. And no, it wasn't his small-time thuggery, his violent tendencies, or his rampant use of racial, homophobic, and misogynistic language. Rather, what bothered Shameless fandom most was Mickey's filthy appearance.
There are numerous theories about Mickey's filthy appearance in Shameless' early days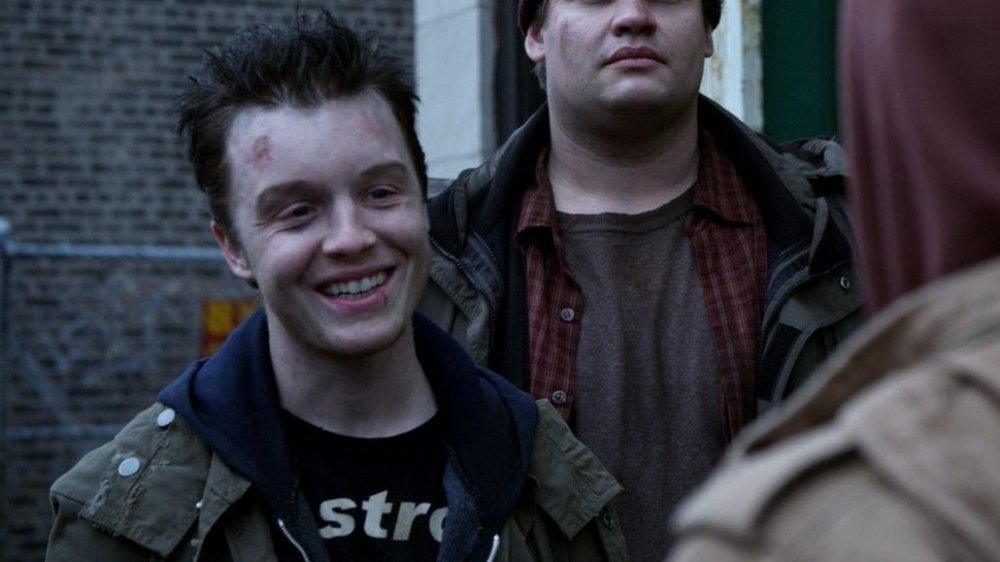 Showtime
It's clear in those early episodes of Shameless that hygiene was no particular concern for Mickey. In a season 2 episode, he even hilariously earned the title of "the dirtiest white boy in America" from long-time Gallagher ally V (Shanola Hampton). 
While V's quippy assessment might seem a bit harsh, there's actually an entire Reddit thread dedicated to the topic of Mickey's crusty Shameless appearance, with fans positing numerous theories explaining it. One of those comments assumes Mickey's early appearance was written into the character by series creatives, and was meant to convey that the Milkoviches were a step down even from the Gallaghers in the South Side social order. Another savvy Redditor doubled down on that thought, offering the possibility that the Milkovich family was so destitute they likely didn't always have running water in their home.
Interior shots of the beyond-disgusting Milkovich household would back that claim up, too, though another Redditor wisely posited that Mickey might've been so dirty because he spent most nights sleeping on the streets rather than heading home for another possible beating from his father. Following that train of thought, one Shameless fan went on to raise the possibility that Mickey used the dirt to try and cover the bruises from those beatdowns.
Perhaps the most insightful "dirty Mickey" theory comes from Redditor KimberLovesTMBG, who cites a piece of Shameles fan fiction that postulated that Mickey (a deeply closeted homosexual in the show's early days) actually kept himself filthy to ensure he would not be found attractive to the opposite sex, or even his own.
Whatever the case, Mickey really was "the dirtiest white boy in America" in Shameless' early days, even if Ian saw through the filthy facade and found the unlikeliest of partners underneath.