Ruby Rose Dishes On Why Her SAS: Red Notice Character Is Both A Hero And A Villain - Exclusive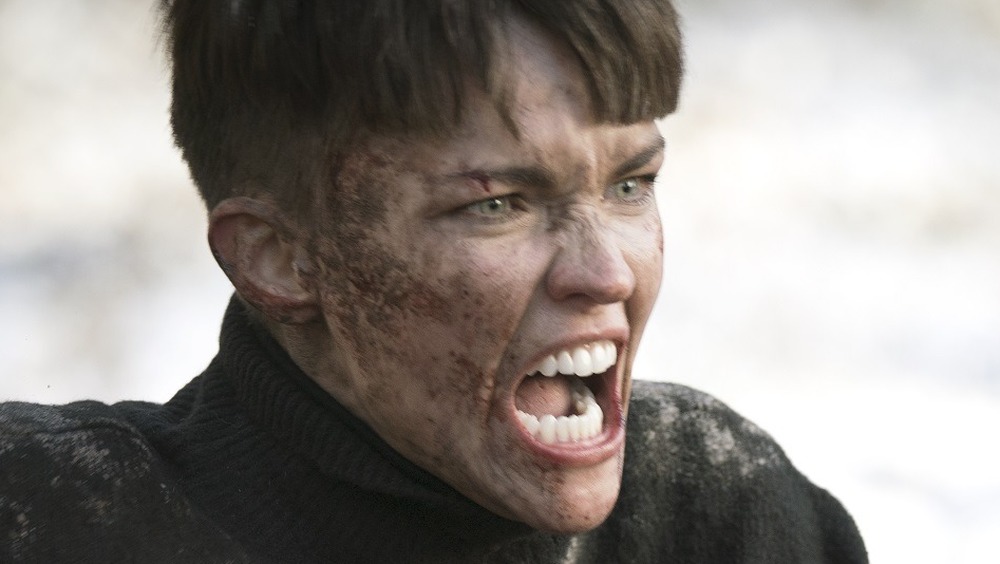 Vertical Entertainment
The Channel Tunnel that connects England and France is the primary setting of SAS: Red Notice, the new action thriller from director Magnus Martens. Ruby Rose stars in SAS: Red Notice as Grace Lewis, who leads a group of heavily armed war criminals called the Black Swans into the tunnel to hold up a passenger train. Their mission is destroy the tunnel as a declaration of war on the government. 
Rose knows her way around an action project or two. She was the bodyguard and assassin Ares in John Wick: Chapter 2, kicked butt as Abigail in Resident Evil: The Final Chapter and Adele Wolff in XXX: Return of Xander Cage, and played the title role in the first season of the CW's Batwoman series. Her physical chops are put to the test in SAS: Red Notice, which sees her performing in several hand-to-hand fight scenes and sequences requiring her to skillfully utilize weapons. 
Speaking in an exclusive interview with Looper, Rose explained why Grace fascinates her. "I really love Grace because she is sort of the enemy and hero in one, depending on what side of the coin you want to look at. She knows some of the things she is doing are wrong, but she knows why she's doing them," she shared.
Ruby Rose on meditating her way into a particular mindset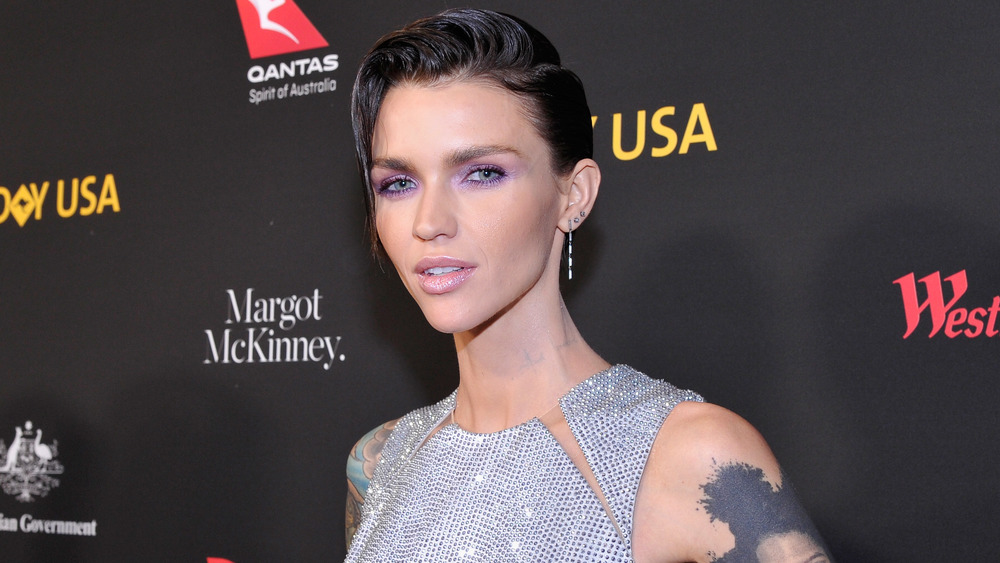 John Sciulli/Getty Images
While filming the movie, Rose go to spend time with Andy McNab, a former soldier with the British Army who wrote the book Red Notice, upon which the movie is based. McNab helped Rose understand Grace's psychopathy, and it gave her a pragmatic view of the character who relentlessly fought to see her plan through until the end. "In the sense of psychopathy, she's not extreme," Rose said. "She is very level-headed and doesn't do anything she's not meant to do."
She then shared that McNab explained to her how psychopath movies fluidly through chaotic circumstances. "He told me that for [psychopaths], everything that gets in the way is just noise. People not on the psychopathy spectrum wonder how people are feeling and how to navigate things to make everyone happy — whereas when you are a psychopath, none of those things register to you, as you're just trying to get the job done," Rose detailed. 
According to the actress, McNab also gave an explanation as to how psychopaths watch others to see how they are supposed to behave and react in different situations, as they might not be as emotionally driven as other people.To get into that mindset, Rose meditated a lot. "I had to remove my own human reactions to things and grasp the concept of learned behaviors, knowing that as Grace, I couldn't react to things in the ways I naturally would," she said.
Catch SAS: Red Notice, streaming on demand now, to see Ruby Rose's character Grace Lewis in action.