Who Plays Coach Orgeron In Young Rock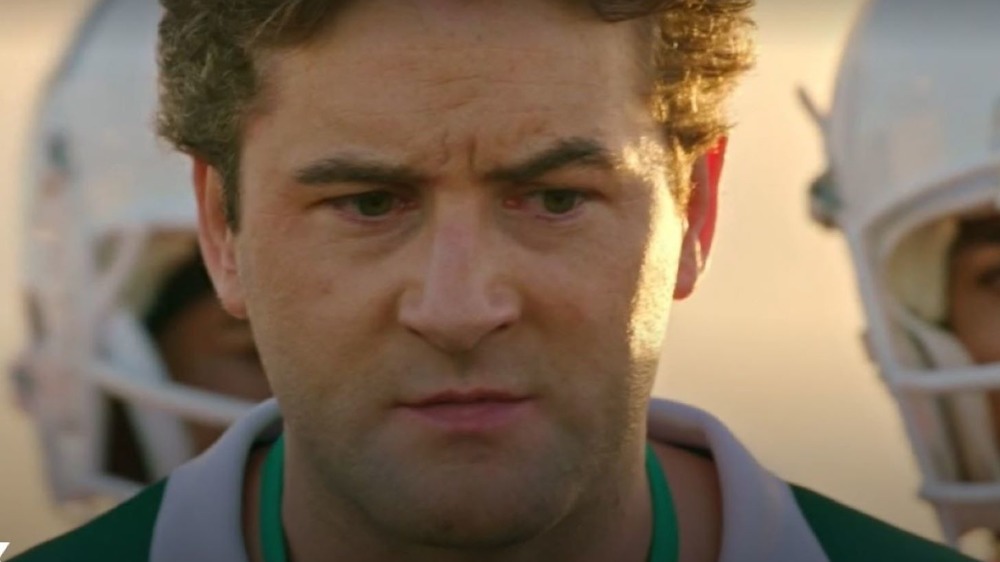 NBC
The latest episode of NBC's new show Young Rock, called "Check Your Head," showed how Dwayne "The Rock" Johnson's first year of playing football for the University of Miami didn't go quite as planned.
In the episode, the college-aged Johnson (Uli Latukef) is surrounded by teammates who inspire him to be the best football player he can be, and the team is led by the legendary Coach Edwardo James Orgeron. However, during the last practice session before the first game of the season, Johnson suffers a serious injury that benches him for his first year.
Coach Orgeron is there for Johnson, and he encourages the young athlete to hit his recovery sessions hard, so that on the following year, he'll be able to come back stronger than before. And as the coach becomes an increasingly significant supporting character, you might find yourself wondering who is bringing the distinctive drawl and attitude of Coach Orgeron to life. The actor's name, as it happens, is Emmett Skilton, and he's already getting attention for his performance.
Young Rock's Coach Orgeron is played by New Zealand actor Emmett Skilton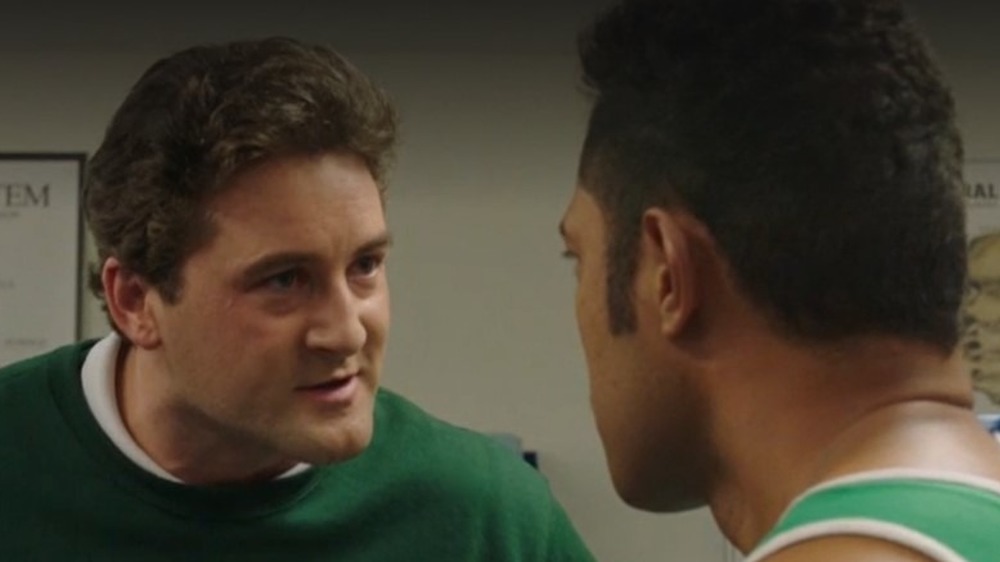 NBC
As Tiger TV reported, Coach Orgeron actor Emmett Skilton is a talented 33-year-old actor from New Zealand, who has previously appeared in other television shows like The Sound, Power Rangers Beast Morphers, and Millennial Jenny. To date, Young Rock is probably his most significant role. 
The show highlights the important role that "Coach O" played in Johnson's life during his short time at the University of Miami. In real life, the coach remained a fan of The Rock after his football career didn't take off, and the actor who plays Coach Orgeron in Young Rock knows that he's got his work cut out for him, when it comes to bringing such an iconic real-life character to the small screen. As Skilton told the publication, "Not only does he have a crazy, quite distinct voice, but he also has a really clear command of everything he's doing. The other roles that I've done have not been as larger than life as Coach O is."
Coach Orgeron is an icon in real life, and fans notice the differences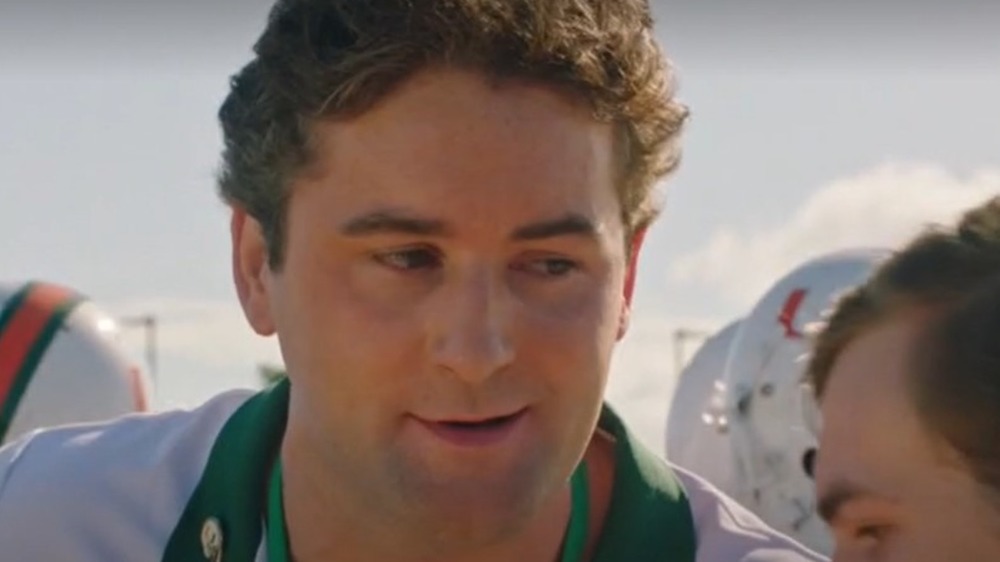 NBC
However, portraying such a well-known person — particularly one who is still in the public eye — presents a unique challenge when it comes to living up to fan expectations, as the actor who plays Coach Orgeron in Young Rock was quick to point out to the outlet. To match Coach Orgeron's well-known and unmistakable speaking style, Emmett Skilton told Tiger TV how he had to work on his voice, explaining that his approach is to emanate it from deep in his ribcage — "a more supported, muscular place" — instead of just having it come from his throat. 
He also changed the shape of his body a bit, in order to portray the famously large coach in a manner that fans would recognize. "I put on 35 pounds for the role. Usually I'm really thin, right? But I managed to get 35 pounds up and still I look skinny," said Skilton.
To catch the latest episodes of Young Rock, tune into NBC at 8:00 PM (EST) on Tuesdays.