The Hilarious Reason Jenna Fischer Wanted Will Ferrell On The Office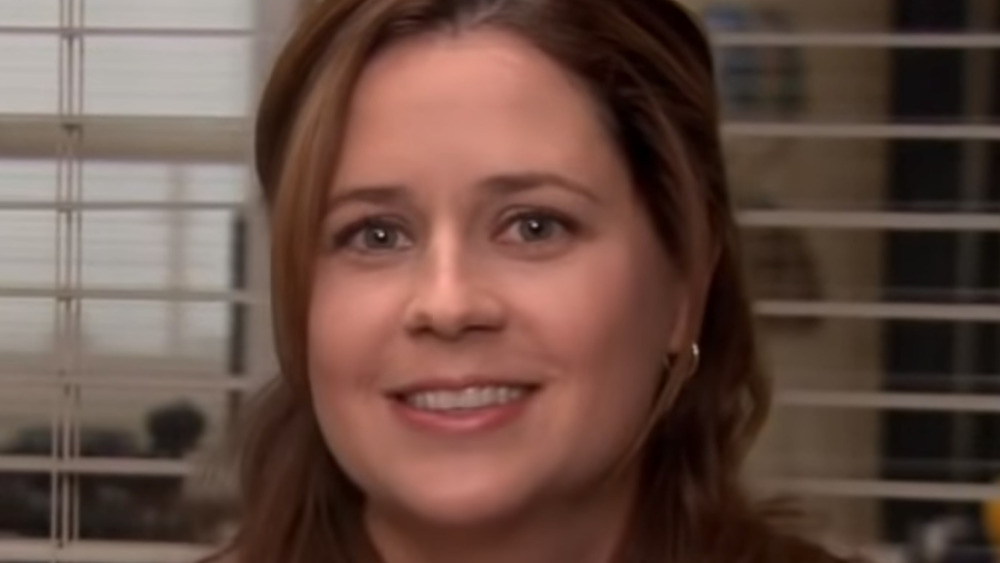 NBC
The Office's roster of guest stars sure began to pile up as Steve Carrell was leaving the show, despite the fact that there was already an all-star lineup of great characters on The Office. From Jim Carrey and Ricky Gervais' quick cameos to recurring guest roles for actors like Idris Elba and Kathy Bates, Dunder Mifflin saw its fair share of celebrity faces and nearly counted Will Ferrell among them. The funny man would later play Michael Scott's replacement, Deangelo Vickers, but before he was cast as the air juggling, injury-prone boss, he was almost cast as another, very different character. 
The episode entitled "The Delivery," in which her character, Pam, gives birth to her and Jim's (John Krasinski) baby, Cecilia, features a lactation consultant named Clark who examines Pam, and touches her breast to show her the best way to feed her baby. Fischer's husband, Lee Kirk, went on to play the role. But, in a 2010 interview with The Office fan site, Office Tally, Jenna Fischer admitted the one actor, other than her husband, with whom she would have been comfortable with playing the lactation consultant in the episode.
"I will only allow one actor to manhandle my breasts and that's Will Ferrell," Fischer said.
Will Ferrell was eventually cast as Deangelo Vickers on The Office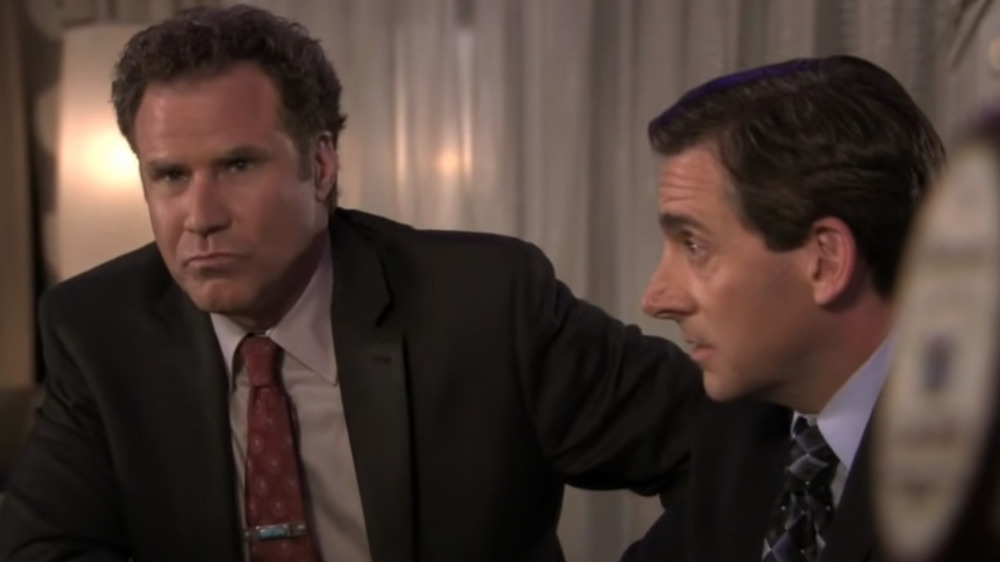 NBC
Considering the physical intimacy of the scene, episode co-writer Charlie Grandy told Office Tally that they wanted to cast an actor with whom Jenna Fischer felt comfortable. "We knew the scene would only work if it looked like the doctor was really examining Pam," he said. "We also knew it would only work if Jenna was comfortable with the actor." Ferrell ultimately did not take the role, but not for a lack of comfort on anyone's behalf. "He wasn't available," Fisher said. "And, it was actually Paul who suggested Lee. I had reservations about a guest actor being so 'hands on' in a scene. He was sensitive to my feelings and said, 'What if Lee is the lactation specialist.' I thought it was a fun idea." 
Though Ferrell did not ultimately play the lactation specialist in the episode, he would be cast as Deangelo Vickers, the incompetent and not-so-charming replacement for Carrell's Michael Scott at the paper company. Ferrell had actually gotten the role after asking the show's producers if he could do a cameo. "I just said, 'Hey, I know it's Steve's last year. I'd love to just go on and do a cameo," Ferrell said in an interview with Andy Greene, author of The Office: The Untold Story of the Greatest Sitcom of the 2000s (via Cheat Sheet). "It just popped into my head."
Despite only appearing in four episodes, Ferrell told NPR's Morning Edition in 2011 that he was nervous to appear on the show. "It was a little intimidating at first because that cast is like a well-oiled machine and they know each other so well," he said. But ultimately Ferrel loved playing the character saying: "There's such a free flow to the improvisational style, and the writing is really sharp. I did see why people love working on that show."