The Relationship Dramedy Hidden Gem Series You Can Binge On Netflix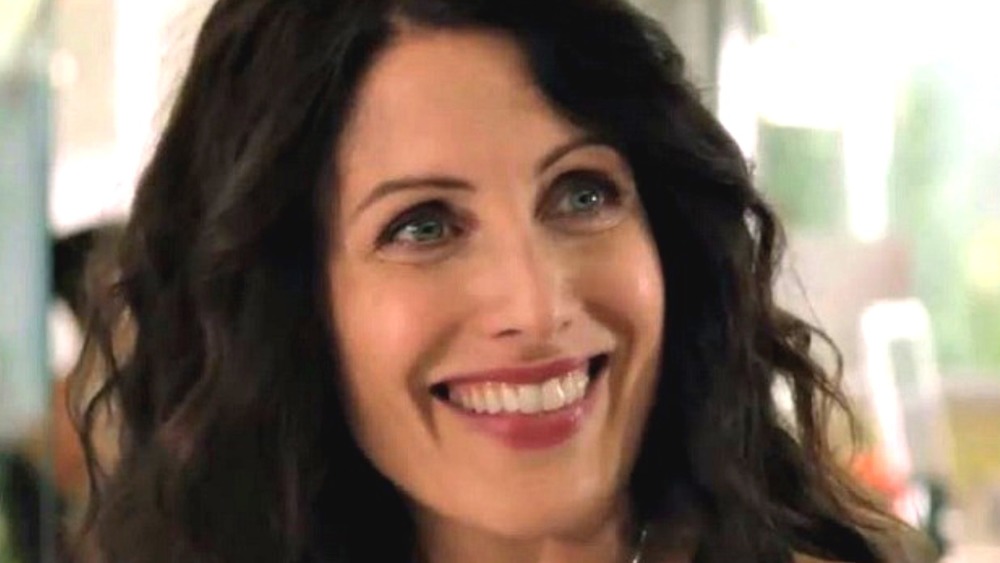 Bravo
It's safe to say that there's always something to watch on Netflix. The streaming platform has become many people's safe haven during the pandemic, and binge-watching feels like it's almost a sport at this point. Whether you want to watch a Korean zombie drama or a romcom about a kissing booth, Netflix has got you covered. In addition to all the new original content Netflix continues to release, the site has also been the place to find older series or films that you might've missed out on when they were first released. It's even got a bunch of classic '80s films to check out or rewatch.
If there's one series on Netflix that really deserves more attention, it's the relationship dramedy Girlfriends' Guide to Divorce. The Bravo show stars Lisa Edelstein, who people might recognize as Dr. Cuddy from House, as Abby McCarthy, a self-help author in her 40s living in Los Angeles. After Abby separates from her husband, she finds both her personal and professional life challenged as she finds her place in a new, post-marriage world. 
All five seasons of Girlfriends' Guide to Divorce are available to binge on Netflix right now. 
Lisa Edelstein stars in the Bravo series Girlfriends' Guide to Divorce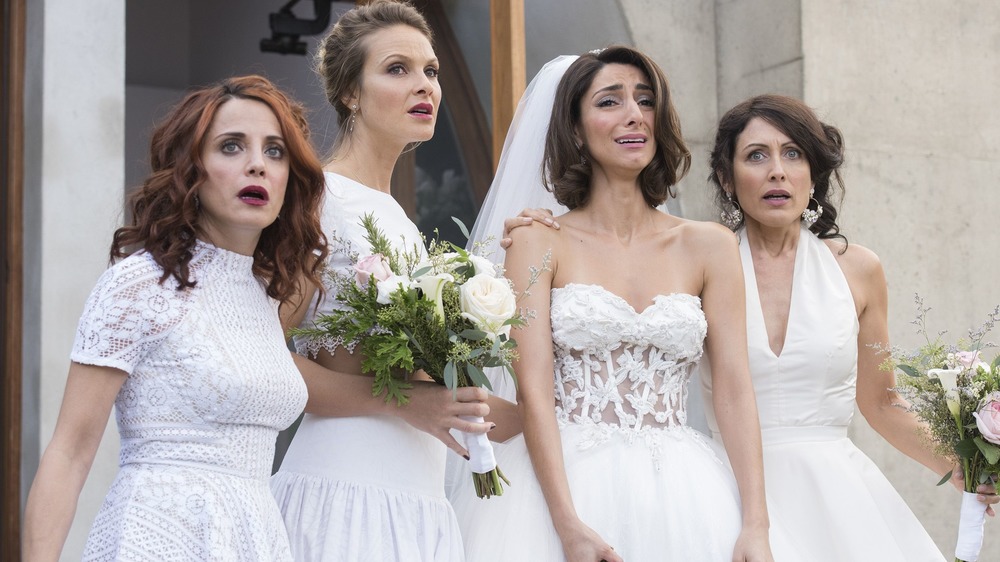 Bravo
Based on the Girlfriends' Guides book series by Vicki Iovine, Girlfriends' Guide to Divorce is a witty and self-aware comedy about Abby's journey navigating her life as a divorcée. The show also stars Paul Adelstein as Jake Novak, Abby's ex-husband, Necar Zadegan as Delia Banai, Abby's divorce attorney, and a handful of charismatic and complicated fellow divorcées like Beau Garrett as Phoebe Conte, Alanna Ubach as Jo Hernandez-Frumpkis, Janeane Garofalo as Lyla Straley, and Retta as Barbara Sawyer.
As a self-help writer, Abby's personal relationship issues definitely lead her readers to question her authority on the subject of love. In the show's first season, Abby is finalizing her divorce with Jake and begins venturing into the dating world on her own, while also going through a crisis as she redefines her writing career. The series is unafraid to show people and relationships at their messiest, creating a truly relatable story of self-love and self-realization. Girlfriends' Guide to Divorce was Bravo's first scripted series, and it was definitely a success. With five seasons running from 2014 to 2018, the series was very well-received by critics. The first season has an 81% Certified Fresh rating on Rotten Tomatoes, and the good reviews continued as the show went on.
Girlfriends' Guide to Divorce addresses adult topics with great performances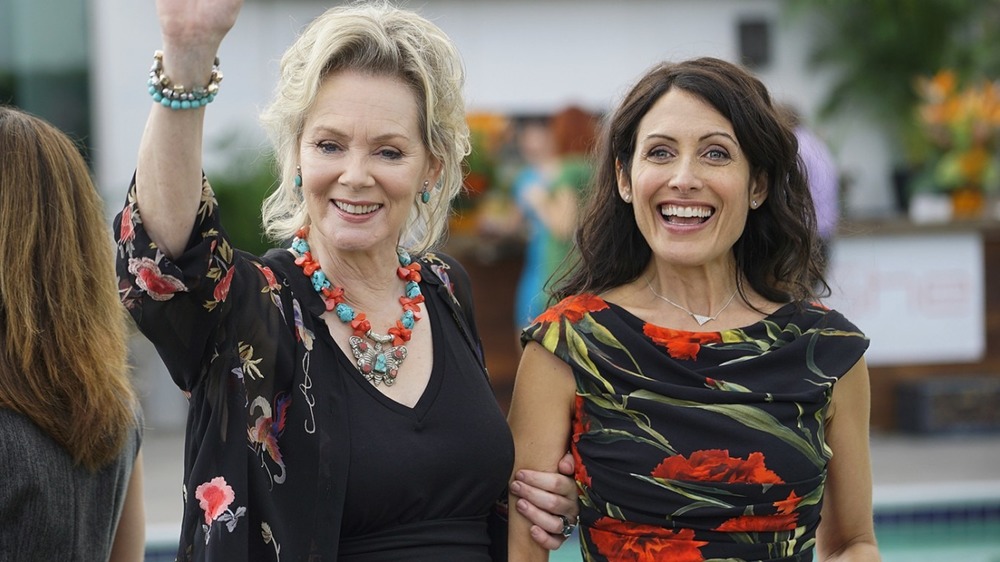 Bravo
Girlfriends' Guide to Divorce does a great job addressing adult topics like the difficulties of marriage, cheating in relationships, economic differences, and similar issues people face in everyday life. In The AV Club's review of the show's first season — which they gave an "A-" rating — writer LaToya Ferguson praised the quality of Girlfriends' Guide to Divorce, questioning "why this show is on Bravo and not HBO or Showtime." Explaining why the show works so well, Ferguson said, "The show's biggest strength is that it's a brutally honest story about starting over and how life kind of sucks, whether you're single or married." 
Along with Abby's story of change and transformation, Girlfriends' Guide to Divorce takes a deep look at parenting, sex, and other mature topics. On top of the show's great writing and topical storylines, the series features fantastic acting from the extensive cast. The supporting cast features familiar faces like Matthew Glave (The Wedding Singer) and Jean Smart (Designing Women, Watchmen), while guest appearances include Laverne Cox, Kathie Lee Gifford and Hoda Kotb, and the late Carrie Fisher. 
If you're looking for a new show to watch, something that will make you laugh hard while your heart hurts, Girlfriends' Guide to Divorce is a hidden gem you can watch on Netflix right now.