Why Jessica Lange Was Never The Same After American Horror Story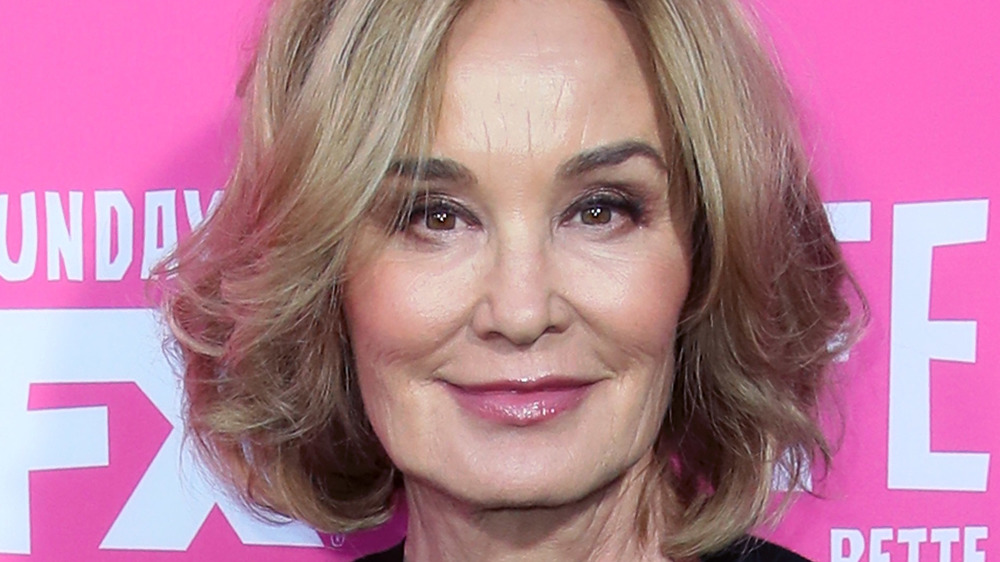 David Livingston/Getty Images
So far, American Horror Story has packed in a lot of storylines, memorable characters, and morbid curiosity, but above all else, the core cast members have had a big hand in shaping the series. In particular, Jessica Lange is one of the main faces of AHS, and she's extremely thankful for it. A lot of people's careers take off after they've made their mark on the show, but Lange was already considered an icon in Hollywood decades before her roles as Constance, Fiona, Sister Jude, and Elsa. She's also known for her role as Dwan in the 1976 rendition of King Kong and has even won two Oscars for her parts in Tootsie and Blue Sky. To say she's had a career full of success and promise is an understatement.
Lange continued to work after those standout roles in movies such as Rob Roy, Hush, and Big Fish, but her success never reached the levels it did in the 1980s. Now that Lange is in her early seventies, she's gained newfound inspiration for herself and her acting career, thanks to Ryan Murphy and Brad Falchuk's creation.
Jessica Lange was creatively pushed in ways she wasn't used to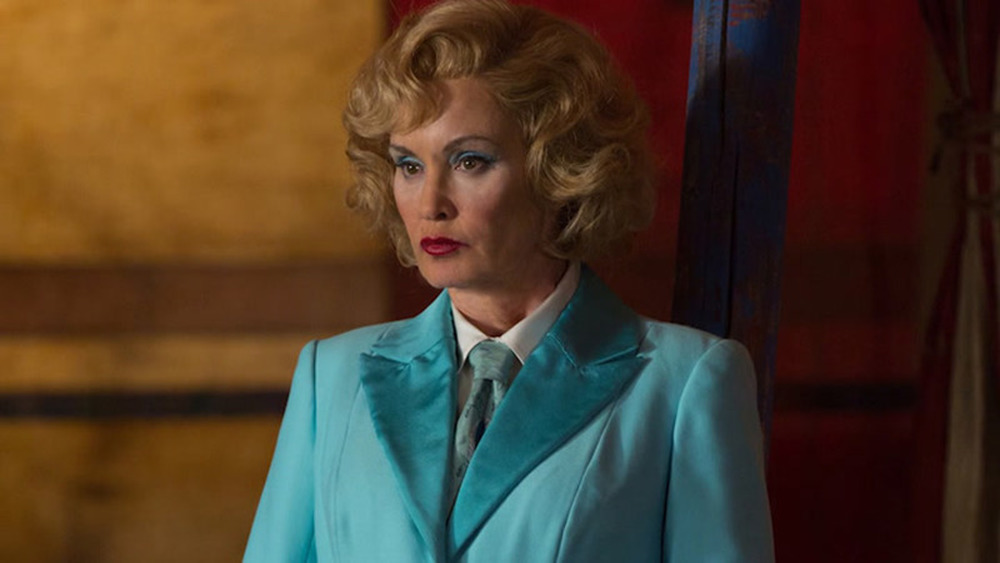 Frank Ockenfels/FX
In 2019, Jessica Lange spoke with GoldDerby about her iconic role of Constance Langdon in Murder House, and how it shaped the next step in her life: "When Ryan first called me about that character and about doing the show, it was a very difficult time in my personal life because I had come to the end of a 30-year relationship and I was completely disoriented." Murphy's method was a bit different from what Lange was used to, but it was a blessing in disguise. "Going into that series somehow revitalized me and made me understand that there was a whole way of working that I had never done before, which was really... You never had time to prepare. You never knew where your character was going. You never knew the next scripts, where you were even going to get it." Perhaps this "fly by the seat of your pants" type of acting somehow revitalized her love of the craft? 
Lange goes on to talk about how it forced her into working "with complete and total abandon." It's clear that when Lange was cast in AHS, it was perfect timing, because of what was going on in her life. "I found that for that moment in my life, it was exactly what I needed. So I'm forever grateful to Ryan for giving me the opportunity to create that character."