The Sci-Fi Crime Drama Series That Everyone's Binging On Netflix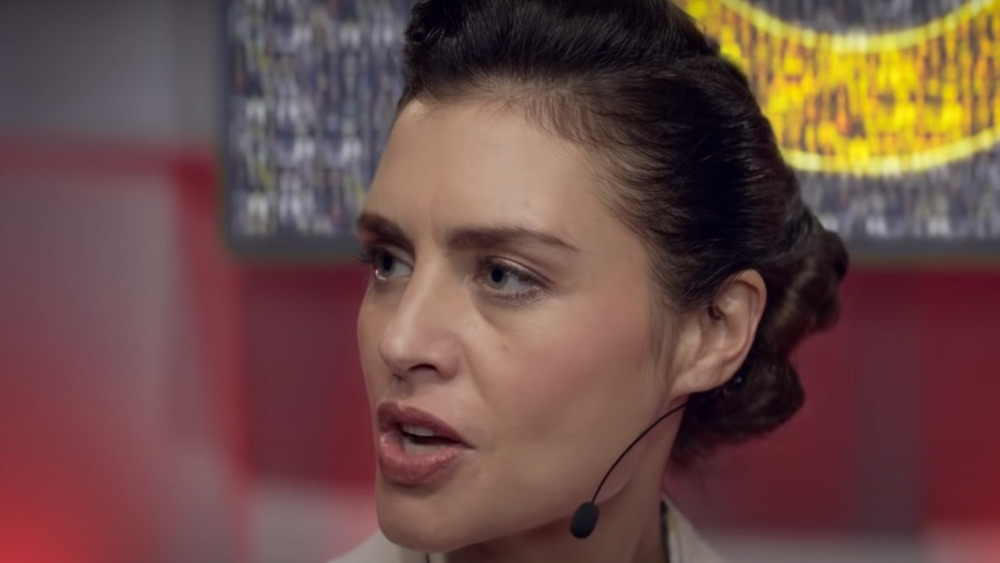 Netflix
It's safe to say that Netflix has another hit on their hands with The One, a recently released series that's already attracting tons of attention.
Set in what looks to be the all-too-near future, The One deals with the creation of a dating service like no other — one that uses your DNA to match you with the person you're genetically guaranteed to fall in love with. The concept itself sounds like a premise right out of a Black Mirror episode, and the series does indeed turn dark, with an unexplained death that puts the app, the company, and the mysterious CEO who's running the show into a dangerous spotlight.
Actress Hannah Ware, who you may recognize from her appearance in the 2018 space-centered series The First, stars as Rebecca, the mysterious CEO in question. There's also plenty to be confident about behind the camera: Howard Overman, who blessed us all with the offbeat superhero series Misfits, takes the reins as the creator, writer, and executive producer.
The eight-episode sci-fi crime drama is based on the John Marrs 2017 novel of the same name, and has taken the number three spot in Netflix's top ten list today. And really, it's no surprise — with soulmate drama, a murder mystery, and more secrets than you can count, is it any wonder that subscribers are diving right in?
The One has received mixed reviews, but still has audiences gripped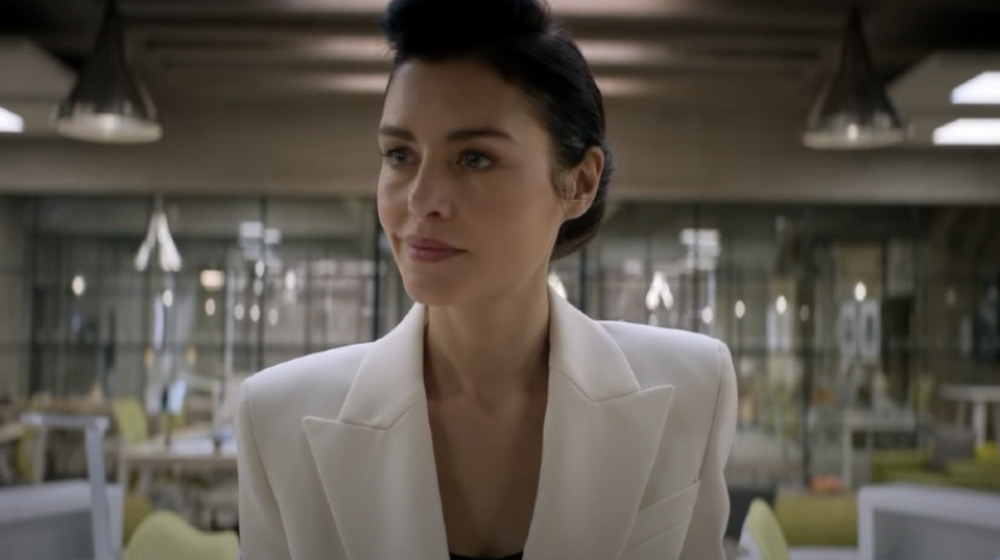 Netflix
The One is based on a book published in 2017 by Marrs, a former journalist — but following the March 12 global premiere of the Netflix adaptation, some outlets couldn't help but compare the series to other similar shows that have graced our screens in recent years. In their review, CNN likened The One to the 2020 AMC show Soulmates, an anthology series which also dealt with the myriad implications of using science to identify one's soulmate, and concluded that the Netflix series, described as a "mundane mystery," actually falls short. Similarly, the Chicago Sun-Times laments that the "convoluted" mysteries in the show aren't "particularly gripping." Conversely, Collider calls it solid enough that viewers will likely be left "[craving] a second season."
However, when it comes to storytelling, originality isn't the only factor to consider. While the idea of using science to find something as unscientific and unexplainable as true love isn't wholly unique, there's much to be said about the different ways similar stories can be told. With Misfits, Howard Overman took a well-worn concept — unlikely individuals suddenly gaining superpowers — and imbued it with such personality and flair that Misfits remains a cult favorite, despite the highly debated quality of the later seasons.
The One is available to stream on Netflix, so you can decide for yourself whether this particular series is old hat or ahead of its time.