Sky Rojo Season 2 - What We Know So Far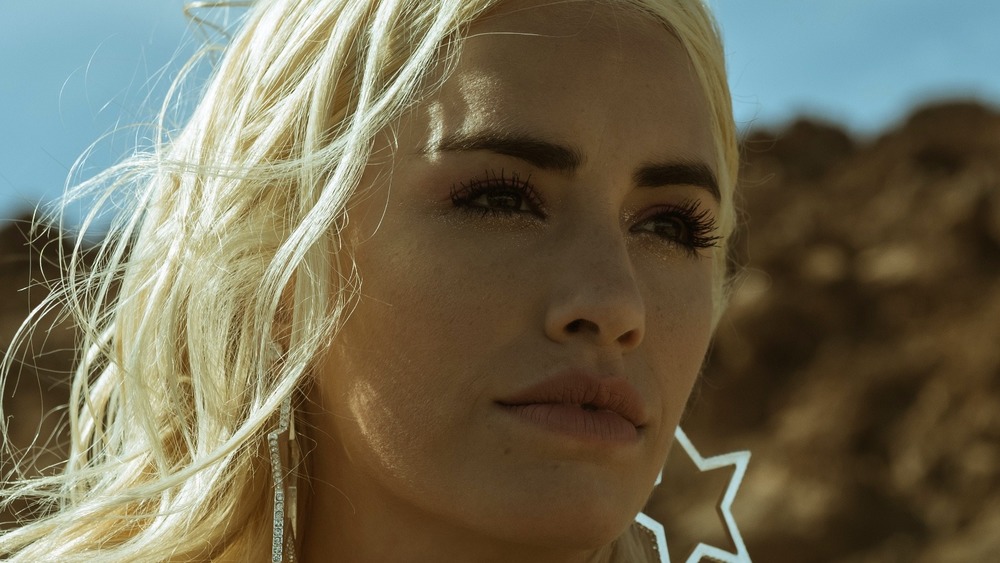 Tamara Arranz/Netflix
Netflix allows for the unique ability to check out movies and TV shows from around the globe, all with a single subscription. Nowhere can this be seen more readily than in the instant success of the platform's Money Heist. The Spain-filmed show originally aired on regular broadcast television before Netflix saved it from obscurity and allowed it to find an audience worldwide. A series that likely would've ended after its first season is now about to receive its fifth, which will round out the story and give viewers one final crime to take in.
As one show ends, though, another begins. The creators of Money Heist, Álex Pina and Esther Martínez Lobato, aren't slowing down in the slightest; in fact, they've recently unleashed their latest work. It looks like they're hoping lightning strikes twice on the streaming service with their new crime thriller, Sky Rojo.
In case you binge-watched all eight episodes of Sky Rojo's first season in one sitting (no one would blame you if you did), you may be wondering when exactly you can receive more intense, adrenaline-pumping action. Fortunately, the series was picked up for a second season prior to season 1 even getting release, which just goes to show how much confidence Netflix has in this story (via Slanted). Here's everything we know so far about Sky Rojo season 2.
What's the release date for Sky Rojo season 2?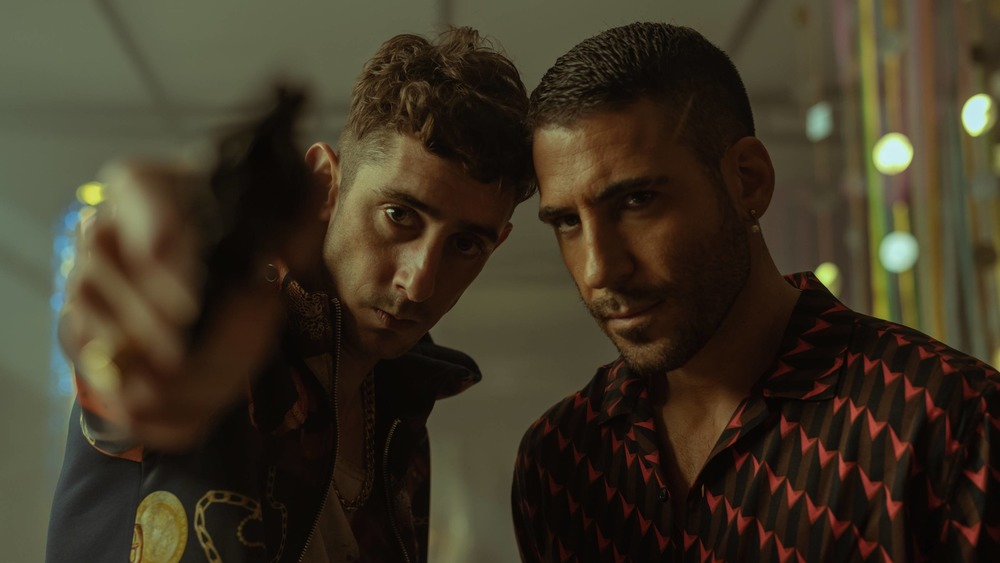 Netflix
Season 1 of Sky Rojo came out on Netflix on March 19, 2021. Despite the fact the show started filming its first episodes in November of 2019, it faced significant delays (as did pretty much every other show) as a result of the COVID-19 pandemic (via Trinikid). It picked back up later in 2020, eventually receiving a prime March 2021 release date on the platform.
There's no word on when we might see season 2 or if it's even begun filming yet, but one could surmise there will likely be about a year break between the two installments. Both seasons will be similar in that they'll each consist of eight 25-minute episodes, meaning season 2 will have roughly four hours of content the crew needs to film. With restrictions imposed during the pandemic steadily being lifted, those behind the scenes should hopefully be ready to move full steam ahead to get season 2 to our screens sooner rather than later. 
Who's in the cast for Sky Rojo season 2?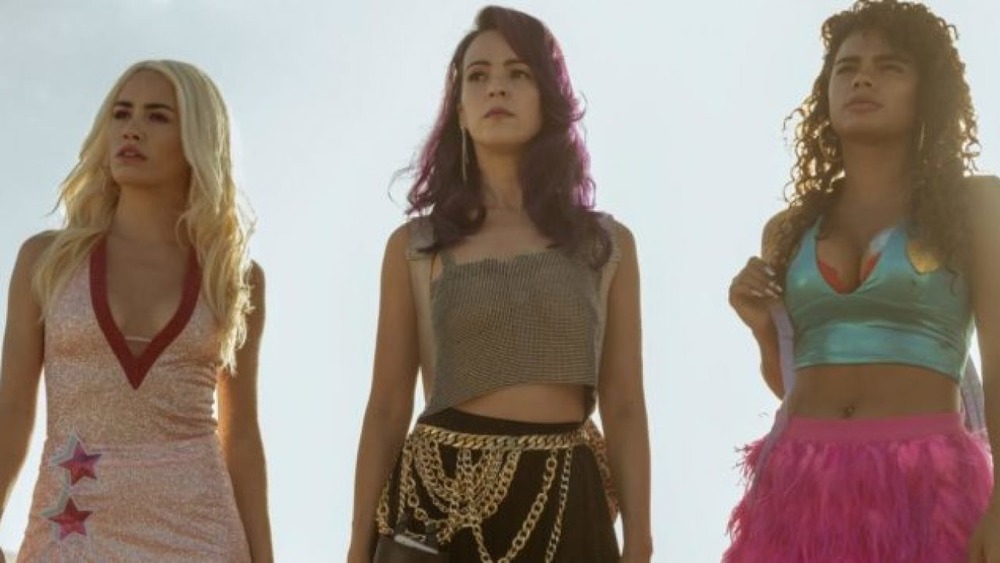 Netflix
Sky Rojo kicks off when three prostitutes who work at a brothel — Coral (Verónica Sánchez), Wendy (Lali Espósito), and Gina (Yany Prado) — kill a man at their place of work and end up fleeing to save their lives. Without giving too much away, the first season follows them as they go on the lam, trying to avoid capture from their pimp and his henchmen, introducing us to an eclectic array of other characters, including Romeo (Asier Etxeandia), Christian (Enric Auquer), and Moisés (Miguel Ángel Silvestre).
It would be expected for all these actors to reprise their roles (at least partly) in the second season. There hasn't been word yet about anyone joining the cast, but honestly, the show is so kinetic it doesn't really need to add any fresh blood. As long as the chemistry between the three leads remains vibrant, audiences should have no problem continuing to tune in.
What's the plot for Sky Rojo season 2?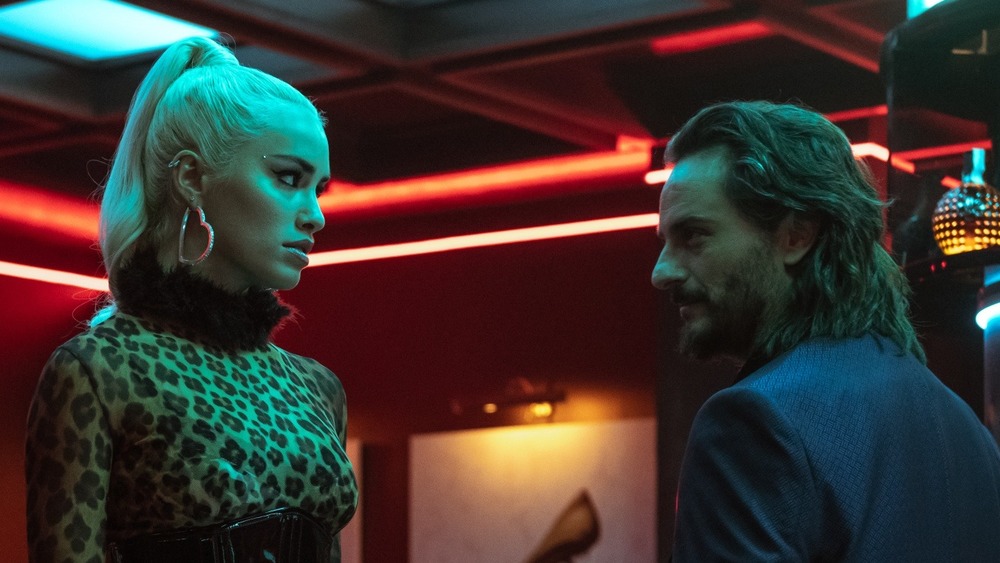 Netflix
In an interview with Variety, creators Álex Pina and Esther Martínez Lobato talked a little bit about what went into designing the overall arc of Sky Rojo season 1. "We wanted Sky Rojo to have the same frenetic action as always," they said, "but to use that 25-minute runtime to underline the dynamic nature of the plot: the getaway, the race for survival. The third act of a movie or an episode is where all the energy converges to produce the most vibrant explosion of all the conflicts that are being narrated. What we set out to do was to make a constant third act, to funnel our entire story through that frenzied energy."
In case you haven't finished the first season yet, it's safe to say the women aren't completely out of the woods yet. There are still plenty of dangers out there waiting for them, but they've more than proven their resilience by the season's end. There are plenty of directions for season 2 (and more episodes beyond that) to explore these fascinating characters in even greater depth.