The Real Reason Naomi Watts Almost Didn't Take Her Role In The Ring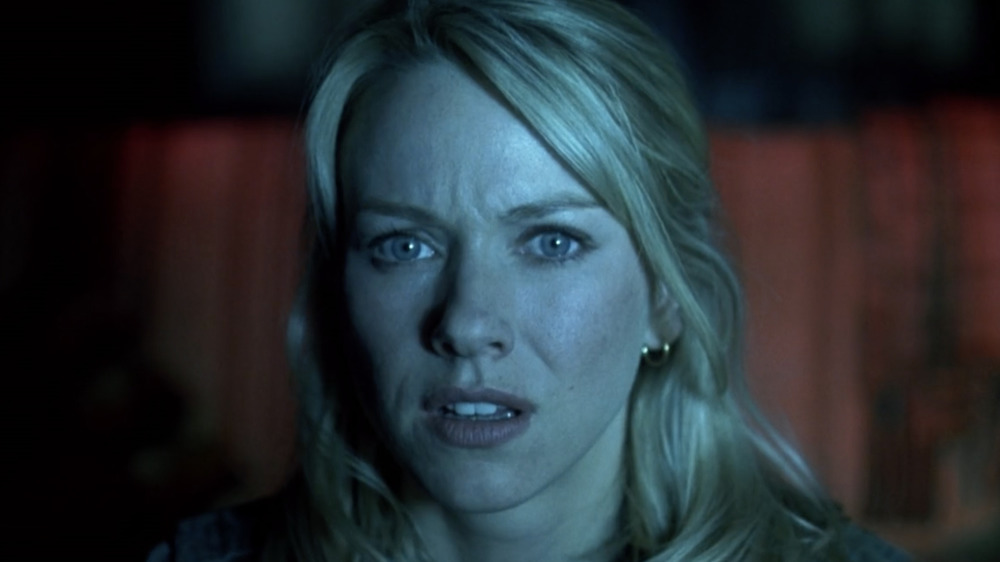 DreamWorks
Sometimes the horror genre gets a bad rap.
While some horror films are geared solely toward generating money at the box office, the genre is also known for producing some of the most acclaimed films of all time, from The Shining and Rosemary's Baby to Dawn of the Dead and Get Out. When Australian actress Naomi Watts was approached to play the lead role in Gore Verbinski's 2002 horror flick The Ring, some stereotypes of the genre were on her mind, causing her to hesitate before ultimately saying yes at the urging of her agent.
Today, the film is considered a masterpiece, making it onto Rolling Stone's list of the "Greatest Horror Films of the 21st Century" and going on to inspire two sequels, one of which Watts starred in as well. The film, which tells the nightmare-inducing tale of a haunted videotape that kills whoever watches it in seven days, made Watts a star, setting her up for a string of celebrated films including I Heart Huckabees, Eastern Promises, and 21 Grams, the latter of which gained the actress her first Academy Award nomination.
Here's the reasoning Watts gave for her uncertainty regarding the role that would change her life.
Naomi Watts was worried about being pigeonholed in psychological thrillers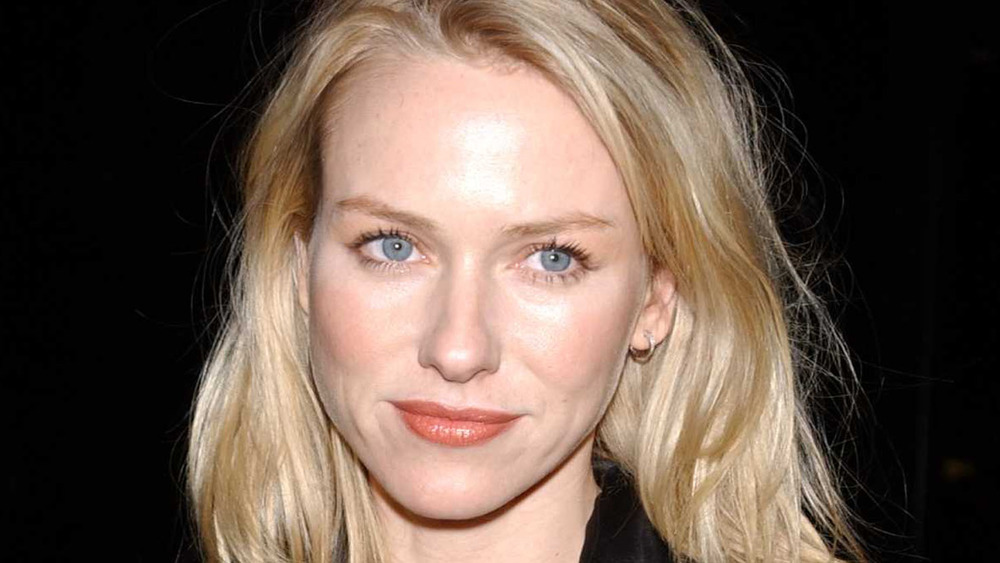 Arnaldo Magnani/Getty Images
When Naomi Watts auditioned for the role of Rachel, a journalist and single mother whose life comes to revolve around the fated videotape, she was coming off a breakthrough role in David Lynch's surreal thriller Mulholland Drive. The film would become an art-house sensation, which, Watts admitted, upped the pressure to choose her next role wisely. "All of that attention last year from Mulholland Drive was great, but there's enormous pressure for your second film," she said at a 2002 press conference. "People are watching you and thinking 'Was it a fluke? Did she just get a great role? Is she able to do it again?'"
It was also difficult for Watts to picture The Ring as the artistic sensation it would go on to become. As she explained to People in 2017, after doing Mulholland Drive, "Basically all the critics were on my side. I'd waited for such a long time to get this kind of break, and then to suddenly take what seemed like it was just a blockbuster movie, I was having a real hard time with saying yes."
Watts, whose career has ultimately spanned from action with films like King Kong and Insurgent to drama and comedy with Birdman, Vice, and While We're Young, was worried about being pigeonholed into the psychological thriller genre. As she said in 2002, "I didn't want to be put in a box in any way. But I just got so excited about playing this character."
Ultimately, it was her agent who got her to see the light. "He actually raised his voice and said, 'Just say yes. I'm telling you, trust me on this.'" Watts got the role over Gwyneth Paltrow, Kate Beckinsale, and Jennifer Connelly, in part because Gore Verbinski ultimately decided the film would work best without a "marquee star." 
Luckily, Watts trusted her agent, and Verbinski trusted his gut — what emerged was not just one of the best horror films of all time but one of the best films, period.