Stuck With You Season 2 - What We Know So Far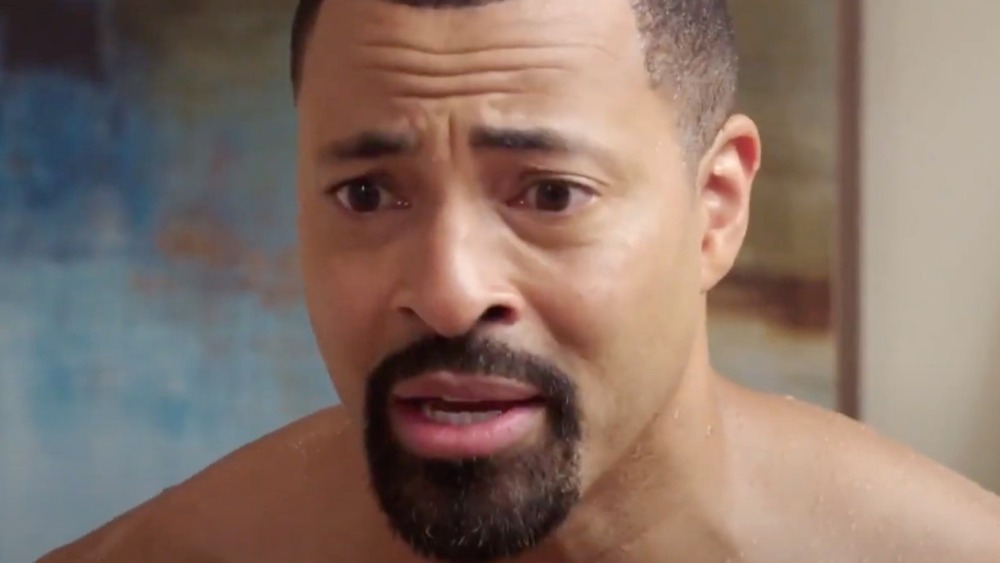 Allblk
We may receive a commission on purchases made from links.
Everyone knows that no relationship is perfect, and that is particularly true of celebrity couples. The media truism that celebrity couples are almost inevitably disastrous is at the heart of UMC's hit series Stuck With You, which premiered in 2020.
The TV dramedy plays with the tension between the public and private lives of celebrity couples. It stars Tammy Townsend and Timon Kyle Durrett as Candace and Luvell, a celebrity couple who seem like the definition of #relationshipgoals, at least on paper — they've even published a bestseller called CandyLuv. Behind all the carefully crafted PR, though, the two "lovebirds" are actually living completely separate lives.
Stuck With You airs on AMC's streaming service Urban Movie Channel, or UMC, which was rebranded as Allblk in January 2020. Last July, UMC officially renewed the show for a second season (via Deadline). Here's everything we know so far about Stuck With You's sophomore season.
When will Stuck With You season 2 premiere?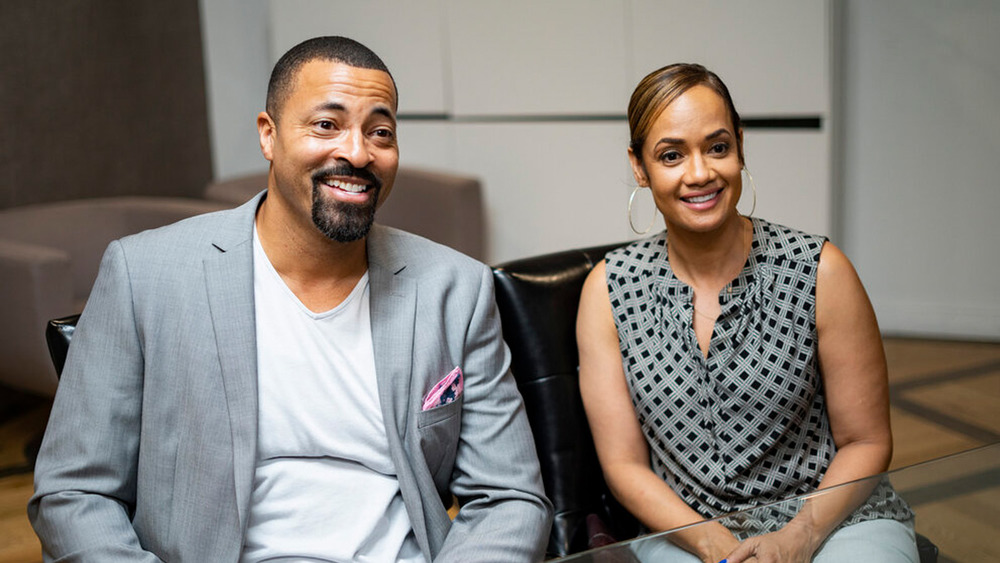 Allblk
Soon! In July 2020, Deadline also reported that Stuck With You would go into production in October 2020 and premiere in "spring 2021." Allblk hasn't yet specified a premiere date, but we are definitely edging closer to what can officially be called spring 2021. The show's first season premiered on February 12, 2020, which was a Wednesday, and aired new episodes weekly. (There were six episodes total.) So, most likely the second season will air on a Wednesday in March or April 2021. 
This will be a busy year for Allblk. The Los Angeles Times reported that the streamer will premiere 15 original series in 2021, with eight of those being new shows. The first and only show to premiere so far in 2021 was the sitcom Millennials, which debuted on February 25, 2021. That leaves fourteen more shows in the schedule, so premieres will probably be less than a month apart. Look for the Stuck With You premiere announcement before the end of March.
Who will be in the cast of Stuck With You season 2?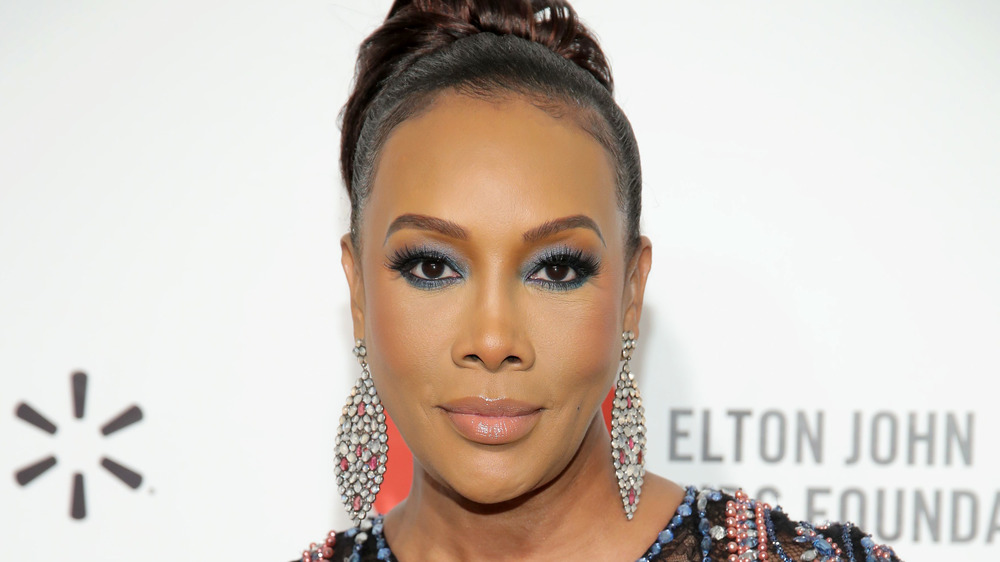 Jemal Countess/Getty Images
In November 2020, Deadline reported a big casting announcement for Stuck With You's second season. Vivica A. Fox (Empire) and Isaac Keys (Behind the Lights) will be playing Terry and Blu Parker, a married couple who are power players in the entertainment industry and just wrote a best-selling relationship book. So, they're everything that Candace and Luvell used to be, and their arrival on the self-help scene will threaten Candace and Luvell's status as the celebrity couple that everyone aspires to be. 
Deadline also reported that Reneé Lawless (Tyler Perry's The Haves and Have Nots) will be joining the cast to play Charlotte Reed, Luvell's ex-manager who returns to help him get his acting career back on track. Beyond those new joiners, Townsend and Durrett will be returning as Candace and Luvell. Since the show also delves into the personal lives of CandyLuv's employees and business partners, Candace's assistant Mora (D. Woods) and Luvell's business associate Quasir (Terrence Green) will most likely be back as well. 
What will Stuck With You season 2 be about?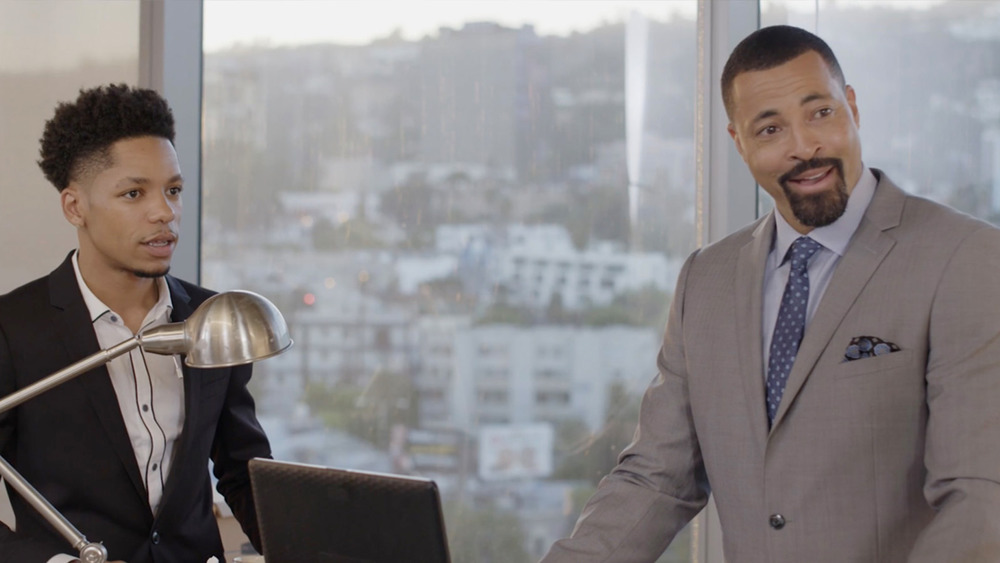 Allblk
Stuck With You mines its drama from two places: show business and romantic relationships. On the showbiz side, the story will no doubt focus on Candace and Luvell's continuing struggle to keep the reality of their relationship a secret. As the casting announcements indicate, there will be new challenges in season 2 in the form of a rival celebrity couple trying to steal Candace and Luvell's spotlight. That's sure to cause plenty of conflict. The show will also delve into Luvell's acting career. Candace is an R&B singer, so her career will no doubt factor into the story as well.
As for relationships, season 2 will most likely continue to see the cast looking for love — especially Candace and Luvell. Both of the main characters have considered pursuing relationships with other folks. It seems like a safe bet to say that they'll both keep looking for love on the down low. Meanwhile, Mora will most likely continue to try to balance her career with her love life. Quasir is married to Katrina (Jessica Obilom). The dynamics of their relationship have been changing since he started working with Luvell. Season 2 will probably throw them even more challenges.