How Alita: Battle Angel Could Lead To A Starship Troopers TV Series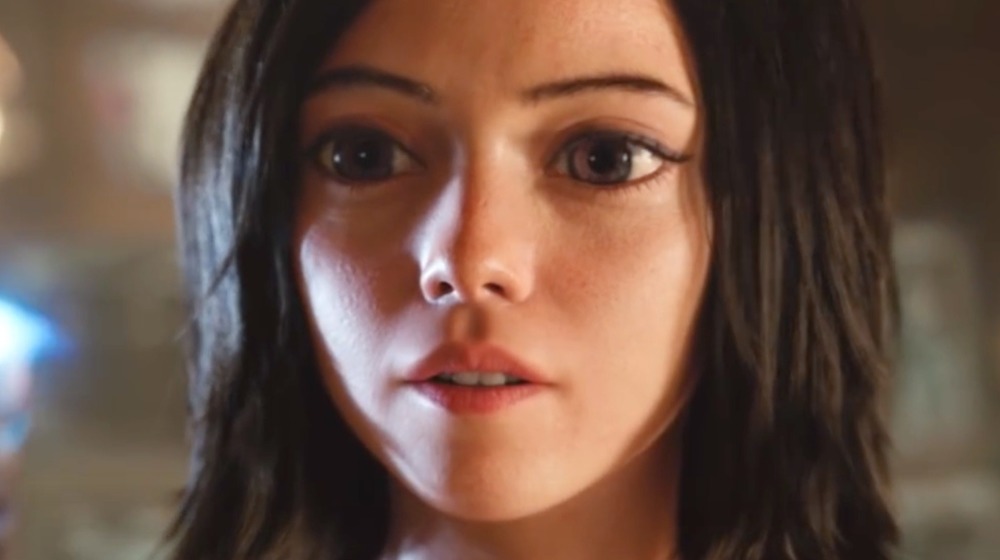 20th Century Fox
Alita: Battle Angel and Starship Troopers have more in common with one another than it seems at first glance. While two decades separate the films, with Starship Troopers landing in theaters in 1997 and Alita: Battle Angel arriving in 2019, both films are adaptations of beloved sci-fi source material that received a shrug from critics, but inspired a dedicated fan base. For Starship Troopers, this has resulted in four direct-to-video spin-offs. While Alita: Battle Angel hasn't had any follow-ups announced, fans of the movie have made their desire for a theatrical sequel crystal clear.
Of course, the two films share one obvious common element — Casper Van Dien. The actor had his big break when he starred as Johnny Rico in Starship Troopers, and he appeared briefly in Alita: Battle Angel as Amok, the cyborg responsible for the death of Dr. Ido's daughter. While Van Dien only appears in the film for a few short moments, he spent enough time on the Alita: Battle Angel set to start trading ideas with director Robert Rodriguez about some concepts for a new Starship Troopers project. Here is how Alita: Battle Angel could lead to a Starship Troopers TV series.
Casper Van Dien hopes Alita: Battle Angel director Robert Rodriguez is involved in a Starship Troopers TV series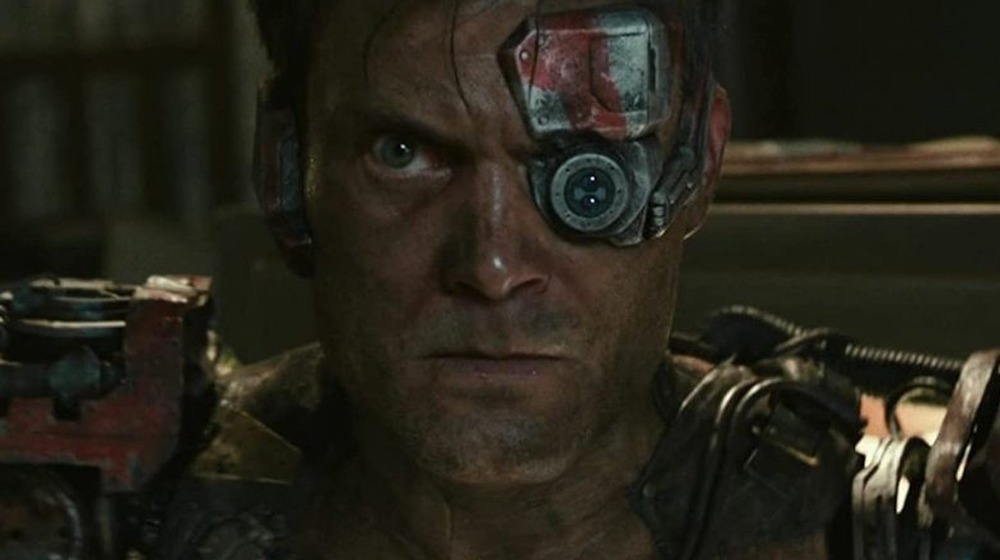 20th Century Fox
In an interview with Inverse, Casper Van Dien confirmed that talks were in progress at Sony Television regarding a series based on Starship Troopers and that Robert Rodriguez was a fan of the original 1997 film. Van Dien said, "Robert and I, when we were working on Alita: Battle Angel together, he was talking to me the whole time about Starship Troopers. I know he loves the movie."
While the possibility of Robert Rodriguez helming a Starship Troopers TV show sounds like a dream come true for fans of both series, Van Dien couldn't say for sure if Rodriguez was on board. However, Rodriguez isn't the only well-known director with an appreciation for Starship Trooper's subversive mix of sci-fi action and humor. Inverse notes that a Scream Awards panel regarding the film included directors Edgar Wright Jr., James Wan, and Quentin Tarantino, implying that several directors might be interested in the project.
Van Dien thinks that there could be a way that all four filmmakers could be involved, explaining, "I think that all those directors, it would be fun, to have them come in and do an episode or two or three, or an arc, or something like that." The actor also allowed for various possibilities of returning to the franchise, including a closer adaptation of the 1959 Starship Troopers novel or revisiting the short-lived 1997 CGI TV show with The Roughneck Chronicles.
While it is too early to say what is next for Starship Troopers, landing even one of those directors would be a big boost — and the involvement of multiple top-tier filmmakers could even give the hypothetical series a chance to compete with shows like The Mandalorian.