Anthony Mackie Reveals The Sam Wilson Spin-Off He Always Wanted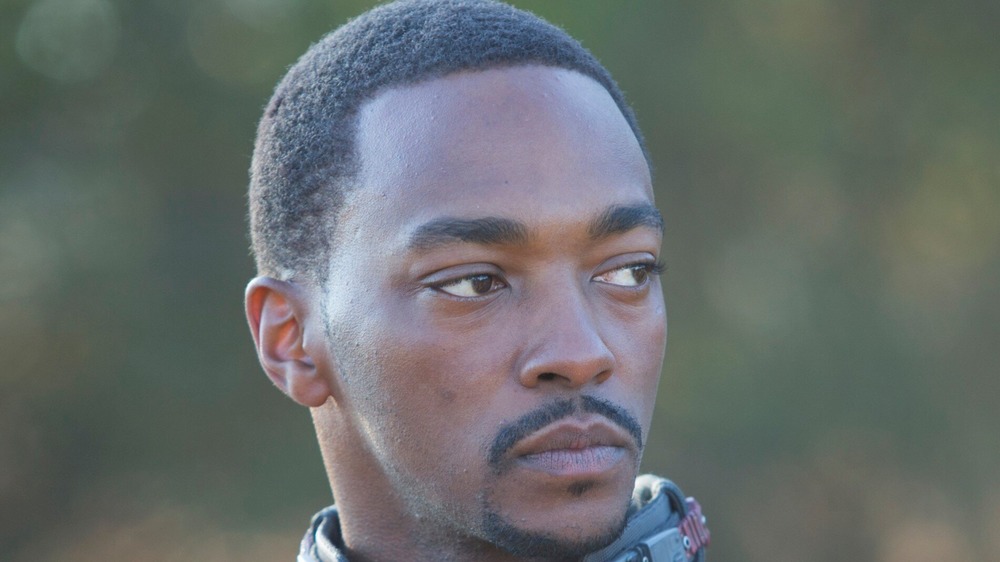 Disney+/Marvel Studios
Sam Wilson and Bucky Barnes are about to become the MCU's answer to the odd couple in The Falcon and the Winter Soldier, but Anthony Mackie actually wanted another Sam spin-off first. It seems the actor has always loved the bond between his character and Black Widow, and if Natasha hadn't died in Avengers: Endgame, he thinks they would have made quite the dynamic duo.
At a recent digital press event for The Falcon and the Winter Soldier that Looper attended, Mackie revealed the details of his dream Black Widow and Falcon spin-off. The actor explained Sam owes a great debt to Natasha for knocking on his door when she and Captain America needed help in Captain America: The Winter Soldier. "Sam Wilson is, for all intents and purposes, just a regular guy who won the lottery because Black Widow knocked on his door and needed a place to hide," he said. "And he fell in love and was hoping to have a spin-off with Black Widow."
Mackie's response received a big laugh, but the actor has long maintained there was a spark between Sam and Natasha that was never fully explored onscreen. And it's certainly one that would have made for an interesting, Mr. and Mrs. Smith style Disney+ show.
Mackie has been advocating for Sam and Natasha to get together since Captain America: The Winter Soldier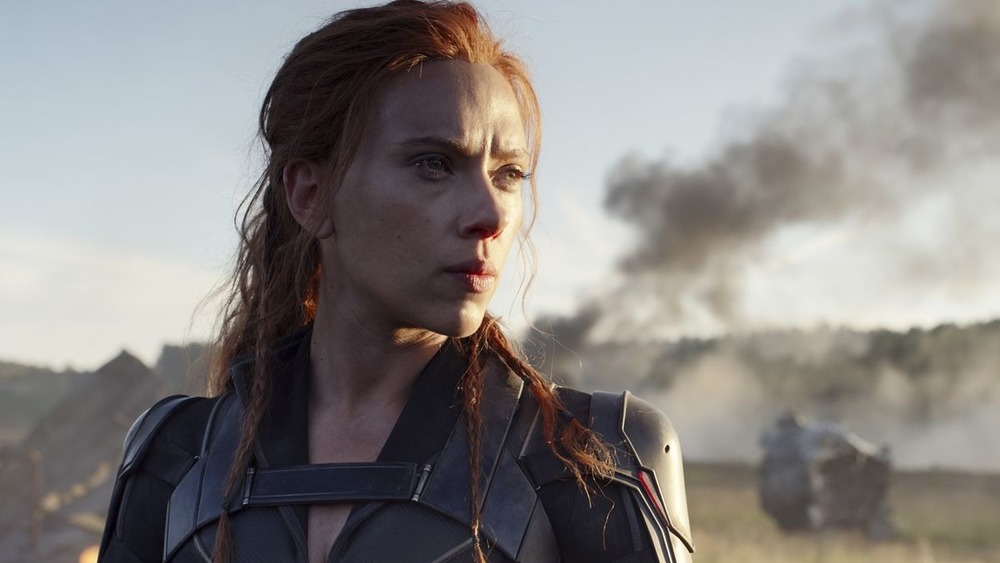 Marvel Studios
Although Sam met Captain America before he met Black Widow, it seems Mackie believes she was integral to the Falcon becoming one of the Avengers. Way back in 2017, the actor shared his theory that Sam and Natasha were secretly a couple in Captain America: The Winter Soldier during an interview on The Tonight Show Starring Jimmy Fallon (via Comicbook.com).
"It's interesting, you know, there's this rapport in my character study that I came up with," Mackie told Fallon. "Because every scene, she's trying to introduce Cap to a young lady. And when I meet her... our first scene we shot together, she was like 'Hey, Falcon.' And I went, 'Oh, oh, hey Widow.' And so then, I was like, 'I get it. Black Widow and Falcon are dating. That's why she's trying to give Cap to her friends.' So if you watch the movie, and watch it real close, you'll see the love affair that we have for each other. It was intense."
Mackie may have been joking, at least a little, but his admiration for Black Widow is all real. He clearly believes his character worked well with Scarlett Johansson's, and it's a shame they never got to fully flesh out the bond between the Falcon and Black Widow. 
Sadly, it doesn't look like Sam and Natasha will never get a spin-off of their own due to her heroic sacrifice for Hawkeye and the Avengers. But hey, at least part of Mackie's spin-off dream came true — it's just that instead of a romance with Black Widow, he'll have to work with an antagonistic bromance with Bucky instead.