The Michael Weatherly Relationship Reference You Never Noticed On NCIS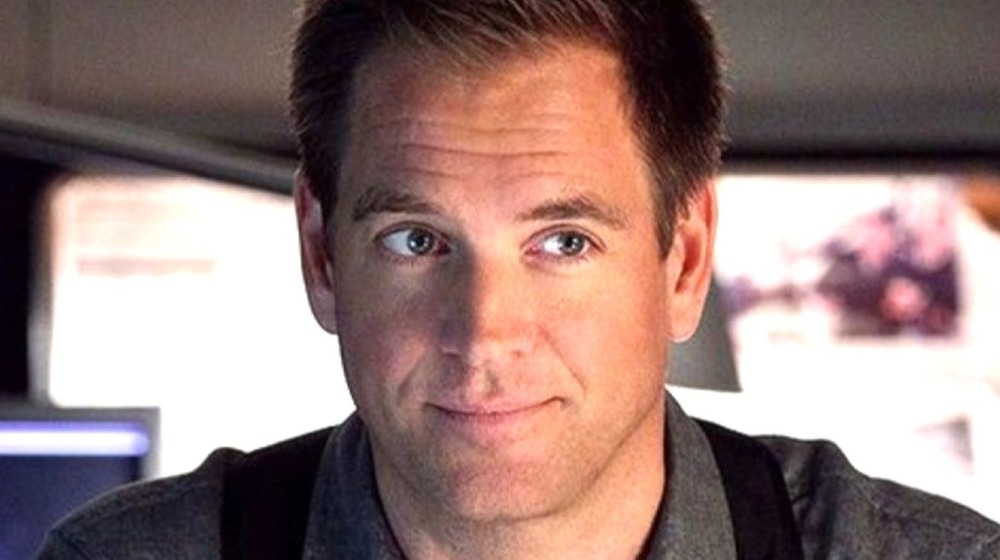 CBS
Longtime fans of CBS' hit crime procedural drama NCIS know Special Agent Anthony "Tony" DiNozzo (Michael Weatherly) is a great detective with a seemingly endless stream of jokes, cinematic references, and would-be girlfriends.
The handsome special agent was a staple of the show from 2003-2016, and he's even made a few appearances on the spinoffs NCIS: New Orleans and NCIS: Los Angeles. Aside from his womanizing ways, viewers loved watching the long-term, will-they-won't-they romance between DiNozzo and his coworker, Israeli-born agent Ziva David (Cote de Pablo), and dedicated fans were finally rewarded for their 'shipping by getting to see the pair's happy ending in the series' 18th season (via Express U.K.).
However, even the most dedicated fans of Agent DiNozzo might not have noticed one particular reference to one of Michael Weatherly's real-life relationships that made its way onto NCIS. Don't worry though, we're here to give you the scoop.
Jessica Alba and Michael Weatherly met on another show, and dated IRL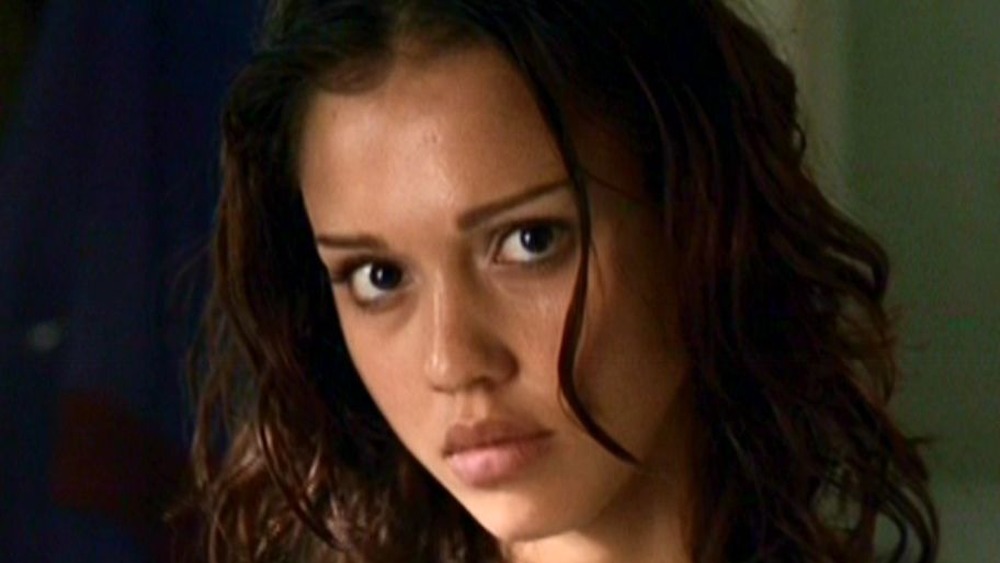 Fox
In the season 3 episode "Hiatus: Part 1," Agent DiNozzo is briefing his team when he makes the comment that he would have a better chance of "hooking up with Jessica Alba" than accomplishing what the terrorist group they were investigating was trying to achieve. Most fans likely missed how the reference related to Michael Weatherly, the actor portraying DiNozzo, and his real-life connection to the famous actress.
As Showbiz CheatSheet notes, Michael Weatherly and Alba actually dated! The pair met on the set of the show Dark Angel when Alba was 18 and Weatherly was 30, and the two dated for a few years before getting engaged in 2003. When Weatherly's character makes the comment about Alba on NCIS, however, their relationship had been over for some time.
Jessica Alba opened up to Cosmopolitan about why it didn't work out with her on-screen love interest, saying, "I didn't really [seriously] go out with any guys until I was 18 and met my ex-fiancé, Michael Weatherly ... It just didn't work out. I was so young, 18, when I started dating him."
Alba also blamed their similar, very demanding careers for their romance fizzling out. She told the outlet, "It's really, really, really difficult to have the same occupation as the person you're with—especially when you're both actors. Actors are pulled in so many different directions that unless you both are absolutely into it through thick and thin and completely sure about each other, it's just hard. I've decided I'll never date an actor again."
Now that you know the Michael Weatherly relationship reference your friends and family probably never noticed on NCIS, you'll be the hero on trivia night.