You'll Barely Recognize Spanky From Little Rascals Now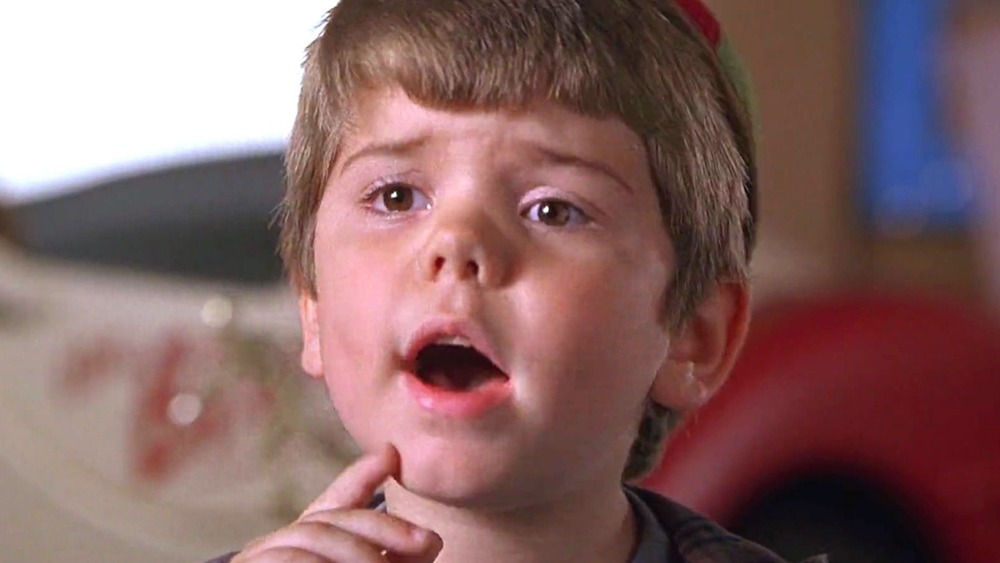 Universal Pictures
The family comedy Little Rascals was released all the way back in 1994 and follows a group of neighborhood boys in a no-girls club dubbed the "He-Man Woman Haters Club." They're preparing for an upcoming Soap Box Derby go-kart race and one of the kids in the club, Alfalfa (Bug Hall), is set to drive the prize-winning go-kart, "The Blur." But when he stops showing up for the club, the other members discover that Alfalfa has a secret girlfriend, Darla (Brittany Ashley Holmes), which is against the club's policies. It's then up to Alfalfa's best friend and club president Spanky, played by Travis Tedford, to track down Alfalfa, sabotage his romance, and make sure the team can enter their go-kart race. The results are, unsurprisingly, hilarious and adorable.
Like most of the film's young cast, Tedford is now what would be considered a "former" child actor, as most of his acting credits — with just a couple exceptions in 2009 and 2010 — were within six years of Little Rascals being released. Given how much time has passed, it's likely you'll barely recognize him. Here's what the former child star looks like nowadays.
For the actor who played Spanky, there was life after Little Rascals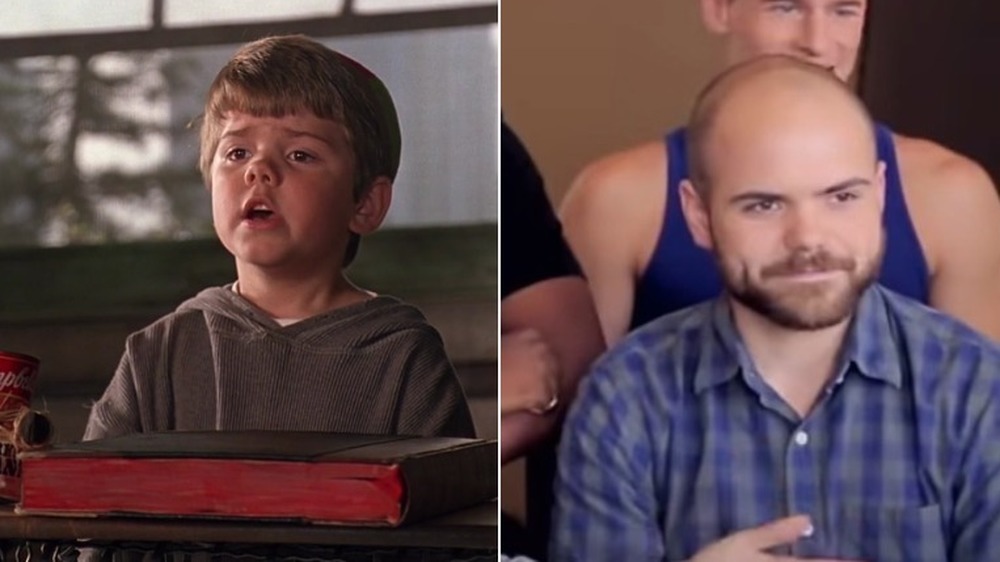 Universal Pictures/Youtube
Travis Tedford's career started with his role as Spanky in Little Rascals and was shortly followed by a run as one of Welch's "spokes-tykes" (via The New York Times). In the commercial, a 5-year-old Tedford holds a glass of Welch's grape juice and informs the viewer that the "concord grapes give it a taste you can feel in your cheeks." Following the commercial, Tedford had a handful of other acting roles, including providing the voice of the ant children in Pixar's A Bug's Life. He also appeared on a couple of early 2000s shows, such as the ensemble sketch comedy show All That and the Amanda Bynes-starring The Amanda Show. Tedford did more voice work on the animated show and Disney hidden gem Recess, as well. 
However, in 2002, Tedford stopped working as an actor for the most part. He has just two more credits from a few years later, appearing in a short film titled Lost and Found in 2009 and then, a year later, in a horror movie called The Final.
Nowadays, Tedford is almost unrecognizable. His golden-brown locks are gone and his full beard serves as a reminder that his child acting days are over. Little is known about what Tedford has been up to since leaving acting. His Instagram — which is private, as is his Twitter — tells us he is now working as a "marketing pro." His socials also describe himself as "not famous."
In 2014, he appeared in a video for Entertainment Tonight, along with the rest of the Little Rascals cast, to celebrate the 20th anniversary. Tedford's costar Bug Hall described filming Little Rascals as "the first big experience for all of us," to which Tedford enthusiastically agreed.