The Forgotten Bill Paxton Drama Series You Can Stream On HBO Max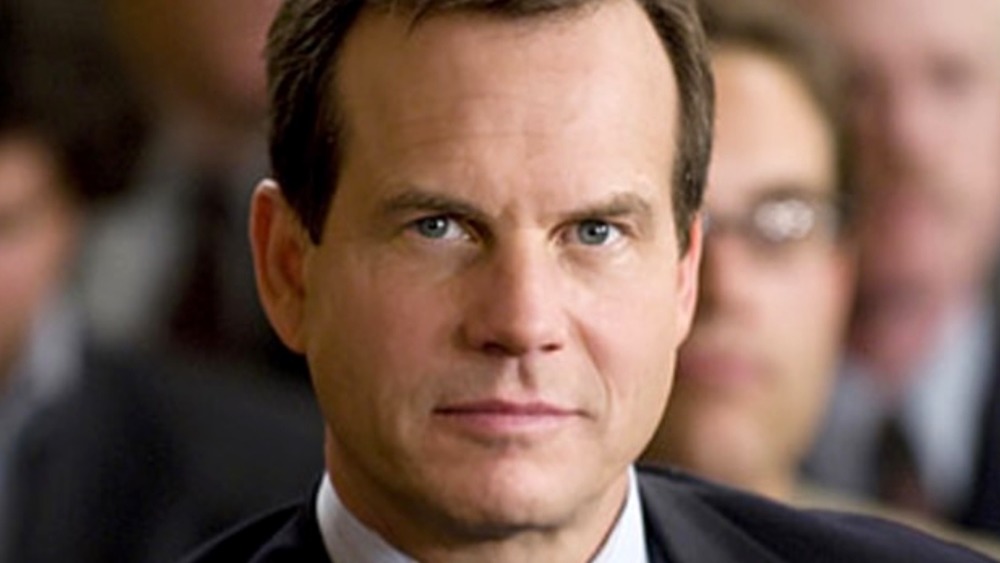 HBO
If you click a link and buy a product or service from a merchant, we may be paid an affiliate commission.
HBO Max has saved a lot of people from boredom this past year, and luckily, the streaming platform features many amazing actors in their collection of film and television, including Bill Paxton. The late, great Paxton had a huge career of memorable and varied roles in movies and television, and there's no shortage of his work to check out if you're looking for something to watch. Most people know the actor for his iconic characters of Private Hudson in Aliens and Fred Haise in Apollo 13. Another of Paxton's most recognizable roles is that of Bill Harding in Twister, the 1996 film about storm chasers who risk their lives against dangerous tornadoes to create an advanced weather alert system. On top of that, there are a handful of smaller Bill Paxton characters who definitely deserve more attention and appreciation.
Paxton had supporting roles in older films like Tombstone and True Lies, but in the years before his death in 2017, the actor was doing a lot of great work on television. He had a notable guest role on Marvel's Agents of S.H.I.E.L.D. as John Garrett, and starred as Sam Houston in the Emmy-nominated series Texas Rising for History. But one series in particular really showcased Paxton's talent, and that's HBO's Big Love. The drama ran for five seasons from 2006 to 2011, and also starred Jeanne Tripplehorn, Chloë Sevigny, and Ginnifer Goodwin.
For anyone looking for an entertaining and emotional drama series to binge-watch, Big Love is a great choice, available now on HBO Max.
Bill Paxton stars in the polygamist family drama Big Love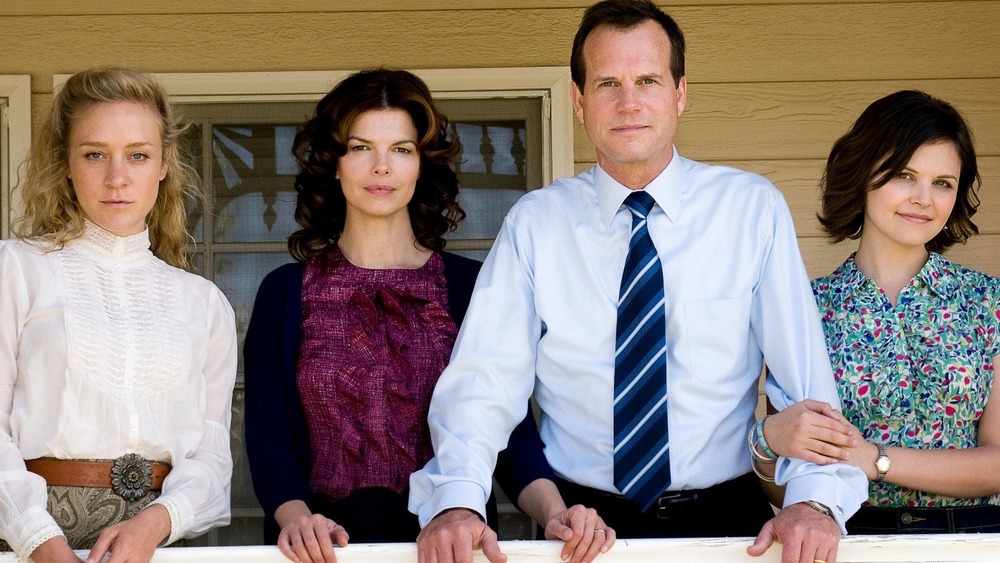 HBO
Big Love is a drama centered around a Mormon polygamist family who live in a suburb of Salt Lake City, Utah. Paxton stars as the patriarch of the family, Bill Henrickson, while Tripplehorn, Sevigny, and Goodwin play his three wives — Barb, Nicki, and Margie. Over the course of the show's five seasons, the Henrickson family faces many hardships, starting with the difficult introduction of the family's newest wife, Margie, formerly the family's babysitter and an employee at Bill's hardware store. Harry Dean Stanton plays Roman Grant, Nicki's father and a prophet at the Juniper Creek Mormon compound who constantly clashes with Bill. Stanton unfortunately died in 2017, some months after Paxton's passing.
The series also stars Amanda Seyfried and Douglas Smith as Sarah and Ben, the children of Barb and Bill, who have to hide their parents' polygamy from their friends and classmates. At the same time, the siblings must navigate the world and decide what path they want to take with religion, relationships, and everything life entails. Big Love also stars Bruce Dern, Mary Kay Place, Shawn Doyle, and many other familiar faces. Throughout its long run, Big Love was consistently nominated for Best Drama Series at the Emmys and Golden Globes, and the cast received many acting nominations as well. Paxton was nominated for a Golden Globe three times for his performance as Bill, and Sevigny won for Best Performance by an Actress in a Supporting Role in 2010.
While Paxton is sorely missed, his legacy as an actor lives on, and Big Love is arguably one of his best performances. If you haven't seen the series, check out Big Love now on HBO Max.