The Best Zombie Movies You Can Stream Right Now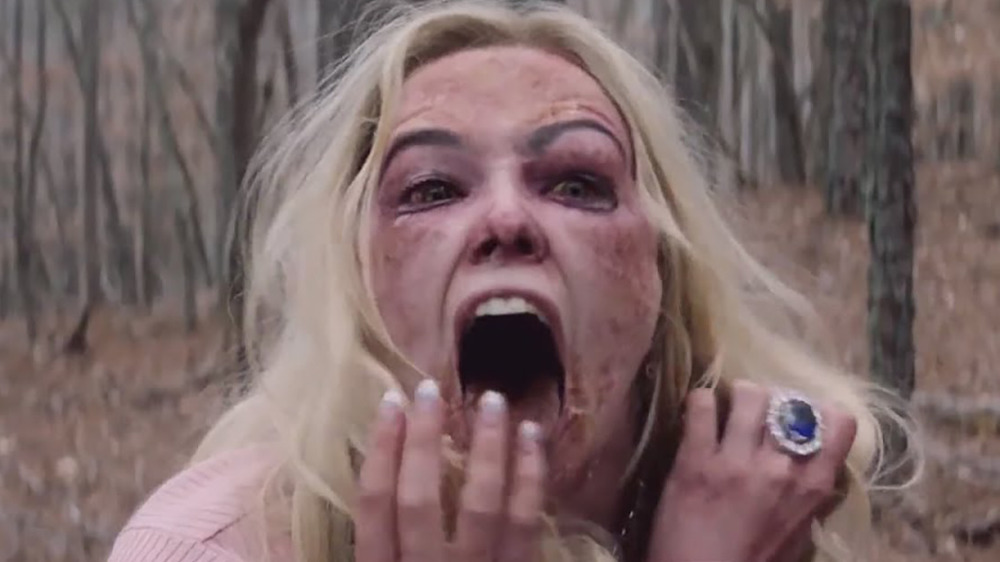 Sony Pictures
The horror genre is filled with creatures and ghouls of every sort, but perhaps one of the best and longest-lasting horror sub-genres involves blood-thirsty zombies. From the very first zombie film — 1932's White Zombie – until today, movies and TV shows focused on these monsters have shown they have staying power. The category simply refuses to die, and in a way, that's pretty fitting.
Fortunately, streaming services have picked up on this, and have made some of the best zombie movies ever made available for viewing. Maybe you've seen them before. Maybe you haven't. The picks below are solid, though, and have storylines that will sit with viewers for a very long time.
So board up the windows and push your refrigerator in front of the door. You won't want any interruptions while checking out the best zombie movies you can stream right now.
Zombieland: Double Tap (Hulu)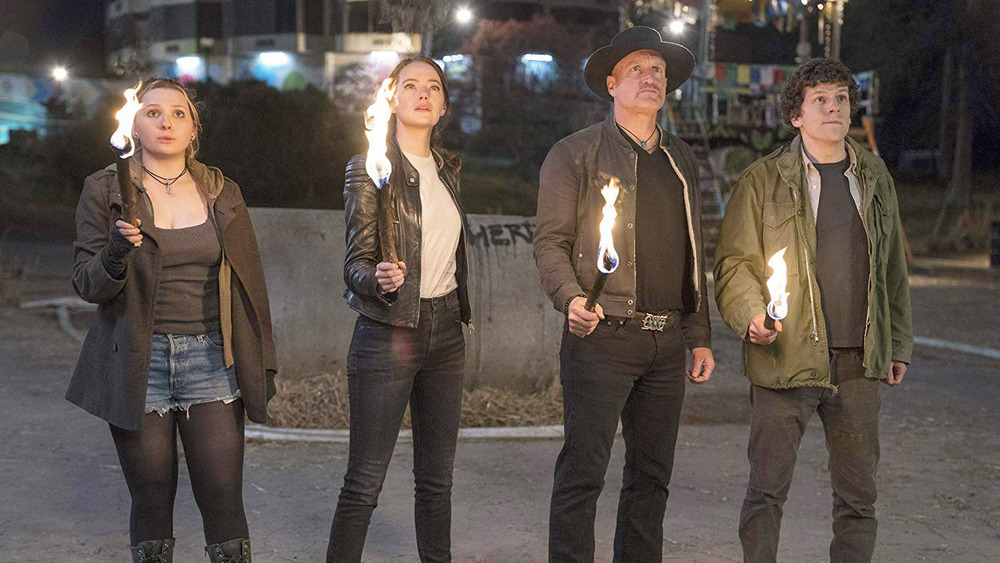 Sony Pictures
If you're a zombie movie fan, you've probably soaked up the hilarity of 2009's campy horror, Zombieland. In 2019, that film got a sequel in Zombieland: Double Tap. Reuniting Tallahassee (Woody Harrelson), Columbus (Jesse Eisenberg), Wichita (Emma Stone), and Little Rock (Abigail Breslin), Double Tap begins with the amateur zombie slayers leaving the confines of the disheveled White House to go on an adventure to Graceland in Tennessee. On the way, they run into other survivors such as the bubbly and ditsy Madison (Zoey Deutch), Nevada (Rosario Dawson), and Albuquerque (Luke Wilson).
Double Tap may be the sequel to a beloved film, but its action scenes and laughs do enough to help it stand on its own. As Tallahassee would say, "You better nut up or shut up," because there's no telling how long this movie will be available to stream. For now, though, you can watch it on Hulu.
The Girl with All the Gifts (HBO Max)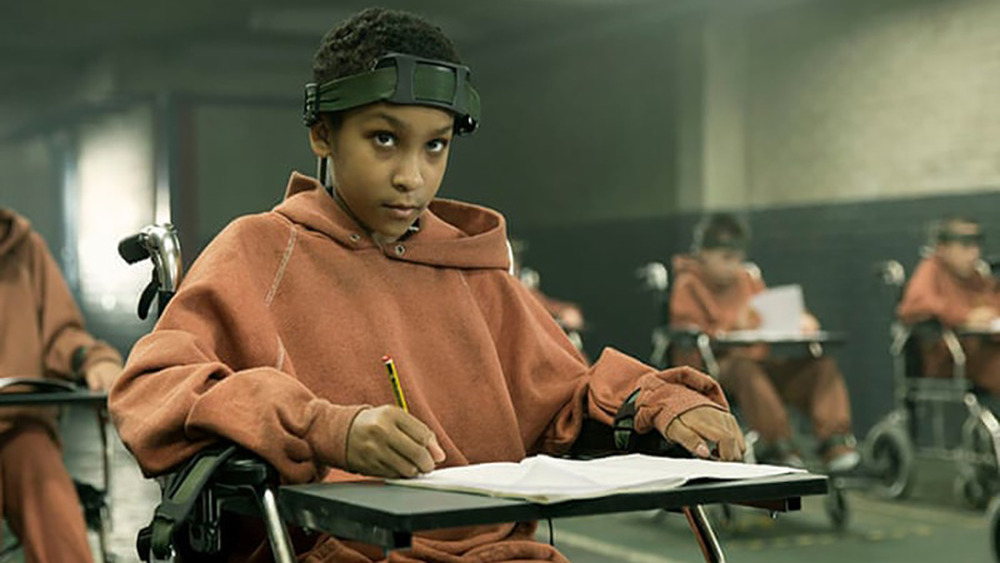 Warner Bros.
The Girl with All the Gifts is based on the M.R. Carey novel with the same name, and tells a story about a little girl named Melanie (Sennia Nanua) who possesses special gifts. While her intelligence sets her apart from her classmates, they all share the same disease — one that makes them desire the taste of flesh.
Melanie, along with the other children, are experimented on by Caroline Caldwell (Glenn Close), a cruel doctor with sinister intentions. Melanie's school teacher, Helen Justineau (Gemma Arterton), is her only hope for safety and a seemingly normal life in a world where the disease has wiped out most of the population. If nothing else, this hidden gem shows that not all zombies are monsters. Of course, some still are. But not all of them.
The Girl with All the Gifts is available to stream on HBO Max.
Overlord (Sling)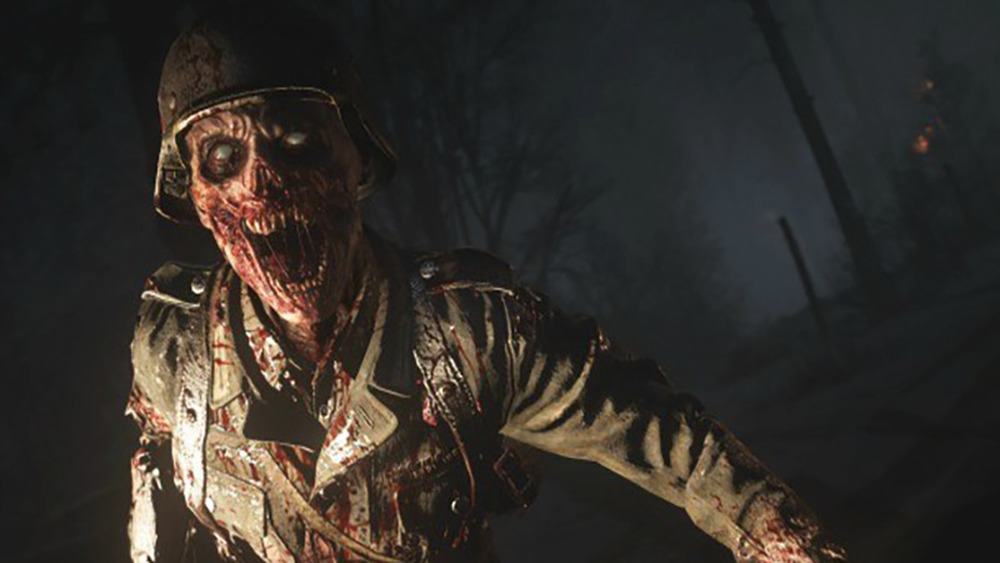 Paramount Pictures
Overlord takes place on D-Day in 1944, when a group of American paratroopers are sent on a mission in Germany behind enemy lines. After the mission fails due to the planes being shot down, many of the troopers die, except for Ed Boyce (Jovan Adepo). Boyce is a private and becomes entangled in a war with not only the Nazis, but mutated, superhuman monsters who will stop at nothing to kill him.
Eventually, Boyce and other fellow survivors find a secret experimental lab, where the Nazis were cooking up a serum that leads to the undead. Boyce figures out that this village has been in possession of a serum for a long time, allowing them strength above their enemies. Boyce decides to destroy the serum once and for all — however, this task isn't an easy one.
Overlord is a historical action-packed ride with explosions, and brain-eating Nazis from World War II. It's available to stream now on Sling.
Train to Busan (Crackle)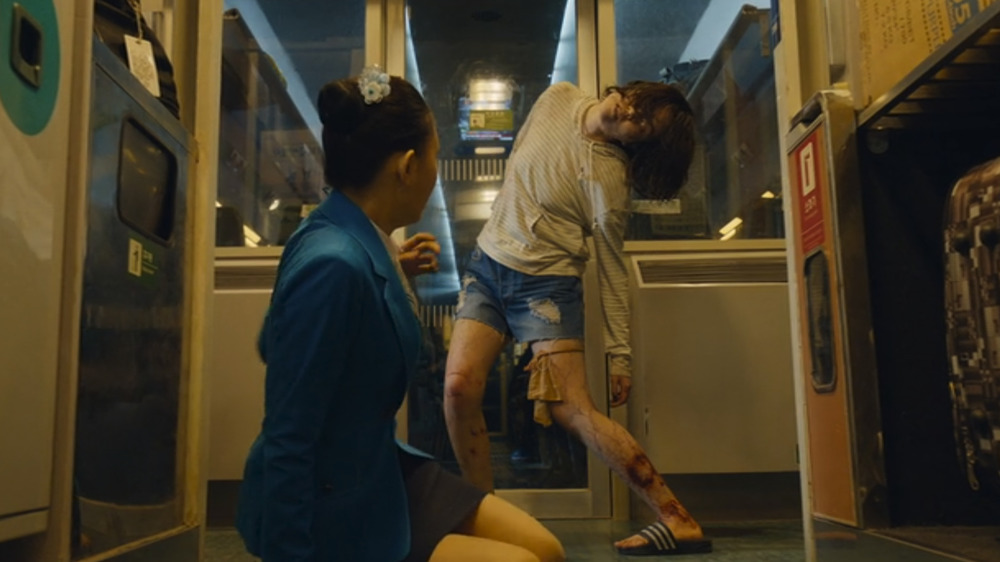 Next World Entertainment
In 2016, director Yeon Sang-ho released a thrilling and unique zombie thriller called Train to Busan. It's a modern take on the zombie genre, but with a twist. It centers around a workaholic father named Seok Woo (Gong Yoo) who is accompanying his estranged young daughter Soo-an (Su-an Kim) to Busan to see her mother. What they don't know is something sinister is waiting in Seoul, and it's hungry for brains.
Someone with a deadly virus boarded the train, which resulted in chaos breaking out in the train cars. As the train races toward Busan, Woo must fight to keep his daughter alive at all costs.
Train to Busan won several awards for the entertaining take of the zombie genre, and never lets up on the suspense of what or who is behind every door. You can check it out on Crackle.
Little Monsters (Hulu)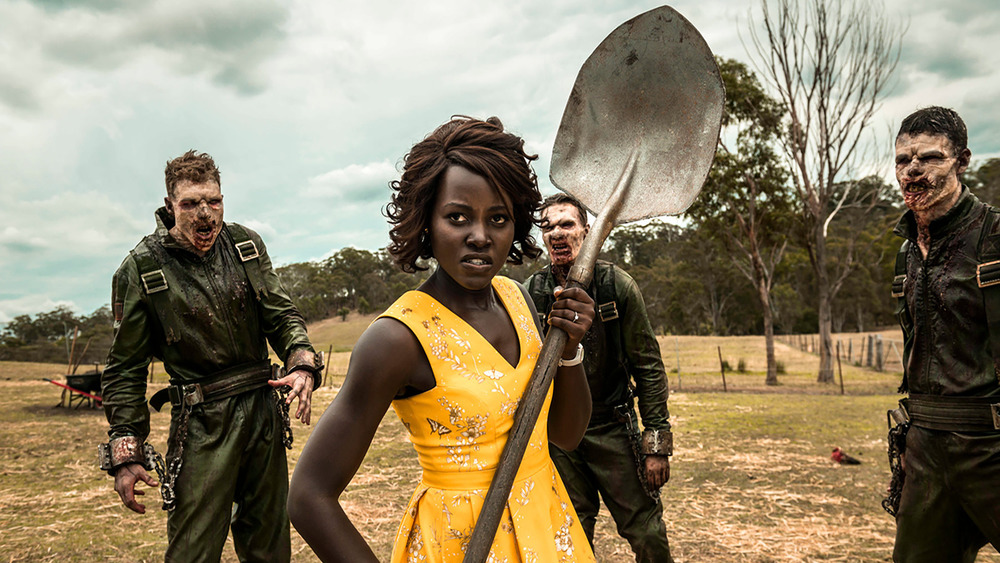 Universal/Hulu
In 2019's Little Monsters, a seemingly normal field trip to Pleasant Valley Farms turns into a clash with a full-on zombie outbreak for Miss Caroline (Lupita Nyong'o) and her class. Miss Caroline pulls out all the stops to ensure her kids get home alive and unharmed. Viewers will find the zombies horrifying, but the human characters extremely hilarious. Nyong'o is also joined by Alexander England, who plays Dave, an obnoxious father who tags along with his son, and Teddy McGiggle (Josh Gad), the wolf in sheep's clothing who gets his much-deserved fate in the end.
Nyong'o usually takes on dramatic roles such as Nakia in Black Panther or Adelaide Wilson in Us, but she's delightfully hilarious and likable in this campy zombie flick. Little Monsters is a fun ride with a healthy dose of guts, gore, and guitars. You can stream it on Hulu now.