Why Adelaide from Us looks so familiar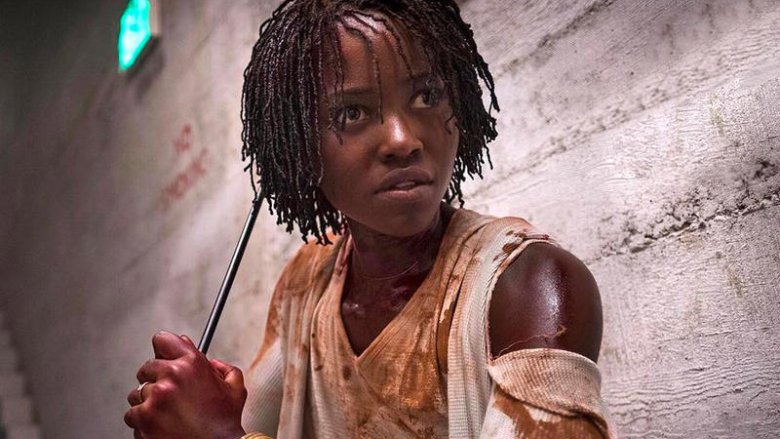 It's been two years since Jordan Peele (one half of the iconic sketch comedy duo Key and Peele) shocked the world by writing, directing, and producing not just one of the best movies of 2017, but one of the best horror films ever produced. He even became the first African American to win an Oscar for Best Original Screenplay in the process. The meteoric success of Get Out — Peele's directorial debut, no less — immediately had fans clamoring to know what the director would do for his second.
Needless to say, those fans were more than a little bit excited when Peele announced he'd follow Get Out with another bit of genre fiction. Peele unleashed the first trailer for Us — about a family encountering their own evil doppelgängers while on vacation — back in December, to the delight of horror fans the world over. If you've yet to experience that trailer, well, you need to get on that, because Us looks all kinds of creepy in all the right ways. If you have seen that trailer, then you probably noticed a familiar face or two in the mix — particularly the family's matriarch, Adelaide. In case you didn't know, her name is Lupita Nyong'o, and there's good reason she looks so familiar.