Sabrina Star Scores A Huge Role On The Boys Spin-Off Series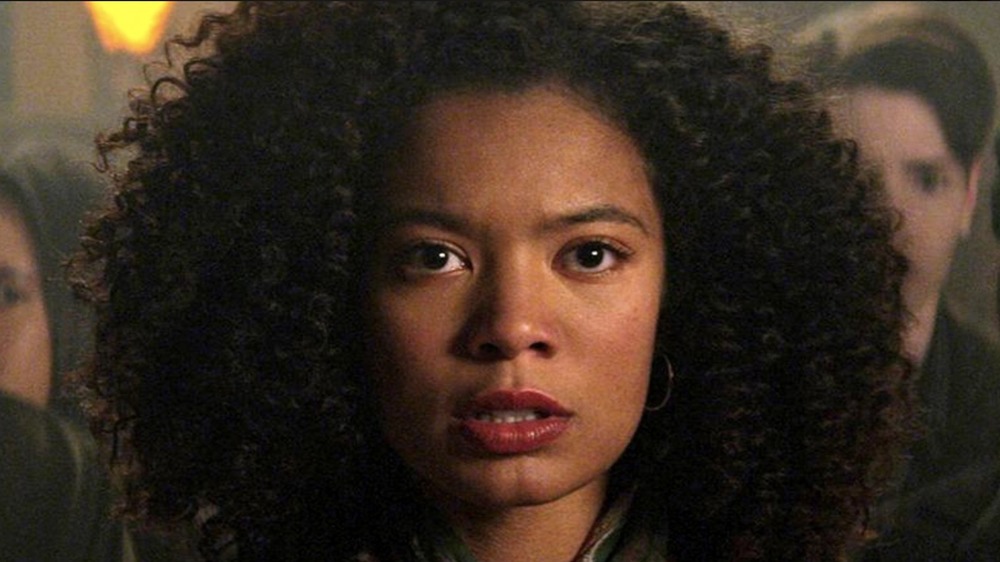 Netflix
Jaz Sinclair, the actress who played seer and teenage best friend Rosalind Walker in the Netflix series Chilling Adventures of Sabrina, has been cast as one of the leads in a new The Boys spinoff. 
The new series, which is being written by executive producer of The Boys Craig Rosenberg, is set at an American college that's designed for young adult superheroes. It's run by Vought International, which The Boys fans will know as the corporation that founded The Seven's superhero organization. According to Deadline, the new series is described as "an irreverent, R-rated series that explores the lives of hormonal, competitive Supes as they put their physical, sexual, and moral boundaries to the test, competing for the best contracts in the best cities."
It's also being referred to as "part college show, part Hunger Games." Sounds like you can expect the new Amazon Studios series to have the same sensibility as The Boys — complete with its satire, grittiness, and sexiness. On the show, Sinclair will play a young superhero named Marie, alongside actress Lizzie Broadway, who already signed on to play fellow superhero Emma (via Deadline).
Jaz Sinclair is already an actress to be reckoned with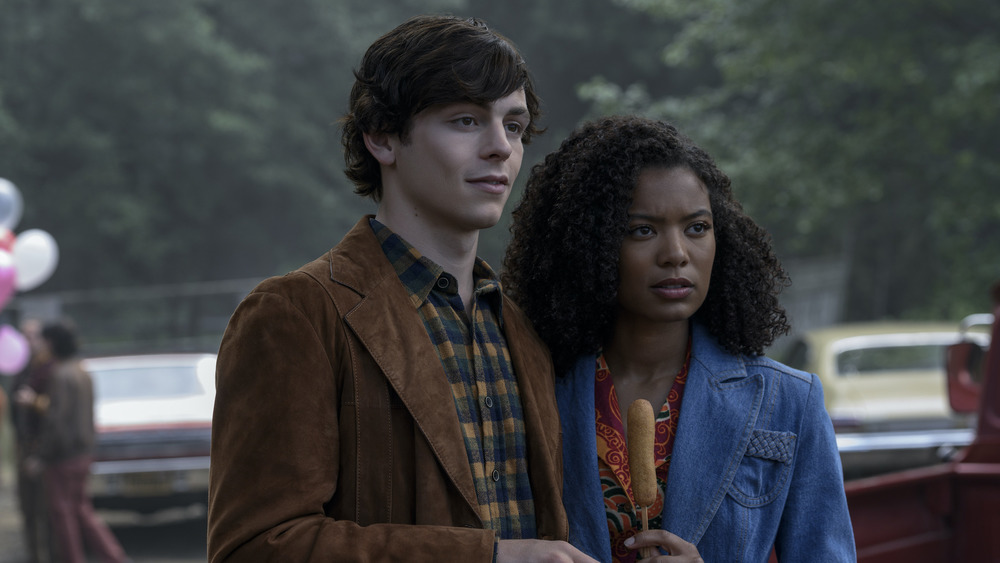 Netflix
Jaz Sinclair, though young enough to pass for a college student, is already a seasoned actress with several high-profile productions under her belt. Her acting credits begin in 2009, and include a recurring role on Rizzoli and Isles from 2014 and 2015, along with her first lead role in the movie Paper Towns. In that story, Nat Wolff plays Quentin, who tries to find his childhood friend Margo (Cara Delevingne) after she disappears. He takes his best friends with him, and Sinclair plays the girlfriend, Angela, of one of those three friends. 
Then, in 2016's When the Bough Breaks, Sinclair played a rather dark character — a young woman named Anna, who becomes a surrogate for a professional couple but suffers from a psychotic obsession with the husband (Morris Chestnut). The character had two distinct personalities, one of which was innocent and helpful, and the other not so much. She then went on to recurring roles on The Vampire Diaries and Easy before landing a spot on Sabrina.
She's gotten some name recognition for her role in Chilling Adventures of Sabrina, in which she was involved in a "love square" with characters Sabrina (Kiernan Shipka), Nick (Gavin Leatherwood), and Harvey (Ross Lynch). She has said she was drawn to the show because of its focus on fantasy. "I love magic and the idea of magic and Harry Potter and all of that, I've always been really into that," she said on Buzzfeed's AM to DM. In her new The Boys-related project, she'll be able to continue to explore the supernatural — in a slightly different way —  thanks to the superhero (well, somewhat anti-superhero) universe she'll be entering.