What Is The Song In Axe's 'Irresistible' Commercial?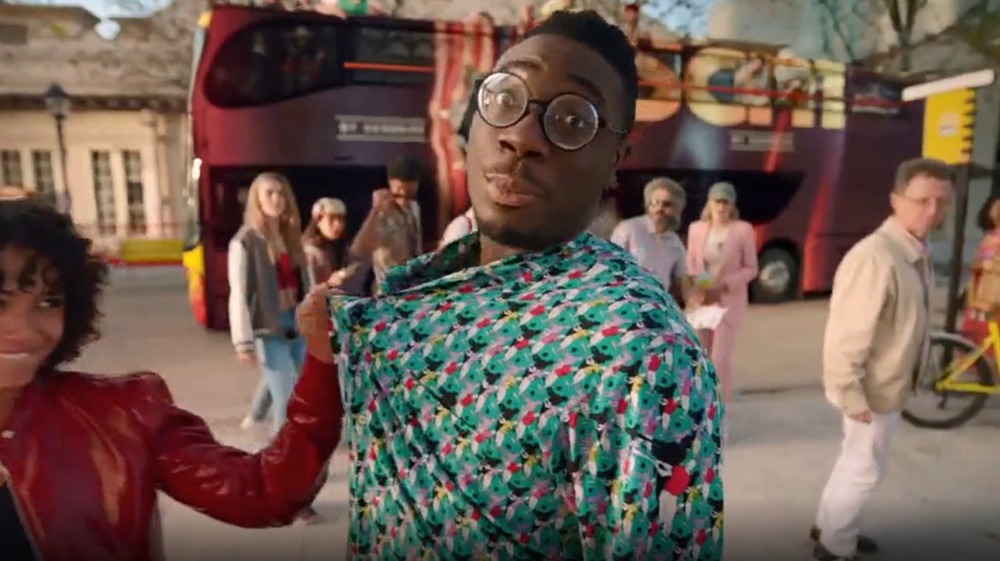 Axe
Whether you're a fan or foe of its brazen smell, Axe has had a very pungent effect on the culture. Ever since the marketing whizzes over at London agency Bartle Bogle Hegarty took over Axe's global image in the '90s, Axe has become a household name thanks to its bold, left-of-field commercials. However, some of the creative risks taken by Hegarty's agency were so left-of-field that they were banned!
By playing with conceptualizations of masculinity and confidence, Hegarty was able to help Axe gain a foothold within the crowded landscape of the body wash and deodorant industry. But Axe, developed in the '80s, didn't always enjoy widespread popularity. To appeal to the humor and absurdist sensibilities of young adults in the aughts, Hegarty and his team concocted the "Axe Effect," a claim that Axe's products would turn any male into an irresistible sex machine. While that messaging has been long since abandoned, Axe's marketing team continues to not take themselves too seriously. And if you need any evidence of that, look no further than one of Axe's latest TV spots, "Irresistible." The colorful, quirky commercial is backed by a catchy song that you might be wondering about: It's "Crumbs," by Melbourne-based artist Jordan Dennis.
Crumbs is the perfect song to accompany a sunny, warm day
Released in 2018, "Crumbs" was one of the first songs that established Jordan Dennis as a formidable rapper on the Melbourne scene. With a captivating onstage presence and a voice that sounds like a cross between D.R.A.M. and Chance the Rapper, Dennis continues to garner attention from Australian tastemakers — and, clearly, also from one of the biggest brands in the world. 
Bright, peppy, and full of charisma, "Crumbs" is the musical manifestation of an almost perfect day. Worries fade quickly as the song's irresistible, punchy bassline, glimmering chords, and trappy drums get the mind and body moving. At least, it has that effect on the protagonist of Axe's "Irresistible" commercial. As "Crumbs" establishes the "tone for a man spraying Axe on himself," the bubbly attitude of this neo-soul ditty quite literally animates the world around him. Enticed by the smell of Axe's "Apollo" scent, hot dogs, sunflowers, and a still image of a lady come to life to greet this walking Adonis.